When Jay Gatsby said that you can repeat the past, we believed him. To be specific, you can repeat the 1920s—with opulent details, your debut will surely be one glam affair. Whether you'll choose to have a large or intimate party, you can channel the Art Deco flair with over-the-top elements.
First off, opt for a dramatic color palette—like black, white, and gold—to evoke drama. Incorporate geometric and rich details in a variety of textures. Feathers, pearls, and sequins are often associated withflapper-inspired ensembles, so don't be afraid to pile them on to add oomph your debut outfit. This goes without saying that a debut inspired by The Great Gatsby isn't for the faint of heart.
For fine inspiration, see our moodboard below.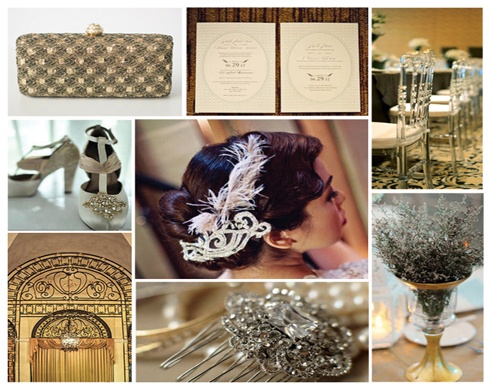 ADVERTISEMENT - CONTINUE READING BELOW