Studying is one thing to be stressed about, but imagine hustling on the side, too. That's a different kind of self-fulfillment. IMO, working students are one of the most responsible and industrious people I have ever met. Despite their busy schedules, you can see them around campus with smiles on their faces, and sometimes, they will still try to stop and just catch-up with you. Daming time!
Life tip: If you want to learn how to manage time, they are the best people to get in touch with. I swear! One of them is Xeina Campaña, a second-year International Hospitality Management student at De La Salle-College of St. Benilde. She shares her rough yet the life-changing journey of being a former working student.
On choosing the 'working student' life
Xeina worked as a barista at Starbucks last October, and just resigned recently. Her reason for taking the job opportunity was to gain work experience as early as now and to earn money of her own. "Basically just getting myself ready after I graduate," she said. "Second, gusto ko ng sarili kong pera. Like, pride ko 'yun na I don't have to ask for money from my parents every time I want something. I wanted to be responsible for myself."
ADVERTISEMENT - CONTINUE READING BELOW
She also shared how she prefers hands-on experiences compared to just taking in blackboard lessons inside the four corners of their classroom. "I felt bored at some point sa school. Feeling ko I needed to learn more than just that." More often than not, life experiences have greater value to our growth as an individual rather than bombarding yourself with the technical lessons in school.
You have to continuously cope with the demands of work, school, and social life
Sleep deprivation is the number one enemy of all working students—it's like their kryptonite—and it is inevitable for them not to encounter this as they balance two (or more!) schedules every day. "Mayroong times talaga na four hours lang tulog ko tapos papasok na naman sa school bukas."
Sacrifices are expected to be done when you become a working student. Sometimes you have to choose between sleep or going to that 7:30 a.m. class, to eat lunch or just use the time to go to your group meeting or finish your paperwork. "Minsan 'di ko na alam saan ko isisingit ang paggawa ko ng mga homework and papers," she admits. "Kasi 'di ko rin magawa sa work, ang breaks ko saktong magpapahinga at kakain lang talaga ako." It is a constant juggle of responsibilities and more often than not—even if you don't want to—you will have to spare some responsibilities to tend to the other ones.
ADVERTISEMENT - CONTINUE READING BELOW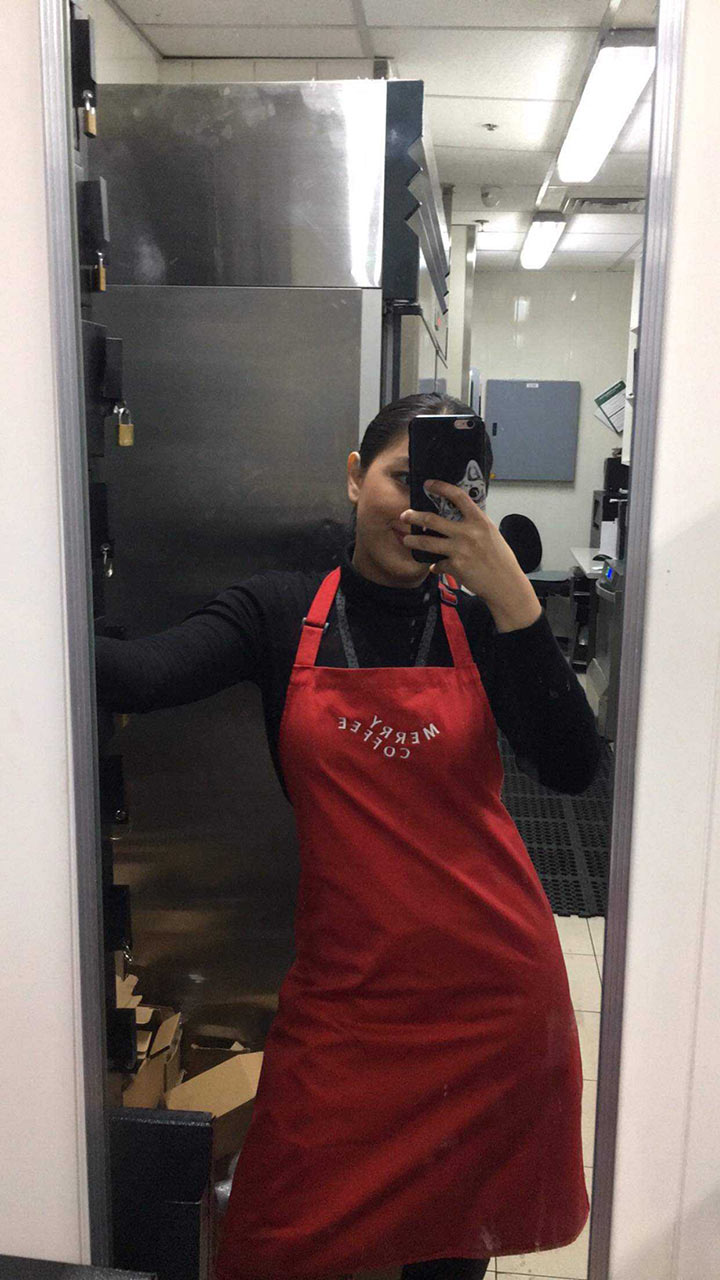 There was a point that she felt really guilty because she wasn't 100 percent available for her groupmates, even having a hard time executing her part because she is always MIA due to her working schedule. "May instances na group work. 'Di ka maka-join kasi may work ka. So, all you're left to say is, 'Sige ako na lang sa mga hindi niyo kaya,' or 'Tirhan niyo na lang ako ng gagawin.'" She explains. "Siyempre feel ko left out na talaga ako sa school pero 'di ako left out sa work. Alam mo 'yong meron talagang side na okay at hindi okay."
ADVERTISEMENT - CONTINUE READING BELOW
How she became a dean's lister even with the constant challenges in-between
You can never go wrong with time management—it's everyone's key to success. "'Di na ako puwede mag-cram kasi lagot ako. Parang ginawa ko imbis na isang bagsakan ko gawin ang mga requirements, ginagawa ko one step at a time. 'Di bale na 'di matapos agad at least may improvement araw-araw," she said.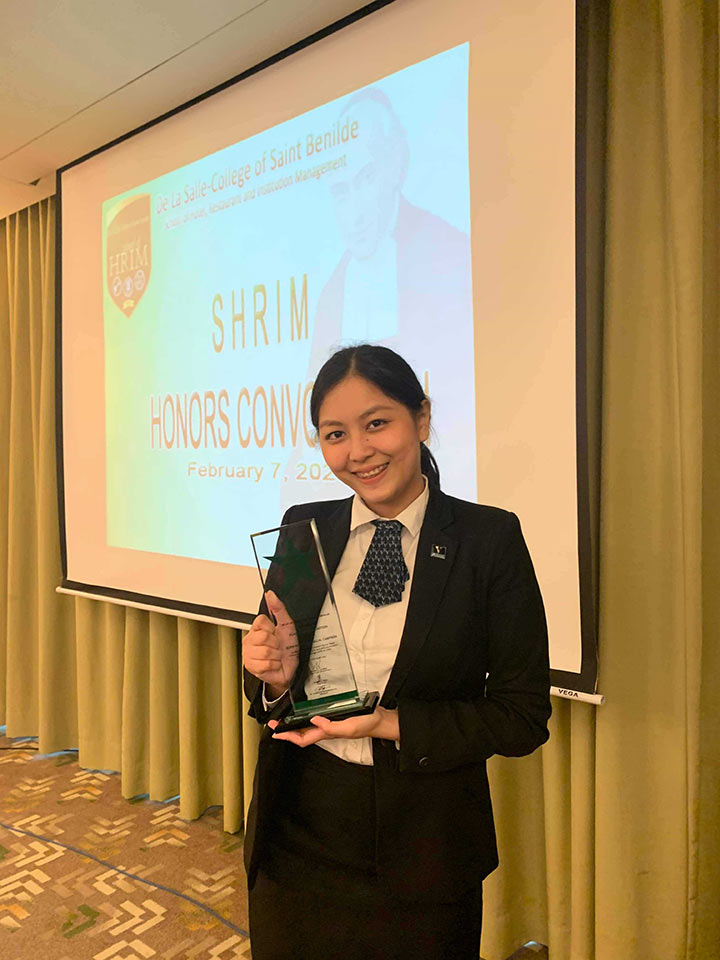 ADVERTISEMENT - CONTINUE READING BELOW
Most importantly, don't forget about your own needs. Pay attention to what your mind and body need. Because if your mental and physical health are at risk, you will be encountering more complications in the end. "Hindi rin ako masyado nagiging hard sa sarili ko kasi alam kong ginagawa ko naman ang kaya ko for the day." Always remember that small wins for the day are also considered, well, wins!
You get non-monetary benefits, too
Besides another bullet on her resume and good pay, she also built various connections she can utilize in the future, like the managers and colleagues she worked with. With her daily interaction with complex customers and co-workers, she also got the opportunity to expand her social circle and develop her interpersonal skills, and with that, she was introduced to different perspectives in life—making her more open, understanding, and empathizing.
ADVERTISEMENT - CONTINUE READING BELOW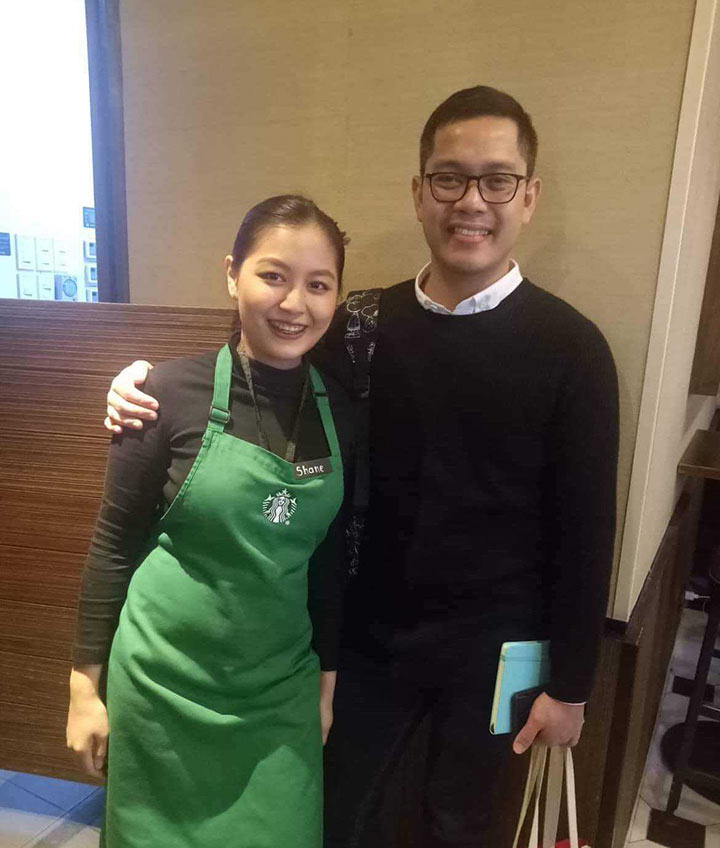 She also began to feel the adulting life. "Nagiging responsible ka sa time mo. Unlike noong regular student pa ako, hawak ko talaga oras ko. Kahit saang gala, sige go lang. Pero noong working [student] na ako, iniisip ko kung worth it ba ipagpalit ang rest ko sa gala or no," she explained. You would indeed start to weigh in your wants and needs, making you more disciplined and develop self-control - the primary traits that you should have in order to compensate for the different demands when you graduate from college.
ADVERTISEMENT - CONTINUE READING BELOW
Some advice to take note of if you are currently a working student
A piece of advice from Xeina to other working students, "Always get enough rest! Hindi mo kailangan i-exhaust ang sarili mo nang sobra-sobra just to say natapos mo lahat ng gawain mo. You're only human. You do what you can for that day and continue it tomorrow. Your acads and job are very important pero mas importante na you stay healthy, mentally and physically. Also, time management and discipline are key to balance it out. Don't be too hasty sa decisions kasi you might end up in the wrong places. And also, treat yourself [kapag may] sahod na, you deserve it after hustling."
If you're planning to be one, here are the things you need to consider
As Xeina told me, you have to first consider everything in your life because the moment you step into the world of being a working student, inevitable changes will occur in a snap. Working is no joke. It is a commitment, you have to be strong to accept the sacrifices and adjustments that are being demanded of you.
ADVERTISEMENT - CONTINUE READING BELOW
But apart from everything, the most essential lesson that you will be obtaining is discipline. "Kasi ako before I applied [for a job], I asked myself kung kailangan ko talaga 'to. I mean, money wasn't the main issue but I just needed something para maging interesting naman everyday life ko," Xeina explains. "But then noong nagwo-work na ako, na-realize ko na hindi lang pala siya pampalipas ng oras. Kasi I needed to commit and it was hard to say no when duty calls."