It's so easy to just kick off your running shoes and just lay in bed and waste the day away by doing, well, nothing. Believe us, we know how it feels. But don't you find it somehow motivating, when your friends get excited about fitness and actually plan your hang outs around running dates or salad runs.
We got super inspired by adidas #mygirls ambassadors (and former Candy cover girls!) Solenn Heussaff and Belle Daza and we thought of a few reasons why getting fit with your girl friends can be the best thing ever.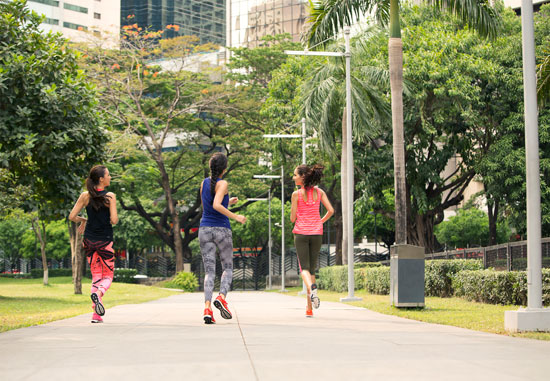 ADVERTISEMENT - CONTINUE READING BELOW
When you're with a group, you're somehow accountable for each other. Someone can call you out when you've had one fry too many or if you need a little push to finish that last meter at the track oval.
Women understand each other! You've got the same body and sometimes, even the same concerns. When a friend gets her period, you can commiserate when she feels like eating everything in sight.
You're passionate not necessarily about the same things, but know that you can love different things with the same intensity.
You can be brutally honest with each other without hurting each other's feelings. If you set fitness goals with your buddy, you won't take it against her when she reminds you that you're slacking off. In fact, you'll even thank her for the reminder.
And, c'mon, let's admit it. Working out has never been more fun (and more stylish) than matching outfits and trainers with your girl friends!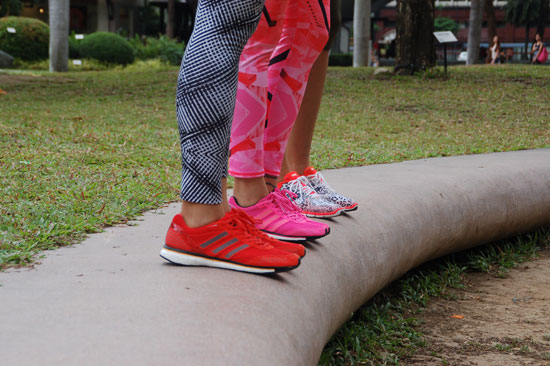 ADVERTISEMENT - CONTINUE READING BELOW
ADVERTISEMENT - CONTINUE READING BELOW
In the market for new workout gear? Head to the nearest adidas store to check out the adidas Sports Performance FW 2014 collection featuring the BOOST running shoe, Clima training bra, and Techfit tights.