Features
Why Repeating a Year Level Isn't Necessarily the Worst Thing
The road to success is never a highway.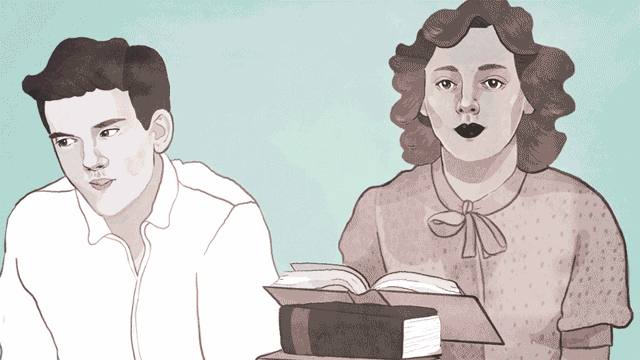 IMAGE Anna Salmi | giphy.com/annasalmi
Success is often equated with awards and merits achieved. Sometimes, we hear it as the least number of years it took to finish a grade, or a course. But really—why should we define success with how quickly we finish something? Why should we be consumed with making it on time? Why should we be bothered if we failed to do so?
The typical saying that "education is not a race, it is a journey" is heard too many times, but is barely realized. It is not an excuse to cover up failure; it is a truth. We focus too much on achieving recognition as soon as possible that we fail to see that education is learning, and learning is a process. Some may have it easy, and others the complete opposite. No two people in the world are equal, and while there are individuals who can manage to stay on track, it is only inevitable that some will get left behind.
ADVERTISEMENT - CONTINUE READING BELOW
We focus too much on achieving recognition as soon as possible that we fail to see that education is learning, and learning is a process.
What we usually overlook is that a set-back can easily be turned into an opportunity, and with opportunities, new possibilities are revealed. We relate being a late bloomer to negativity so much that it ends up being engraved in our heads as a weakness, when in fact, it should be treated otherwise. Do-overs exist so that we can perfect what was once a mistake, what we once saw as a petty thing. If we don't realize things at first glance, we shouldn't be brought down so low to not bother taking a second chance.
CONTINUE READING BELOW
Recommended Videos
A road with no turns and bumps remains the same. It is plain, and while it leads to a destination, nothing changes; nothing improves. If this mediocrity is what got us into our place now, repeating gives us another circumstance to correct that very mistake. The worst thing would be to give up on something that can still grow, and can still learn. Failure is a necessary part of life. No matter how much we try to avoid it, we have no escape from facing it. It is the very thing that makes the path to success. One encounter of it should not stop us from getting to where we want to be. Rather, it should inspire us even more to reach our goals; it should motivate us even further to achieve our dreams.
ADVERTISEMENT - CONTINUE READING BELOW
The key is to keep moving forward, and to realize that despite having been left behind, our potential does not diminish, and neither does our capability to succeed.
Repeating should not be labeled as a hindrance, nor a liability. We all reach our respective destinations at different times, and we all move at different paces. As such, we all have different paths set out for us to travel on, and we shouldn't compare ours with others. Our path is unique and meant only for us.It is what we make of our failures that predicts what success we are destined to achieve.
It turns out, she was pregnant when she walked down the runway for various big-time designers.
"I was failing Interior Design and was so close to getting kicked out of UST, so English Language Studies was a lifeline. I took it."
Because we still can't get over Son Ye Jin and Hyun Bin's confirmed dating status!
Love anything with strawberry flavors?
They're proof that it's okay to follow your own timeline for success.
It's called going green on the internet.
The country might follow price increases in the US and other territories.
Aside from being the perfect anthem for broken hearts, the song is also gaining attention for its supposed backstory.
If you're thinking of leaving WhatsApp.
From The Candy Bulletin Community