Features
Why It's Okay to Let Some Friendships Drift Away
Not every friend is meant to reach the end with you-and it's okay.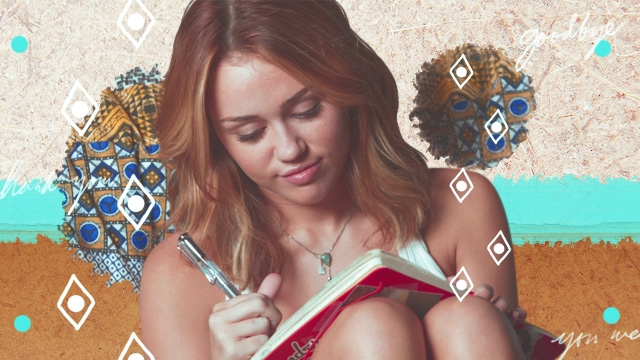 IMAGE Lionsgate ART Clare Magno
You log on to Facebook and the first thing you see is a milestone from three years back. It's a picture of you and your friends from one of your high school soirées. Your eyes were bright, hopeful even, for you were beside the people who meant the world to you back then. You're smiling at this very moment too because you are reminded of days when the universe was easier on you.
The fact suddenly hits you that you don't know what is going on in any of their lives right now because you are no longer part of them. Somehow, without even realizing it, promises of "friends forever" got lost along the way and never really made their way back.
You try to retrace your steps back to that fork on the road that made you part ways with friends who knew you even better than yourself, but you get lost too because you suddenly realize that the road is no longer the same. You forgot about the place you thought you will never forget.
I know you may feel a pang of guilt for letting go of the people you love through the years or maybe you are the one feeling betrayed for being left alone but I am here to tell you that it is not your fault. It is no one's. fault. Go easy on yourself now.
ADVERTISEMENT - CONTINUE READING BELOW
Life has a way of taking its course and no matter how much we would like to be in control, no matter how much we would like to save our relationships, there will be days when the steering wheel just won't work and we just have to let go. Maybe we are just not lucky enough to keep everyone close forever, but please promise me that you'll try for as long as you possibly can.
Just promise me that you will welcome new friends with a warm embrace and that you will gracefully bid goodbye to those who are meant to go.
Truth is, friends will come and go throughout your life. The sooner you face reality, the easier it would be for your soul to brave the uncertainty that the future holds. Just promise me that you will welcome new friends with a warm embrace and that you will gracefully bid goodbye to those who are meant to go. Trust me when I say that your friends drift away not always because you were too busy to call, or you just never found the time to meet. Some are just not meant to stay. 
ADVERTISEMENT - CONTINUE READING BELOW
Look at it this way: Maybe the people you lose just need to be someplace else right now; they need to grow too, they need to find their own space and you have loosen your grip on them.
However, it doesn't mean these friendships are any less valuable than the ones that stand the test of time. They may not have stayed for as long as you wanted them to be, but there will always be a piece of them in the person that you are now. If years down the line your paths cross again, don't forget to thank them and remember to thank fate, too, for not everyone finds their way back again.
For instance, UP MBS welcomes students from any university, college graduates, and even professionals!
From the master crammer to the sleeping beauty.
Do you thrive on working late nights and dread waking up early to get to school?
The student-artist talks about how he got started on portraiture and food art, his most memorable piece, and his advice to fellow student-artists.
For the third time, University of Sto. Tomas ranked first in an independent survey on the best psychology schools in the country.
"Psychology major ka? Sige nga, can you read my mind?"
Before you commit to your first ink, you might want to consider these things first.
Truth is, there's a chance your college major won't be entirely related to your career path.
There are some things we wish we would've done differently in high school.
It's in the world's natural order for people to make blunders and fail, so don't be too hard on yourself when things don't go your way.