Features
Why It's Always Worth the Wait
Just be patient and wait your turn.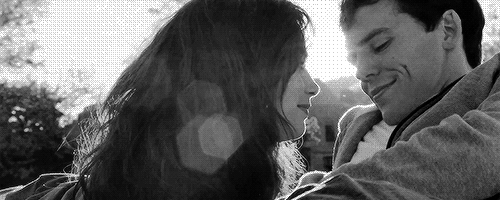 Pioneer Films
We spend a lot of our idle time waiting—in traffic, in line, in anticipation of something big, something great. We get impatient, we lose our temper, we get angry. We don't understand why we have to wait so much all the time.
And sometimes that rage is valid. When we wait for three hours in line only be told when it's your turn that it's time to close shop. Please come back after lunch break. Or when we leave hours and hours before we need to be somewhere only to have the theater close the doors right before we step in. And we're disappointed and mad and we blame ourselves for not thinking ahead, for not having a back-up plan.
But then there are those moments when it's always worth the wait. When you waited 9 months for your baby sister to finally be born. You fell in love the moment you laid your eyes on her. When you waited what seemed like forever for your prom date to pick you up. (Let's be honest, it was only 30 minutes.) It was one of the best nights of your life and you'll remember it forever. When you waited for four years to graduate high school and the proud smile on your parents' lips more than made up for over 200 weeks of staying up late and figuring out algebra. When you waited to open that letter from your dream college you applied for (it arrived 4 weeks ago) and you finally found out you got in on scholarship. When you waited to get into a relationship. It doesn't matter that you waited while everyone else was pressuring you to like the next guy who came along. You waited and you met the love of your life and you know that he'll be the person you'll grow old with. When you waited till the very last moment to send in your Council of Cool or Candymag.com Correspondents application because you wanted to make sure it was your best work yet. It was worth it when you saw your very first byline in the magazine or on the website.
ADVERTISEMENT - CONTINUE READING BELOW
CONTINUE READING BELOW
Recommended Videos
Sometimes waiting can be difficult because we don't really know what lies ahead. But when you are patient and you wait your turn, magical things can happen and you'll be glad you took your time.
But when you are patient and you wait your turn, magical things can happen and you'll be glad you took your time.
Got a story to tell? Send us your feelings.
Athletic brains and academic brawn in one complete package
Proper planning and online hunting are ~key~.
This is PE in the new normal.
In an interview with Candy, STI College Dasmarinas' Deputy Administrator spoke about the struggles they've encountered amid the pandemic.
The closures are caused by the coronavirus pandemic.
She's also a producer for the film.
The sacks were bought from bakeries in Palawan.
Watch them while you can!
But you still need a travel pass if you're coming from Metro Manila.
And she's now one of the local artists featured in PARADISE RISING's debut mixtape.
The vlogger shared how he had been doing after undergoing three chemotherapy sessions.
From The Candy Bulletin Community