Features
Why Catcalling Is Wrong On So Many Levels
And it should never be normalized!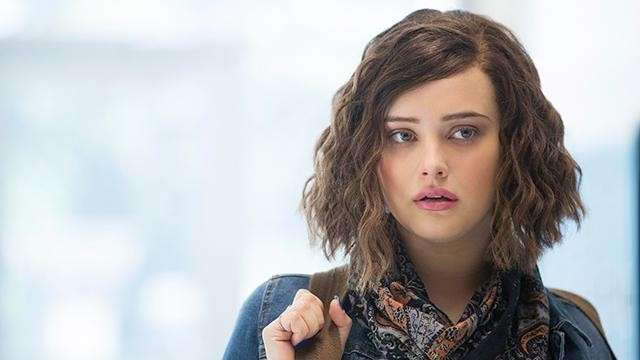 IMAGE Beth Dubber/Netflix
During a presscon held on March 31 during the "Digong's Day for Women" event on the grounds of Malacañang Palace, Presidential Communications Office (PCO) Assistant Secretary for Operations and Special Concerns Ana Maria Paz Banaag said, "On my part, as a woman, catcalling is relative. Depende sa tao na masasaktan," when she was asked what she thought about the incident where the President catcalled a reporter. It's a solid example of how people normalize catcalling and say that it's normal, which boils down to the idea that "boys will be boys," giving men a free pass for unacceptable, disrespectful, even disgusting behavior.
Her statement earned the ire of many people. Women are now speaking up about the sexual harassment and catcalling they experience practically every day, and you only have to read a handful of stories told through Facebook pages such as Catcalled in the Philippines to know that nobody likes being catcalled when they're trying to move through—or just exist in—a public space.
ADVERTISEMENT - CONTINUE READING BELOW
Catcalling can be simply described as inappropriate sexual remarks made by men to women (pambabastos) and is usually done in public. The comments aren't always sexually explicit; these can also include comments about your appearance. Some people like to say that women won't receive unwanted attention if only they would behave or dress "properly," but the targets of catcalling are usually women just minding their own business. Many women can relate to stories about simply walking somewhere, dressed in very ordinary clothes, and then having a complete stranger mutter "Miss, ang ganda mo" (or worse) when they pass by.
Saying that catcalling is relative and depends on whoever gets hurt lets men off easy and at the same time, it dismisses the feelings of women and whoever the target of catcalling is, attributing our fear and anger about the incident to oversensitivity.
And that's not all. Women also get told that we should just smile back at the catcaller and be thankful, as if we should consider ourselves lucky that we garnered the attention of a man. Some people also don't believe women's experiences because they don't think the women are "pretty" enough to be catcalled.
ADVERTISEMENT - CONTINUE READING BELOW
The idea that catcalling is completely harmless and that it may be an attempt by men to strike up a friendship with women doesn't hold when you consider the way it makes women feel.
Catcalling isn't flattering. It's creepy and unwelcome, and it doesn't matter who is doing the catcalling.
Some would joke that women wouldn't mind getting catcalled if a cute guy were doing it, but the truth is that nobody likes it when somebody, let alone a total stranger, remarks on their appearance out of nowherealsals—or even makes suggestive, lewd comments and invitations. In the first place, women don't ask for compliments whenever we go out.
Catcalling also makes women feel unsafe. After getting catcalled, women generally try to find other routes next time just to avoid the place where they were catcalled in case their previous harasser is still around. If no other option is available, they just keep going and hope for the best. Plus, there's also a chance that the catcaller could get aggressive, and women are at a further disadvantage because those who confront harassers are usually told to take it elsewhere, just back down, or simply ignore the person.
ADVERTISEMENT - CONTINUE READING BELOW
Moreover, catcalling shows that men generally feel like they have the right to do what they want in public spaces. A 2014 video showed an actress named Shoshana B. Roberts, wearing jeans and a T-shirt and walking around New York City. The entire time, she was catcalled by numerous men, showing how unsafe it can be to be a woman simply walking around in public. The impression one gets is that men are free to act however they want in a public space, while anyone else who crosses it is subject to their inspection and approval.
The world already feels like an unsafe place in which to be a woman. All we want is to just go about our business without anyone harassing us or being rude to us. We don't need our fellow women telling us that what we fear is just in our heads when the source of our fear is very real—and is even being defended by other people as "normal" behavior.
ADVERTISEMENT - CONTINUE READING BELOW
Carlos Yulo, Filipino gymnastics superstar, comes from humble beginnings.
Knowing how to operate a vehicle is a good ~adulting~ skill to have.
Tom Riddle's diary not included.
They even beat this generation's music legends Taylor Swift and Ed Sheeran!
"You both acknowledge that growing individually doesn't mean growing apart."
Wait... she has a sister?!
Even the optional plastic bags in supermarkets.
"She's like my sister," Jacob shares.
Not too keen on blinding your prof with a very extra highlight? This Claudia Sulewski-approved trick might help.
GLG holds various workshops for the different aspects of comic making, like writing, storyboarding, drawing, coloring, and paneling.
Merry Christmas, K-drama fans!
The official opening of the 2019 SEA Games was graced by none other than Filipino Olympian gold medalists we used to read about in grade school textbooks!