Features
Who Are We?
A letter to those who don't understand who we are and who were are trying to become.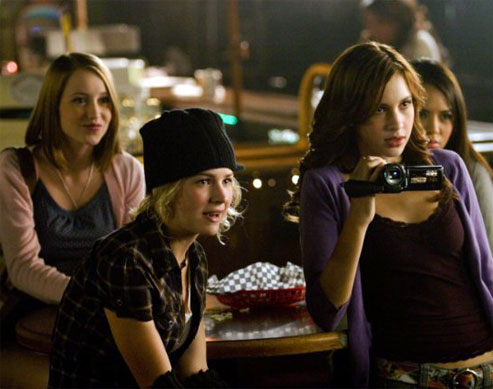 PHOTO Helios Production
For those who don't quite understand,
We are the teenagers with the emptiest smiles and the loudest silence. We are the generation that you decided to never give much thought and effort to understand.
We are the in-betweens of the old generation and the new. The first to experience to be scrutinized by the judging eyes of society.
We are the misfits of today's society. We're the ones expected to know what will become of us in the future, but never given the chance to spread our wings and experiment with the joys of life. We are the rebels with an unknown cause. We are the doves with shackles and chains on our ankles.
We are given few choices, too many hopes. Not a lot of chances to make on our own decisions and help us grow; too many hopes only to be crushed by deceptive fantasies and imagination gone wild.
ADVERTISEMENT - CONTINUE READING BELOW
We have come to believe that life could only be as good as a well-written book, which will eventually come to an end. We are the princes, princesses, wizards, and warriors of a story that has yet to be published for the whole world to discover.
We are the teenagers constantly misunderstood. We are the generation that has yet to unravel.
CONTINUE READING BELOW
Recommended Videos
Nicole Andrade blogs at pixiedustforflying.tumblr.com. Would you like to be published in this space, too? Send us your stories to candymagazine @gmail.com!
Make this happen, please!
It's a savory-sweet treat that might just be your new favorite.
Admit it, you've tried it before to no avail.
Guys, there was even a Lifetime movie based on the case!
Warning: It's going to be painful!
Camille Razat has that cool French girl style.
We want to buy everything rn.
Based on their overall performance at the licensure examinations.
Can you guess what it is?
Upgrade your skincare routine!
Selfie Stickers, Vanish Mode, and more.
From The Candy Bulletin Community