For many of us who have relatives abroad, it makes us feel more at ease to be aware of how foreign governments handle crises like the COVID-19 pandemic. While we have our own battles to face locally, we can also look at how others around the world are faring during the global emergency.
We got to talk to Liz Yap, a Filipino who is currently a Chinese Language Division student at National Taiwan University – Language Training and Testing Center, about her experience living in Taiwan during the COVID-19 crisis. Liz has been living there since February 2020. Below, she shared a glimpse of her daily life as well as certain government initiatives in addressing the global crisis.
Distribution of face masks are regulated and systematized.
"During my first month here, anyone can still use public transportation without a mask. After all, the Taiwan Ministry of Health and Center for Disease Control recommended that only those who are sick should wear the mask to protect others from getting sick as well.
ADVERTISEMENT - CONTINUE READING BELOW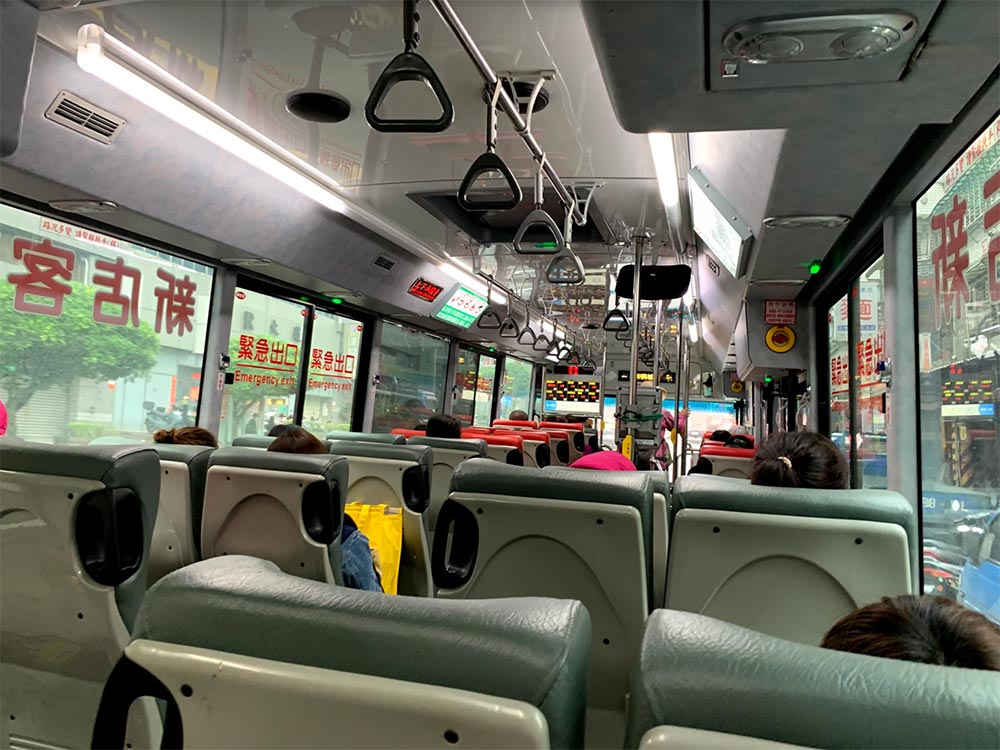 "This was also because of supply issues. In fact, you cannot just walk into a pharmacy and buy one. Surgical masks were rationed by the government to accredited pharmacies with a purchasing system in place to avoid hoarding and overpricing. A person must show a valid identification document (like National health insurance ID, Alien Registration Card, ID number document, or a passport for foreigners) and a maximum of three surgical masks can be purchased per person per week (One mask is 5 NTD). 
ADVERTISEMENT - CONTINUE READING BELOW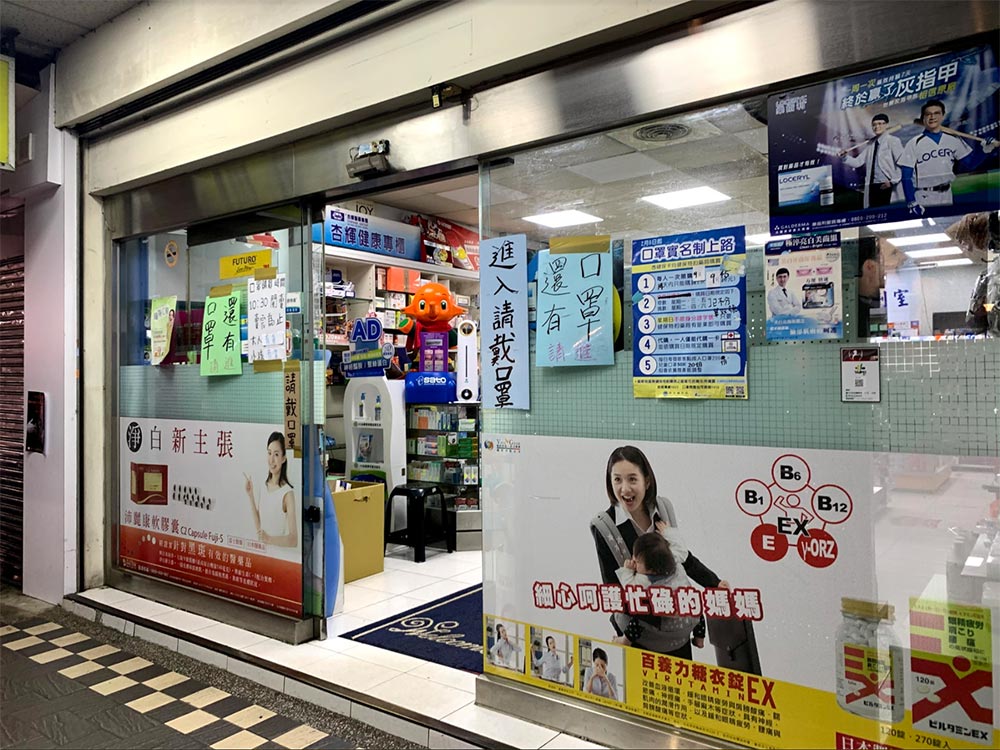 "I was also impressed by how the government managed to regulate the supply of surgical masks across the territory. They continue to improve the system by taking into consideration the needs of its people and the evolving situation of the pandemic. From three masks per week that each person can purchase, they were able to increase this to nine masks per person every two weeks. The government also implemented an online purchasing system and installed surgical mask vending machines in selected locations. My neighborhood pharmacy has a signage outside regarding the availability of masks. It used to be a sign that says, 'no more mask, please wait for next time slot,' now I see a sign that says, mask still available, please inquire inside.'"
ADVERTISEMENT - CONTINUE READING BELOW
The government assures the public that they have enough supplies.
"When the big wave of infections happened in other parts of the world, a handful of Taiwanese abroad repatriated. It was unfortunate that some tested positive. I can still remember this was around March, the time when other governments (including the Philippines) started to impose a country-wide lockdown, so there was a discussion of a possibility that this will also happen in Taiwan.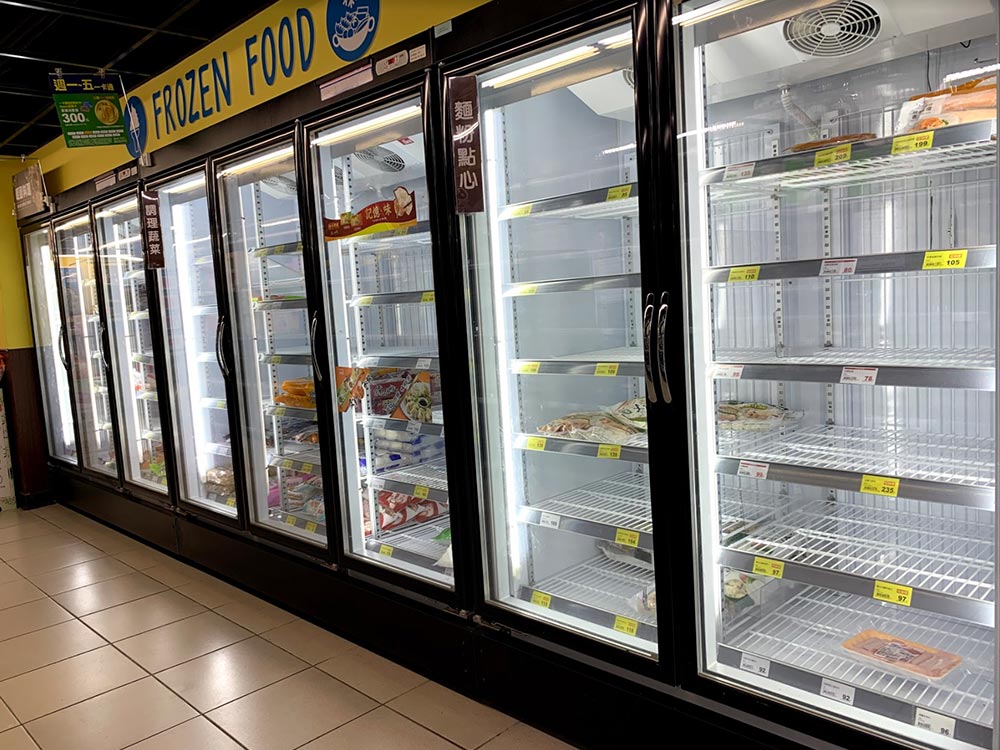 ADVERTISEMENT - CONTINUE READING BELOW
"That weekend, I went to the grocery and witnessed a lot of people panic-buying. In their carts were bulks of toilet paper, loaves of bread, canned goods, instant noodles, disposable infant diapers, and infant powdered formula milk. I visited three marts that day for one can of chickpea and tomato sauce and brought home fresh tomatoes instead. The news that night spoke of this situation where the government advised the public to refrain from doing this, also suggesting establishments to regulate the purchases. The next time I went back to the grocery, I was able to bring home my canned chickpea and tomato sauce. Lol."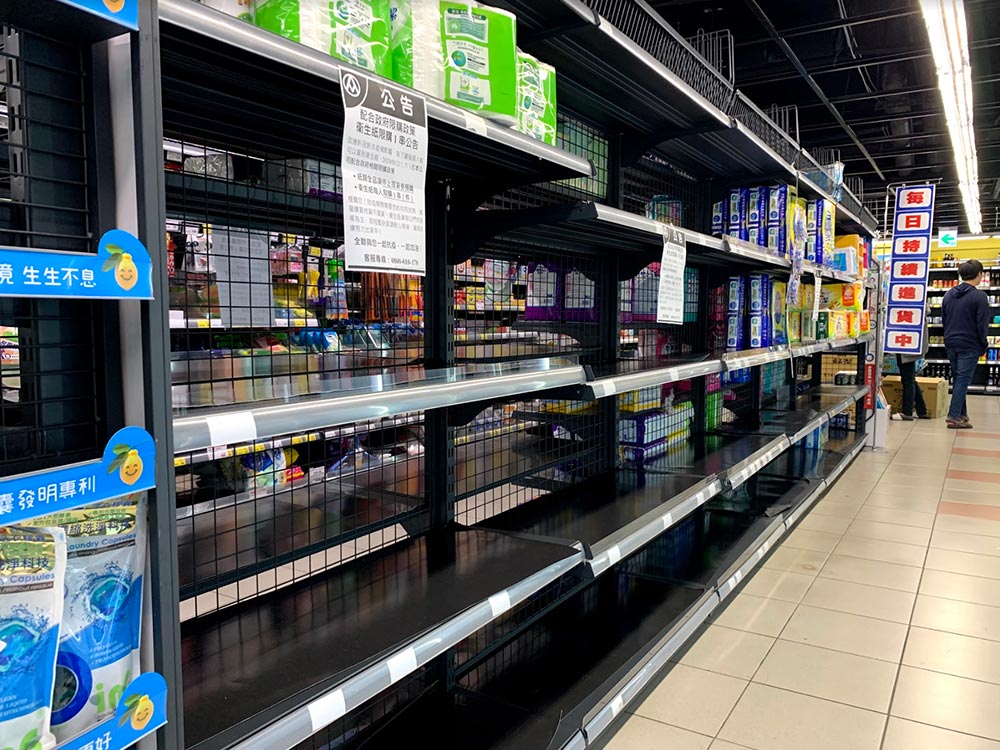 ADVERTISEMENT - CONTINUE READING BELOW
"The government simply educated the people and assured them that the supply is enough for everyone so there was no need for the excessive purchases. It seems to me that the people trust their government and although we cannot avoid other people from playing safe, I have not experienced that kind of situation again."
Establishments also have their own precautionary measures, like booths for checking temperature.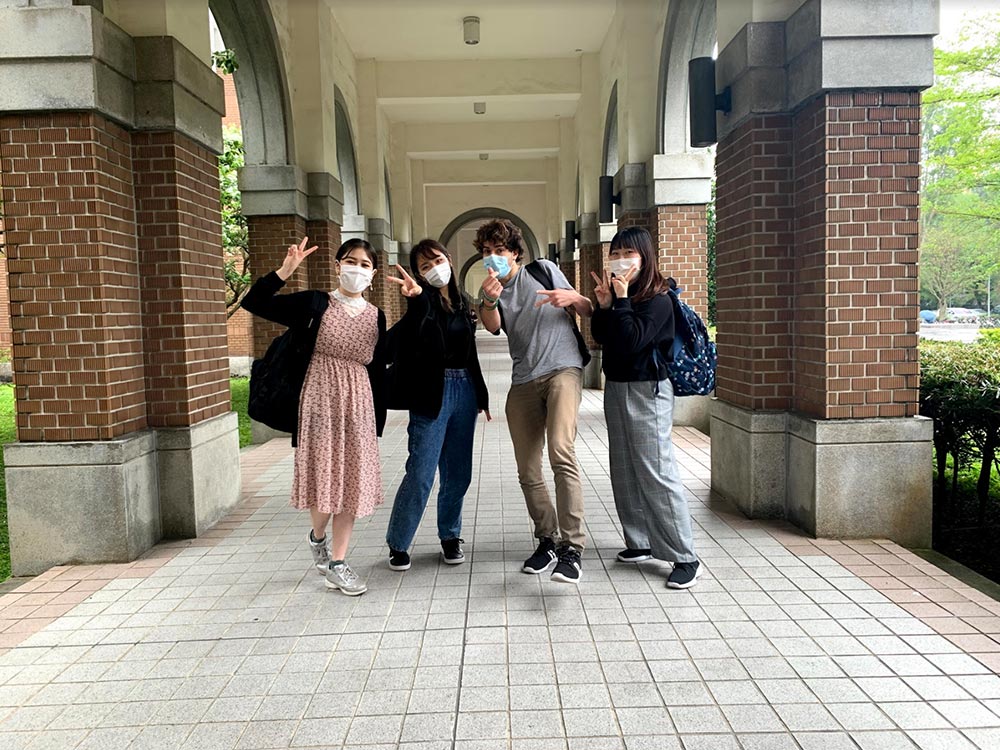 ADVERTISEMENT - CONTINUE READING BELOW
"In class, we are instructed to wear a mask all the time. Thankfully, there are still no cases of a student or any member of NTU acquiring the virus. However, one university in Taipei that is very near NTU had a case and this prompted the university to impose stricter safety measures. The once public space of NTU had become wary in allowing 'non-NTUers,' as they call it, from entering the campus.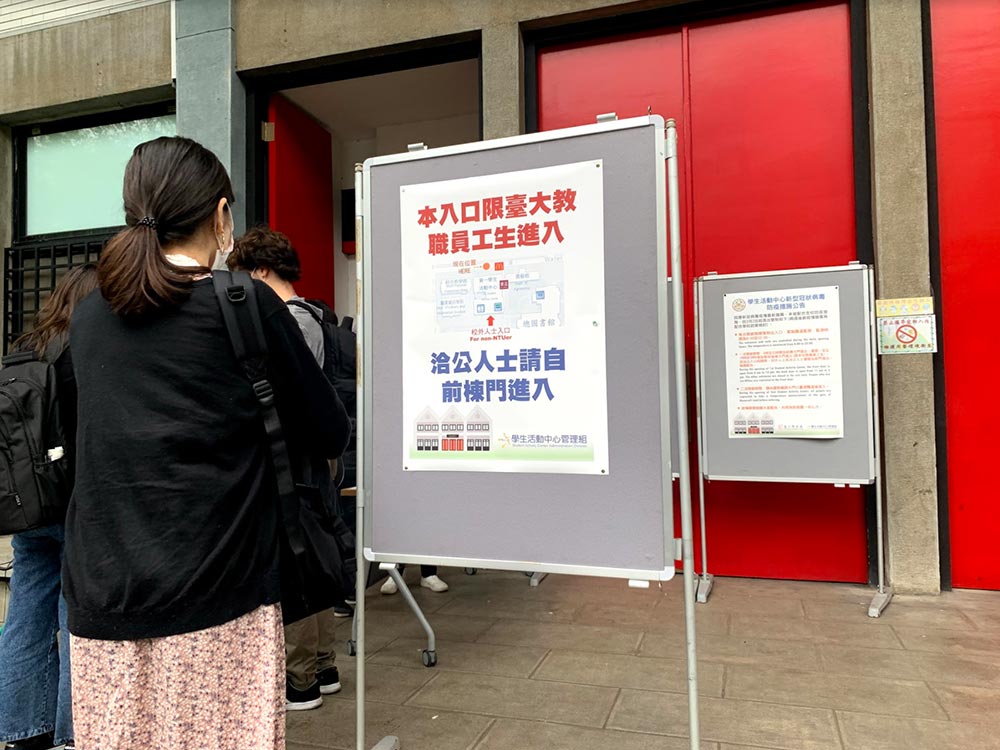 ADVERTISEMENT - CONTINUE READING BELOW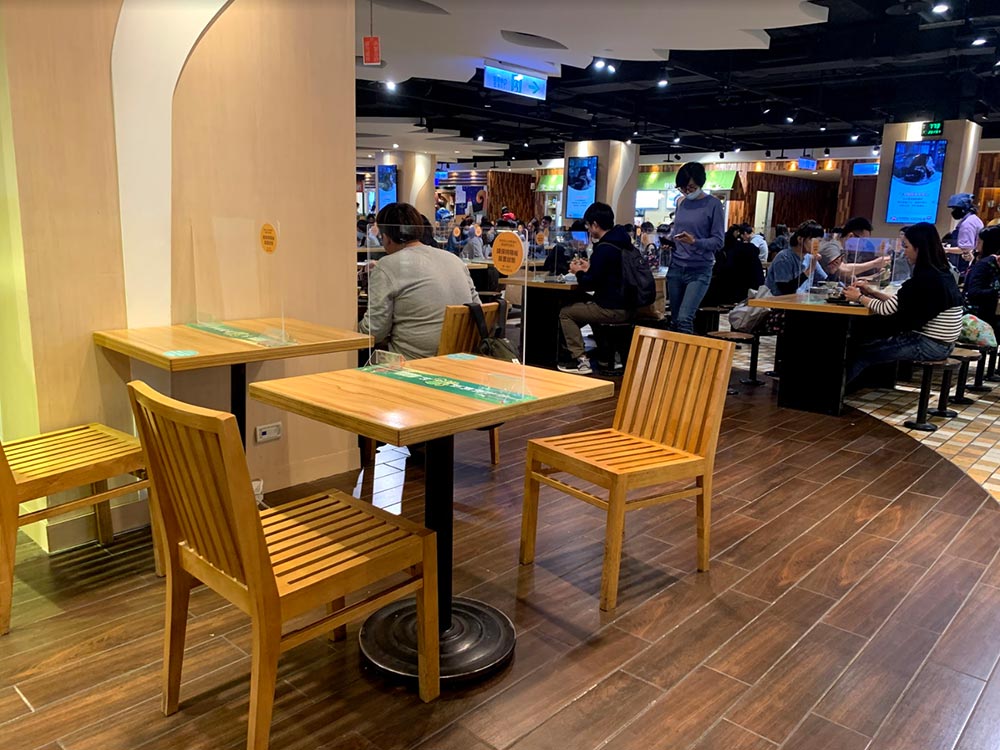 "Temperature checking booths are now at the entrance of every building and anyone who wishes to enter common areas such as cafeteria and library shall present a university identification card. They also prepared us for the inevitable by having a trial online class in case things get out of hand and we are forced to stop on-campus classes."
ADVERTISEMENT - CONTINUE READING BELOW
They regularly released educational materials about COVID-19 for the public.
"The Taiwan government gives huge importance in educating the public about the virus through posters in public places, updated government social media accounts and websites, local hotlines to call for any questions regarding the rules and regulations in place. Their materials do not just involve basic information about the virus, but also details and options on how we can protect ourselves and what to do in case we show symptoms. Contents are both written in Mandarin and in English, some posters even have Japanese and Korean translation.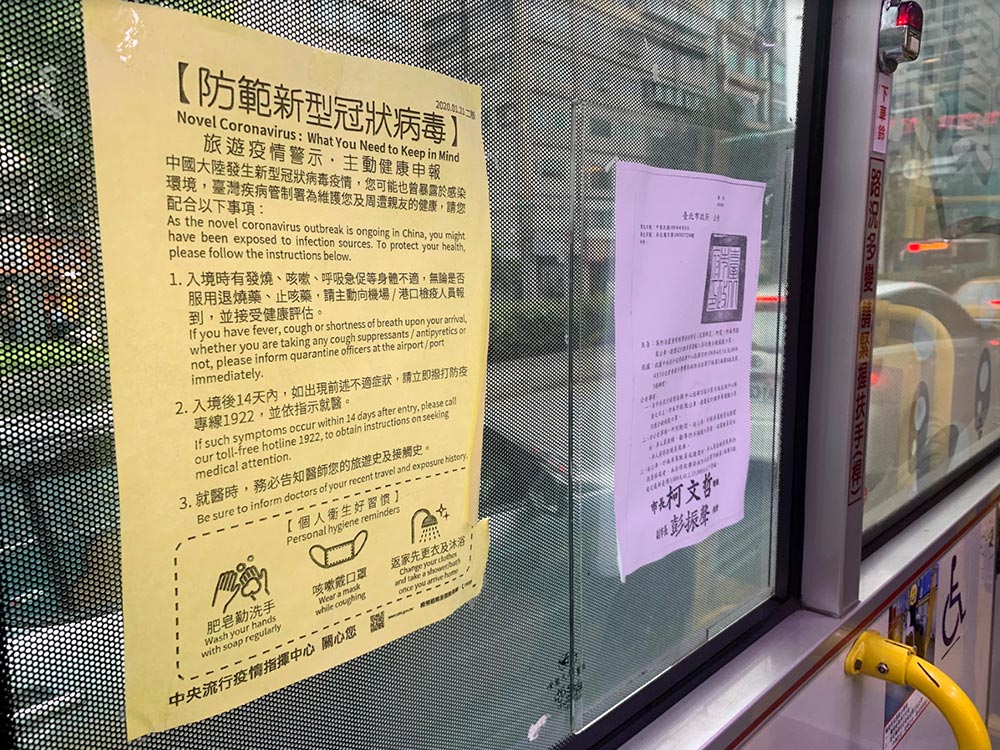 ADVERTISEMENT - CONTINUE READING BELOW
They share extensive and relevant information about the COVID-19 cases for public awareness.
"The government provides daily updates on the virus situation through the Center for Disease Control website. Significant details of those who tested positive are posted here including source of the virus, whereabouts before testing positive, and contact tracing updates.
"Contact tracing is also taken very seriously here. Last week, there was a surge of 21 cases in a day. The authorities tapped cellular signals on each and every site that these patients went and sent a text blast informing them about the situation, advising them to take self-health monitoring, and to seek immediate health care if symptoms persist. They also published a map that shows the location and time for the public's reference."
Tourism is currently on hold.
"When I have time after class and mostly during weekends, I live as a tourist and visit tourist spots. I want to support small local businesses currently struggling due to the lack of tourists. While there were still foreign tourists and locals traveling around, the impact of the crisis on Taiwan's tourism industry is already noticeable. Gone are the big buses parked in front of Taipei101, gone are the tour group crowds in Longshan Temple, gone are the curious backpackers lining up with locals to sample delicacies in Shilin Night Market.
ADVERTISEMENT - CONTINUE READING BELOW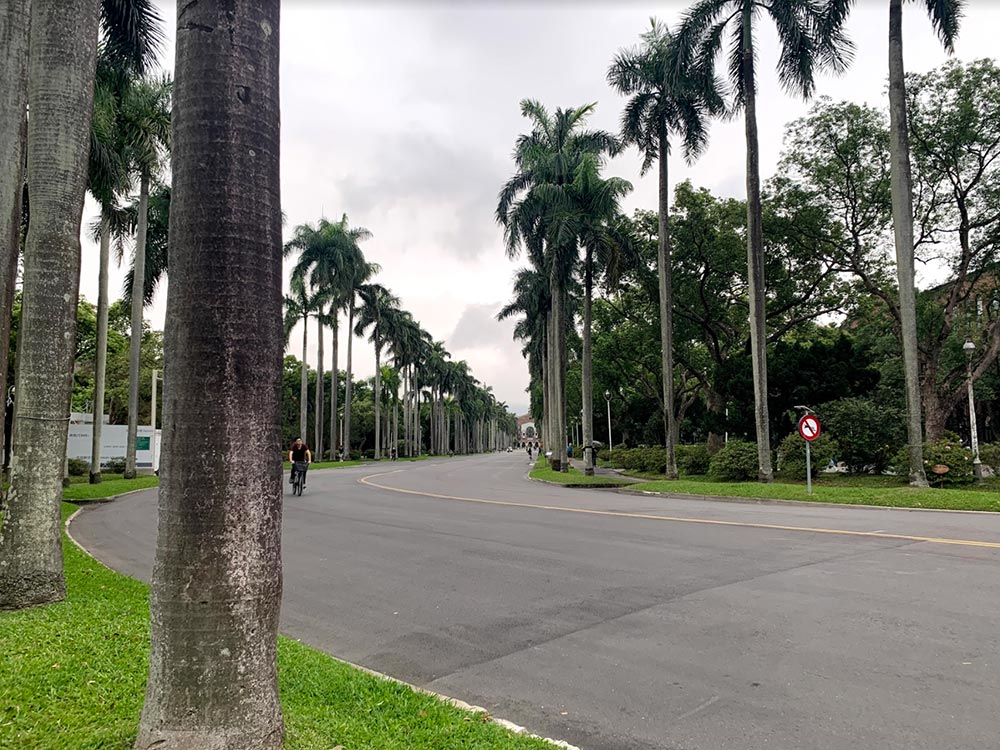 "It breaks my heart to see small businesses passed down generation to generation only to close their doors now. Of course, safety is still my top priority. I never once left the house without a mask on and I never stay long in crowded places."
ADVERTISEMENT - CONTINUE READING BELOW
They've extended the visa duration of foreigners for free.
"Right now, I am focusing my energy on deciding what to do with my remaining days here. Whether I will be able to fly home soon or extend my stay, I am not sure yet. With the Taiwan government generously giving us an automatic free extension of 60 days, I have to decide soon whether to go home or stay for a little longer."
For the latest news and updates on COVID-19, check out reportr.world/covid-19.
***
Candy Bulletin is finally here! If you're an aspiring writer, vlogger, artist, or kahit marami ka lang talagang time, submit your entries here and make your mark in the Candy community! Share your feels, show your skills. Don't worry—we won't judge. ;)