You might know her as one of Candy's favorite photographers. You've seen her work in our fashion and beauty editorials, in the Candy #Feels book, and on the cover (remember Kathryn Bernardo's beautiful photos in the November 2015 issue). '90s kids might also recognize her as one of the gifted kids featured in a commercial for a popular milk brand.
Shaira Luna has been working with Candy for a few years now, and this time we're putting this brilliant photographer in the spotlight. Get to know her a bit in this interview where we got to talk to her about a few things that happen behind the camera.
1. What are your top three favorite shoots with Candy so far and why?
"One would be I Turn My Camera On, my first editorial with Candy, with a shy and meek Kelsey Merritt, and now EIC, Sam Potenciano! I loved the mood board that was sent to me because it was soft, hazy, and retro-inspired—my aesthetic, basically—and I even suggested shooting at my great aunt's house. We ended up using a lot of her old things and photographs for many of the layouts. My grammy was so pleased.
ADVERTISEMENT - CONTINUE READING BELOW
"Two, the annual prom fashion eds, which I've been shooting since 2013! They are always so much fun because it's a bunch of Candy's favorite girls, lots of big dresses, and an excuse to be silly!
"And three, the 2015 Candy staff photo shoot (awwww!). These busy gals managed to get themselves together for a day to get all glammed up, and it was both funny and heartwarming to see them awkward and shy in front of the camera together. Hahaha! They work so hard to make the pages of Candy so effortlessly bright and happy, that not everyone realizes how much love and dedication goes into doing so. Or how cute, pleasant and genuine they are in person!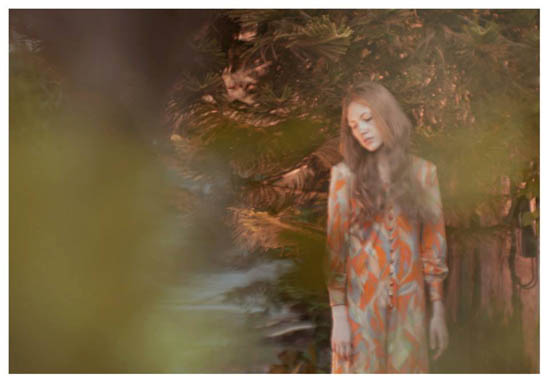 ADVERTISEMENT - CONTINUE READING BELOW
2. What course did you take in college? Does it affect your profession now in some way?
"I was taking B.S. Human Biology for two years before I realized that I really needed to get out of it if I wanted to figure out what I wanted to do. I shifted and took subjects under Organizational Communication, B.S. Psychology, A.B. Translation, and finally ended up in Philippine Studies major in Filipino in Mass Media, because at that time I had been hosting and producing my own segment for a morning TV show. I eventually dropped out after six years in college! I don't think any of my courses directly affect my profession, now, however."
3. What camera would you recommend for those who want to get in the biz or those who are just starting out?
"Honestly, get any camera you can comfortably afford, and learn to make nice things with it. Since phones are the point and shoot cameras of today, and most people know the basics of framing, thanks to Instagram, I would recommend moving up to a DSLR or even a mirrorless camera with a manual mode to learn what the different dials and settings do."
ADVERTISEMENT - CONTINUE READING BELOW
4. You have a signature style and feel in your photos. How did you come up with your style or decide on one?
"I think different people associate me with different styles! Some magazines will get me when they need something cinematic, while some will get me when they want to create something soft or dreamy, or perhaps either retro or raw. It really depends who you ask. Many years in the industry and the willingness to shoot or try different things has made me very versatile, so whatever 'signature style' or feel people see in my photos just came about organically. I think that when I got to the skill level of being able to produce and create this wide variety was when I'm really able to experiment and decide on the things I wanted to shoot for myself. My knowledge of fashion has vastly grown as well, so a huge chunk of my personal work is self-produced and styled with clothes from my own costume collection."
ADVERTISEMENT - CONTINUE READING BELOW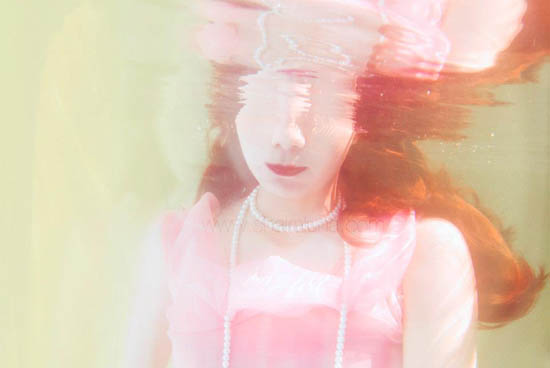 5. Who are your greatest influences as a photographer?
"Looking at my photos now, I'd say they're influenced not by specific people, but more by things in my subconscious—books I've read, conversations I've had, films I've watched—let's just say I have a very open and observing mind, and a big filing cabinet inside it."
ADVERTISEMENT - CONTINUE READING BELOW
6. Please describe your typical working day for us.
"No matter what time my shoot is, I am usually up and about by 3 or 4AM. I make myself coffee, a big breakfast, and settle down in front of my computer to finish processing and sending whatever photos I have left from the day before. I shoot every day—sometimes, two or three different shoots a day—so I can't afford to have pending, unsent photos. Otherwise, they will pile up! Before dawn is really when I work fast and get a lot of creative thinking done, not to mention having speedy Internet for the huge files I have to upload for clients. I tend to do a lot of things simultaneously, at this hour.
"Before leaving the house, I double check the address and the mood board for the shoot (if I am given one), and I like arriving before everyone else so that I can get settled. If it's a place I haven't shot in before, or if the editor or art director has no specific area we need to shoot in, I go around to look for locations for each layout. I then set-up my equipment before chatting with anyone, just so I'm ready way before hair and makeup is done. My brother helps move and carry my equipment when many lights are needed, but more often than not, I come alone and really carry and set-up everything myself, which people are usually surprised by. While waiting, I look at the clothes and tinker about because I can't sit still! I also shoot quite fast, and try to get the required look in-camera already, so that there's not much left to post-process, after.
ADVERTISEMENT - CONTINUE READING BELOW
"I head home directly after shoots, and immediately download and back-up the photos to my computer while eating, and then process and email or submit as many as I can before going to bed. I don't really like being idle."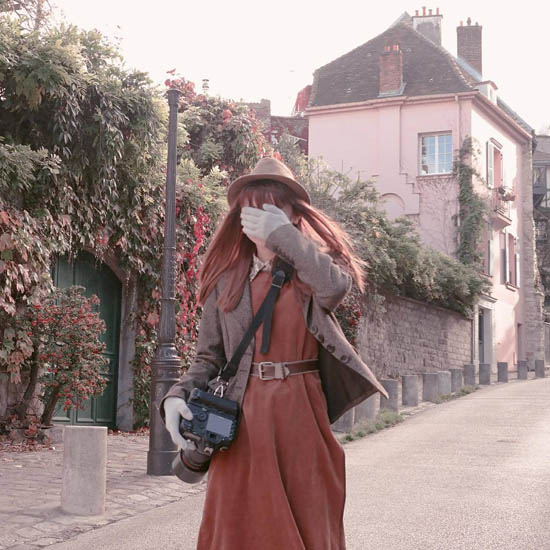 7. What are the qualities a good fashion photographer should have in order to make a mark in the industry? 
"Making a mark is relative—you can be a one-hit wonder or etch your mark one shoot at a time. There are so many kinds of fashion photography, and so many good photographers, so I think professionalism and great work ethic is one good way to do this regardless of what you shoot."
ADVERTISEMENT - CONTINUE READING BELOW
Making a mark is relative—you can be a one-hit wonder or etch your mark one shoot at a time.
8. What was the most challenging shoot you've ever done and how did you deal with the situation?
"I think the most challenging shoots for me are when there are more people than necessary on set, and when they each have their own say about the images needed or how the shoot should go. This happens more in advertising than during fashion editorials, and you have to be able to handle the pressure and deliver since there is more business, time, and money at stake. During instances like these, I make sure we all communicate with each other so that all bases are covered."
9. Are there any books or any people whose work you'd advise newbies to look into?
"Despite stories about my 'intellectual' background, I didn't rely on a single book for my photography, except perhaps the manual of my first DSLR, and the hardbound lens guide that came discounted with it. Even though there were many things I didn't understand at first (apertures and exposure values can sound like alien language to any beginner!), I just liked browsing and trying out the diagrams in the manual. I did not have idols nor inspirations either, since I was not very exposed to fashion or creative photography back then. Being self-taught, it became second nature to always just look at images around me, observe light and dark, and take mental notes for no solid reason. I did not notice how long it took to learn and understand things because I was immersed in the magic of photography and was having fun with it!"
ADVERTISEMENT - CONTINUE READING BELOW
Follow Shaira on Instagram @shairaluna or go through her portfolio and get so much inspiration from her work.