The thing about when people hear 'Wattpad' is that they're instantly transported back to 2012, the time when One Direction fanfics were on a surge, when you and your best friend and your cousin and your sister were all Y/N.
Sadly, that stigma has never left the orange writing platform, even though there are a lot of other books that don't have to do with Harry or Zayn. Mine, for example.
I started with reading full-length novels cover to cover in less than a day—maybe two—nose stuck in a book during lunch time and on the bus ride home. And then I found myself thinking of characters I've never met before, stories I've never read but wanted to read. So I wrote them myself.
Four readers became a million
It was just a hobby at first, about four to five people reading what 'cringy' stuff I put out. And then it became hundreds, and then thousands, and now I have books with a million reads. I have notifications every day from comments and messages, and I have a regular updating schedule that my readers look forward to. 
I guess I can call myself lucky—or one of the few people whose small little works were given a chance. Whichever the case, I'm just happy I wrote, that I am writing. I'm currently working on my 8th book.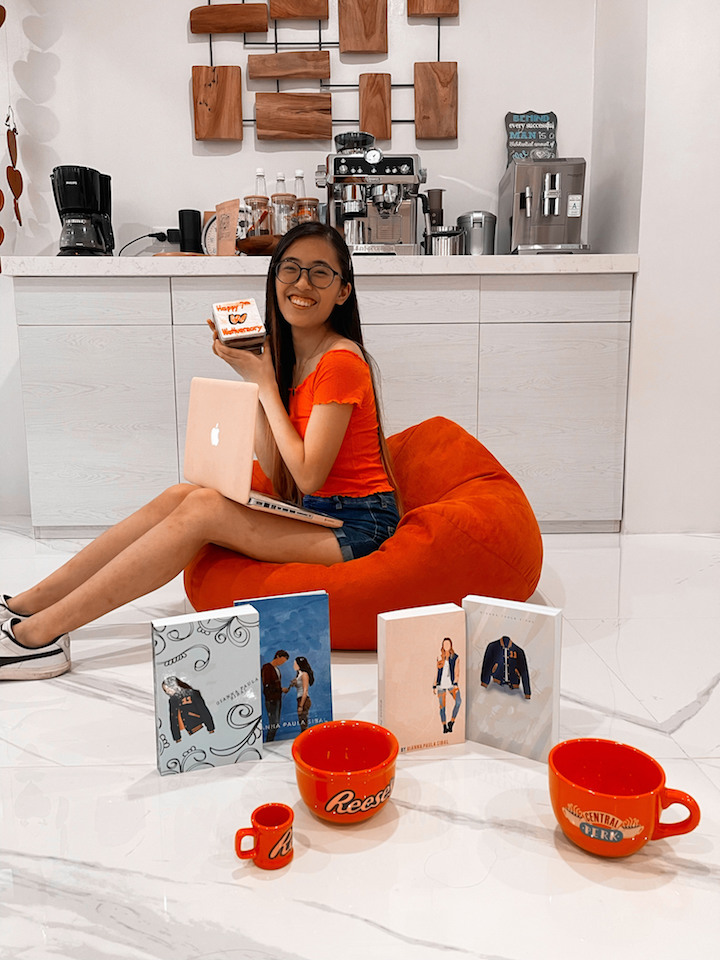 ADVERTISEMENT - CONTINUE READING BELOW
The struggles of being a Wattpad writer
The stigma is just one of the reasons why I find it hard to be a Wattpad writer. I've been a member since 2014 under a pseudonym, and I've kept the fact that I have a very active account just to my family and my close friends. This is the first time I'm telling people that, "Hey. I'm actually a Wattpad writer." Not because I think it's time for me to be 'exposed' or because I'm tired of hiding behind a reason of the fear of being judged (even though I still will be), but because I believe that Wattpad got me somewhere with my love and passion and dedication for writing. I'm able to imagine and reimagine worlds, to breathe life to characters and give them movement, and share that with my amazing readers. It got me somewhere, because I'm currently in the process of reviewing and signing a publishing contract with an international publishing house. :)
Another reason? In 2019, Wattpad gained over 80 million users, and so the English space for novels on Wattpad is huge. I don't write in Filipino, and my books are set in the west (tragic, I know…), so the amount of novels or works I compete with are, well, a lot. With a growing online platform like Wattpad, it's hard to get recognized just by talent alone—and one of the things that keep me up at night is: if I didn't have the readership I built since 2016, which was when I started writing seriously, would I be recognized, still, just by my talent?
I'd never know.
Plus—me, a twenty-one year old student, writing on Wattpad? Final answer na?
That's another reason—I'm still a student, and an old one at that. Because I don't write for fanservice, many people assume that I'm just wasting my time writing for months with around 150,000 words (or more) to get nothing in return (Yes, Wattpad is free). But what started out as a hobby, an act of creation, very quickly became my freedom—as cliché as it sounds, writing on that orange platform gave me a tremendous emotional release, and I feel like that's important to give—not just to my readers—but also to myself. 
The balance of academics or my school life with my writing life was something I had—no, have to grapple with, and before the quarantine, my novels were starting to collect dust. I guess, in some way, I was able to find where I could be a student, and be a writer—both at home. 
It's definitely difficult to be a Wattpad writer especially in this digital age and while we're stuck at home. I'm in no place to give advice, but if there's anything you're curious about, feel free to message me on Facebook, Twitter, or Instagram! 
***
#WATCHCANDY: Subscribe to Candy Magazine on YouTube and follow @candymagdotcom on Tiktok for guides to college life and beyond.