You can say that  Kim Molina was destined to have her name set in flashing lights in the theater world. She started singing at the age of two. At 14, she already made a name for herself in the Middle East when she won The Filipino Channel's Pop Star. She then went on to win the title of Senior Grand Champion Vocalist of the World at the World Championships of the Performing Arts (WCOPA). Plus, she was born to a family of musicians and performers, and parents who were big fans of Lea Salonga—which was why she was named Kim, Lea's character in the Broadway musical Miss Saigon!
"My paternal grandfather used to direct films in the '40s and my paternal grandmother was a singer who used to sing with Sampaguita Pictures a long time ago. My lola wanted my dad to continue whatever she's been doing, but then my dad wanted to pursue dentistry. My titas din were in the medical field," she tells us.
ADVERTISEMENT - CONTINUE READING BELOW
But it wasn't an instant decision for her to be on stage and perform. Born to parents who were dentists, Kim's mom wanted her to also get in the medical field at first.
"It just so happened that my dad really wanted me to sing. I was young  when I started, so I think I fell in love with performing at a very young age. But if hindi ako naging singer or artista, I'll be in the medical field. Then I found out my Music Production sa De La Salle - College of St. Benilde, so I thought I want to do it. But my mom was telling me not to because she wanted me to pursue Medicine or Medical Technology and Medicine after. She wanted me to become a doctor. Everything changed when I joined Pop Star when I was in ninth grade."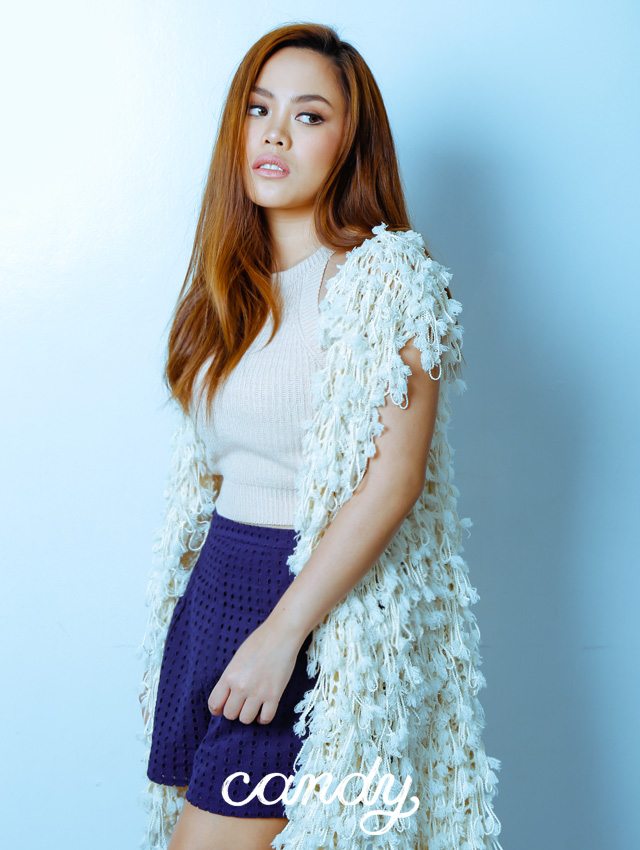 In 2011, two years after she won at the WCOPA, Kim signed with Viva who thought about how they were going to launch her career since there were already a lot of singers under the talent management agency then. And so, the then 20-year-old auditioned for Miss Saigon for her dream role Kim. Unfortunately, she didn't get in but the experience was a moment of learning for her.
ADVERTISEMENT - CONTINUE READING BELOW
"I honestly didn't know anything about theater that time. Acting wise, I was acting in school plays. I sang, but I didn't know na ganoon ka-strict sa professional theater. I just went in the audition room—makeup, high heels, and all. The way I sang 'I'd Give My Life for You' was very pop-ish because I was more of a pop and R&B singer even before. I didn't know how to sing songs in a musical theater kind of way."
Kim then trained hard and in 2013, she started acting on stage. She starred in Disney's Tarzan The Musical, Carrie The Musical, and Ghost The Musical. Ghost gave her a singing role and after that, the actress landed her breakthrough role—Aileen in Rak of Aegis—right before she was about to say goodbye to performing.
"With school and everything, medyo magulo na yung schedule ko. My mom told me to go back to school, and I told her that Ghost was going to be the last one; I'll file for medical school after. But on the closing night, on the last show, Ate Aicelle Santos watched. She approached me and introduced herself," Kim narrates. "I was so starstruck, sabi ko I'm a big fan of hers. Instead of congratulating me first, dumiretso na sya and asked if I wanted to do Rak, her role! She was looking for an alternate for three months already, but I didn't know because I was focused with my commitments then and I wanted to quit performing already also."
ADVERTISEMENT - CONTINUE READING BELOW
The rest, as they say, was history. Her mom, with her entire family, was able to watch one of her shows, too, which she says is still her most memorable show.
"My family's based in Saudi Arabia and minsan lang sila bumalik. That time, my family from Canada, the States, and from Saudi all went back here and watched the show together. My mom cried during curtain call. It was so amazing to see her. Not crying ha, but it was just amazing," she narrates, her words almost failing her.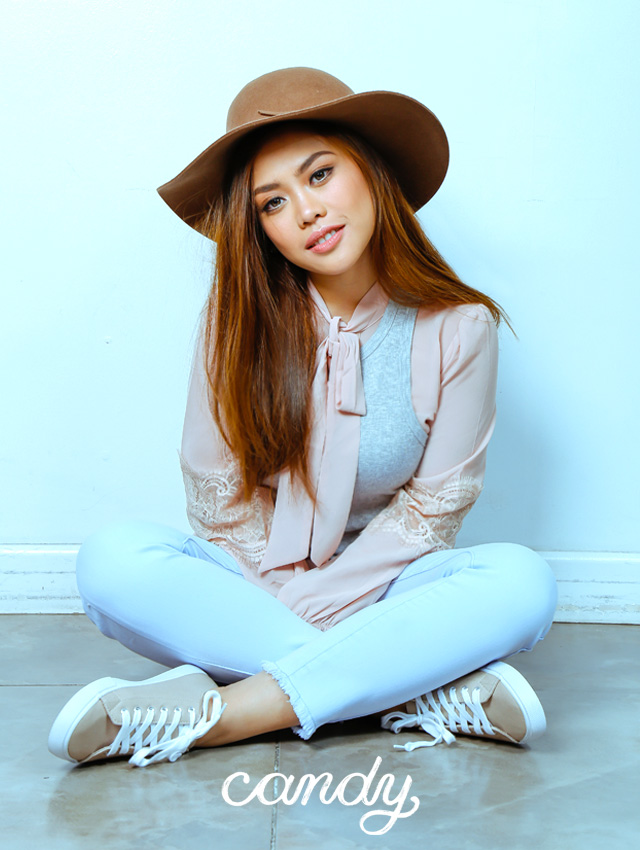 Kim might have come a long way already after Rak—she's appeared in various TV shows and movies—but she's never forgotten the lessons theater taught her. The most important one? Discipline, especially with her health. The actress tells us that the most challenging moment for her as a theater actress was when she had to perform even if she had no voice.
ADVERTISEMENT - CONTINUE READING BELOW
"I was very sick and my version in the Rak video, mataas. Hindi ko maabot kasi wala akong boses! I took steroids, which is bad for you, but I have to make the show because it was only me and Aicelle during that time and she was out of town. I had to make it work or else walang show and the tickets were already sold. That was the most challenging moment for me, I was so sick but I still had to do Rak. I didn't have a voice and I had to take steroids, which I wouldn't recommend. Walang time to rest and I had to do all the shows."
Nowadays, Kim's not only busy rehearsing for Rak's second run. She's also busy with her movie Camp Sawi (now in theaters!) and her upcoming primetime TV show Till I Met You. You'd think it won't be that hard for her with her theater training, but she admits that it still is. During her first stint for TV, in Maalala Mo Kaya, under Director Nuel Naval, Kim reveals that she learned the difference between acting on stage and on camera.
ADVERTISEMENT - CONTINUE READING BELOW
"Direk Nuel did a rehearsal take and my movements were so big. He told me to tone it down because it was too big for the camera which won't be pleasing on screen. He was the one who helped me with it."
Another one she has to deal with? Her hectic schedule, especially now that she's doing them at the same time.
"Mahirap kasi with theater you have to allot time for rehearsals and the shows. We have to be there two or three hours before the show to warm up, kasi live. Maraming warm-up, vocalization, kailangan naka-plan ng maayos ang schedule which my management helps me with. As much as possible, pag may Rak ako ng gabi, wala ako masyado sa umaga or wala akong taping prior, so I can sleep and rest my voice."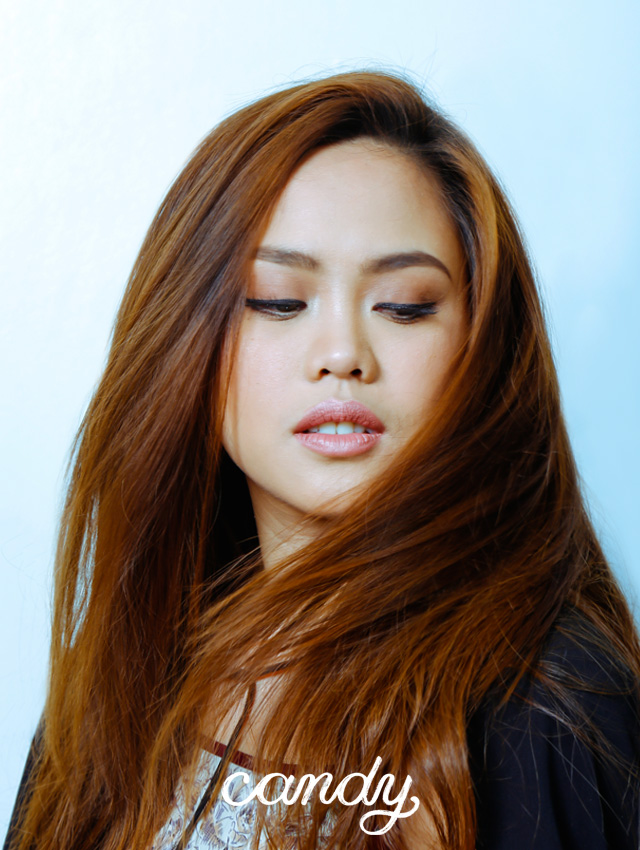 The balancing act may be difficult and a bit overwhelming for her at times, but Kim makes this seem so easy. She's just grateful for everything that came and will come her way. Besides, she still has a long list ahead of her, like working with Eugene Domingo and offering audiences more performances that will make them laugh, cry, and feel inspired at the same time. Although she admits that it really does get a bit tiring at times, she says that comments from her fans and the unexpected reactions she gets after her shows keep her going.
ADVERTISEMENT - CONTINUE READING BELOW
"Everyone's comments kasi nakakatuwa na talaga. Hindi ko in-expect na ganoon yung magiging reaction nila. But yung mga bata, whenever they tell me that they want to be like me or they want to sing like me when they grow up, iba yung feeling. Nakaka-pressure kasi I should be better in front of them. There's even this girl who waited outside to take pictures. She cried and told me she wanted to be like me! I was thinking, 'Don't be like me! Make better decisions!'"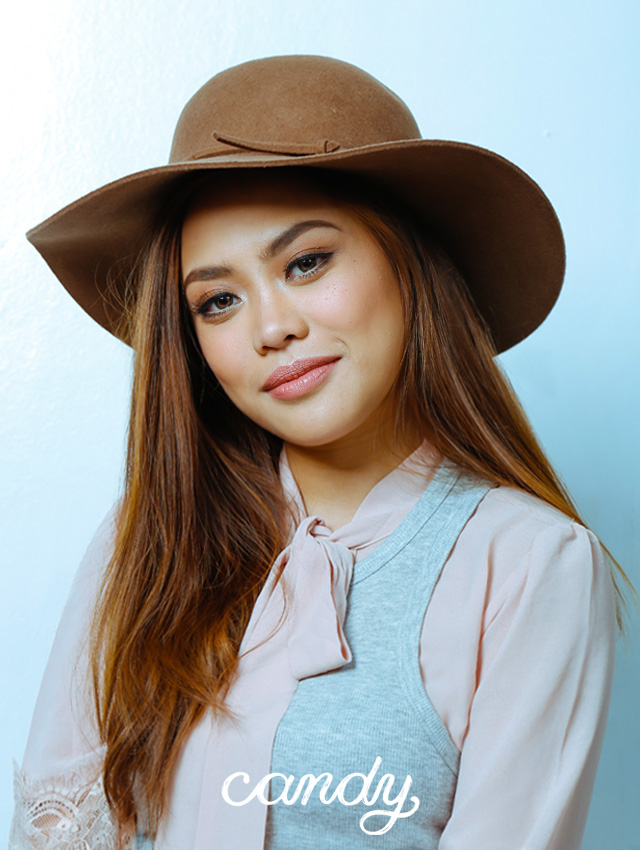 For theater lovers and aspiring theater actors in the country, Kim has been a source of inspiration. So her advice to those who want to make it in theater? Hold on, never give up, and never stop learning.
ADVERTISEMENT - CONTINUE READING BELOW
"Watch different kinds of plays and learn from them. Take really good acting classes, kasi ngayon yung competition in theater is very crucial. Go to voice lessons, dance lessons. Matrabaho ang theater. Iba sya sa pag-aartista sa TV. On TV, if you have charisma, you can make it. In theater, it's very different and I'm proud to say na matrabaho sya because hindi ka basta-basta mapupunta sa role. Kailangan bagay sa 'yo and ikaw yun. Not because lead ka sa isang show, lead ka na rin sa isa pang show. Fair sya sa lahat. You need to hone your craft and work hard for it. It's not enough that you just want to be Romeo in Romeo & Juliet; you have to be Romeo."
It will be a long journey and a long line of auditions. You just have to hang on to it and be willing to learn more about your craft.

ADVERTISEMENT - CONTINUE READING BELOW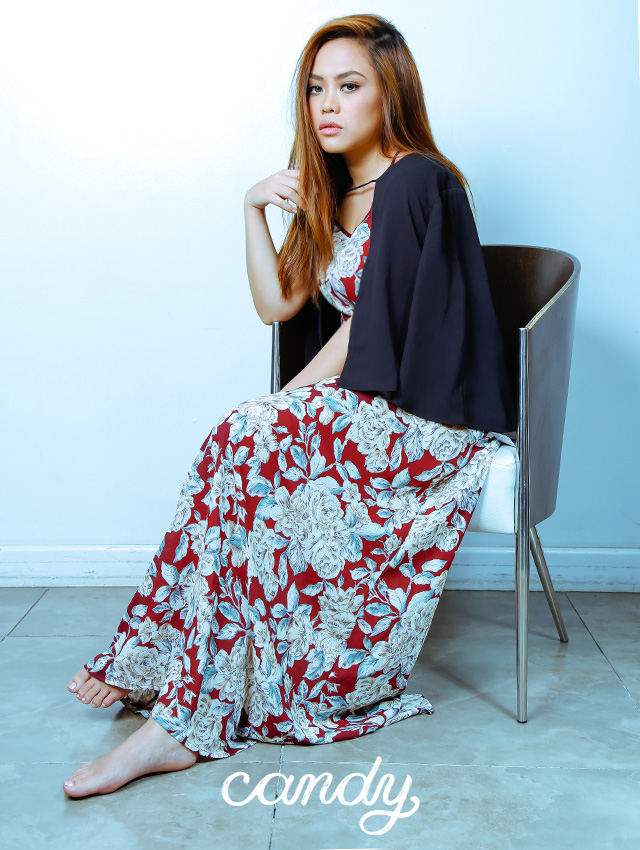 Don't forget to catch Kim on her last show in this year's run of Rak of Aegis on August 27 at the PETA Theater. You can also catch her in Camp Sawi, now showing in cinemas nationwide, and on Till I Met You starting August 29 on ABS-CBN.
PHOTOGRAPHY Mark Jesalva MAKEUP Mikka Marcaida for NARS Cosmetics HAIR Gerald Magtibay STYLING Janelle Yau CLOTHES Forever 21

ADVERTISEMENT - CONTINUE READING BELOW