Majority of students, particularly those training to enter the medical field, are still struggling to muster enough motivation to continue the dream despite the challenges of the online learning setup. Still, they find ways of their own to continue on in the road to MD. For med student Sofia Valdes (@sofibanoffee), volunteer work not only allowed her to give back and help in the collective effort against COVID-19, but it also gave her something to strive for.
Here's what Sofia's experience was like as a Red Cross volunteer:
Sofia is currently doing online classes in med school.
Sofia, who hopes to be the first doctor in her family, is currently a third year medical student at University of Santo Tomas. "Our subjects are getting more in-depth. We have specialization subjects that are getting introduced to us, like gynecology, pediatrics, behavioral medicine, radiology, and now we have different kinds of surgery. Everything's getting a little deeper in preparation for next year, which is clerkship."
ADVERTISEMENT - CONTINUE READING BELOW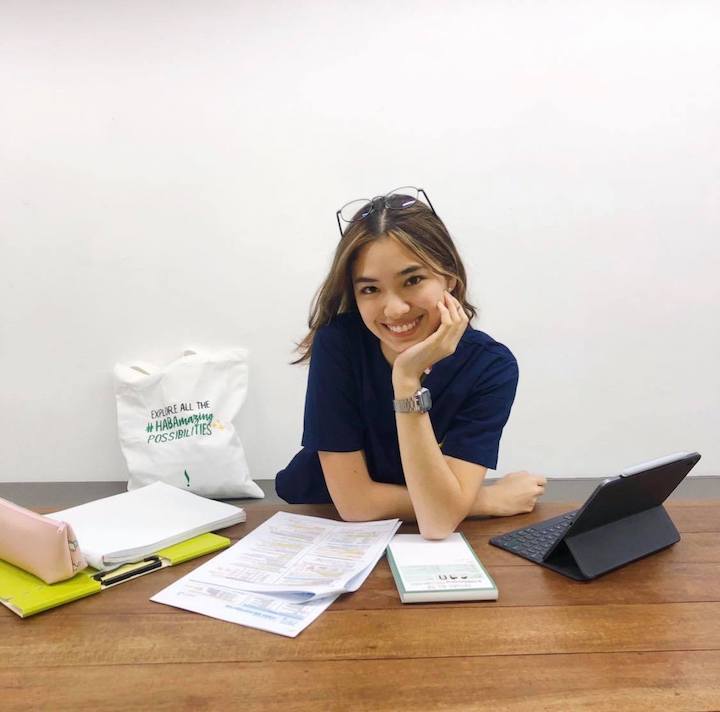 She got to help in the vaccination efforts as a Red Cross volunteer.
Before school started for her this year, Sofia decided to become a volunteer for Red Cross. As a volunteer, Sofia got to administer vaccines to the public (Cool story: Her mom was also one of the many people she administered the vaccine to). On how she ended up with volunteer work, Sofia shares, "I volunteered in Red Cross - Mandaluyong, at the logistics chapter. They started administering vaccines a few months ago. I have a friend who's a doctor and she invited me and my friends to volunteer." 
ADVERTISEMENT - CONTINUE READING BELOW
Since she was on break from school, Sofia decided to spend her free time with Red Cross. "I volunteer once to twice a week. I make it a point to volunteer at least once a week. It just feels really heartwarming to help, especially since there are a lot of people who aren't vaccinated yet. Since it's going to be my job in the future—to help out people—why not start now?"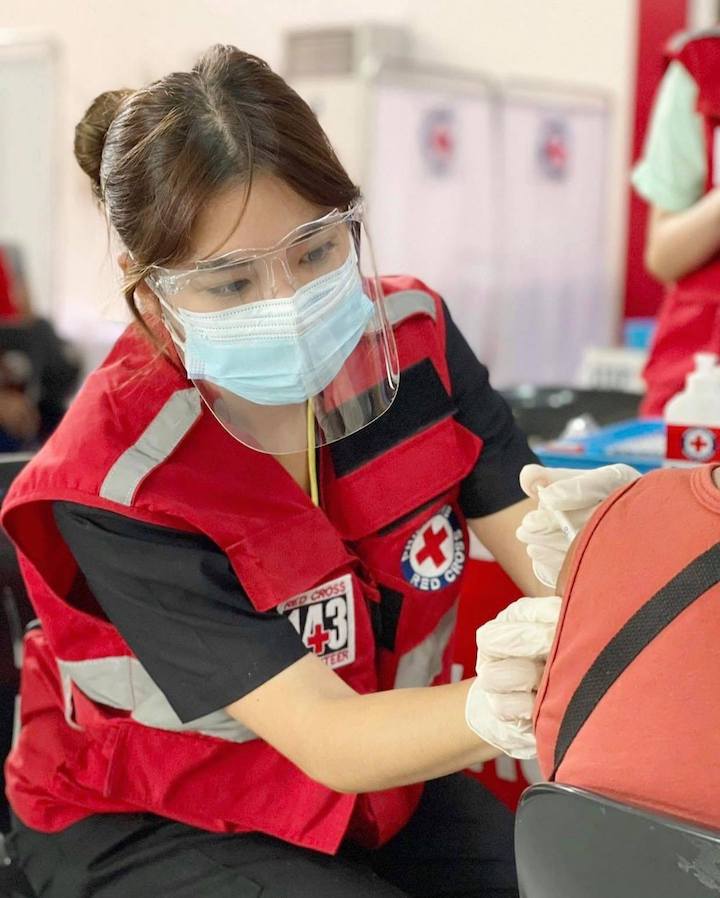 ADVERTISEMENT - CONTINUE READING BELOW
According to Sofia, volunteers can get assigned to different stages of the vaccination process. "First I was assigned to screening. That's when you ask people about their comorbidities, how they're feeling, if they had transplants, and other important information we need to know before we can give them the vaccine," Sofia shares. Volunteers can also be assigned to take the vitals of the people lined up for the vaccine, as well as the vaccination proper itself. In her case, she got to experience the screening process and the vaccination proper. 
Volunteering helped enrich her medical training.
Aside from finding fulfillment in helping out the community by doing what she can, Sofia found that the volunteer work she did was also a learning experience, especially for someone working hard to become a doctor in the online setup. She says, "It's also good training! It's not necessarily something we can do online. But the most fulfilling part about it is that we get to help vaccinate the public, and we're reminded that we're making a difference when they approach us and say, 'Thank you, doktora.'"
ADVERTISEMENT - CONTINUE READING BELOW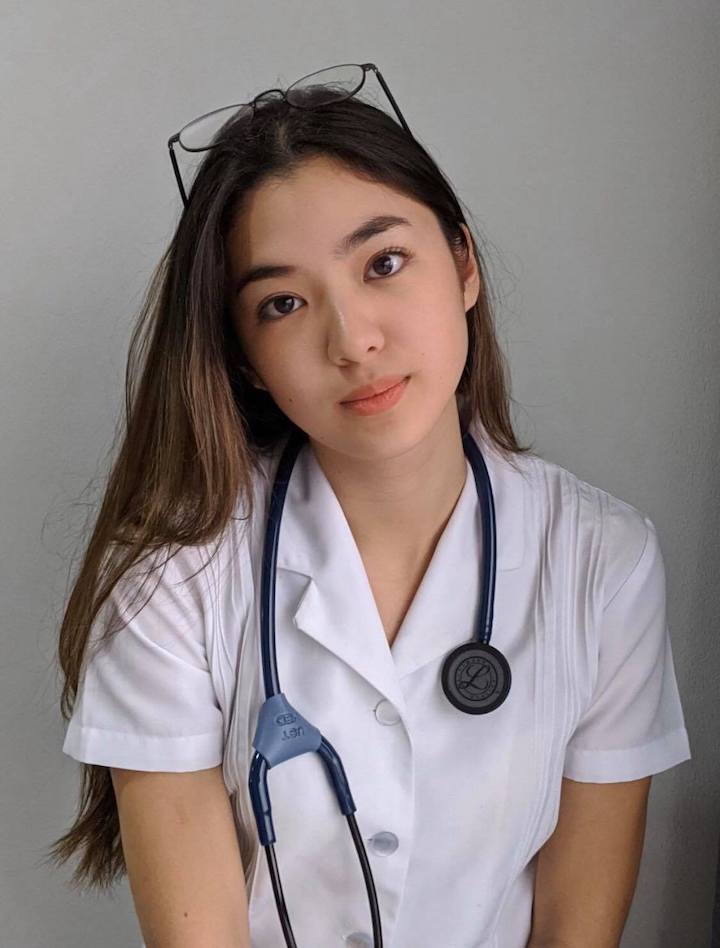 Aside from it being a form of training for aspiring doctors, the volunteer work she did was a memorable experience for someone who genuinely enjoys the tasks. She adds, "I'm planning to volunteer when I have the free time, but because of school it's hard for me to volunteer. But I had a positive experience in Red Cross. You get to make friends there and it gives you a sense of fulfillment, especially when you really get to know the people."
ADVERTISEMENT - CONTINUE READING BELOW
Would she recommend volunteering to other med students? Absolutely. For Sofia, becoming a doctor and being able to help out is more than just about the money involved. The work volunteers do, no matter how big or small a step it may be in the grand scheme of things, helped remind her of why she was still in med school despite the barriers imposed by remote learning. "Being online, it's hard to find motivation to pursue medicine as a profession, especially given what the country—and the entire world—is going through right now. Seeing people at the vaccination center reignites the passion in me, so it's also a great way to motivate yourself. Konting push na lang and we're gonna get that MD, we'll be able to help our people, especially the ones who need our help the most." 
READ MORE: 
WATCH: What It's Like to Attend Face-to-Face Classes in Med School During a Pandemic
ADVERTISEMENT - CONTINUE READING BELOW
This Pharmacist on TikTok Shares Easy-to-Follow Lessons About Medicine and Healthcare
5 Celebrities Who Studied Medicine Before Becoming Famous
This Doctor Shares How She *Almost* Quit Med School
#WATCHCANDY: Subscribe to Candy Magazine on YouTube and follow @candymagdotcom on Tiktok for guides to college life and beyond.
Candy is now on Quento! Click here to download the app and enjoy more articles and videos from Candy and your favorite websites!