A call center is one of the fastest growing industries in the Philippines. Many may think that a job in a call center only involves answering the phone and talking to the customers, but it is more than that. There may be days where you can work smoothly but there are also days and even nights where it is also challenging and exhausting, just like any other job. 
Joyce Lee and Gab Manlulu, both college students, share their experiences as call center agents, particularly as students and first-timers in the industry. Joyce is currently taking up BSBA Financial Management at Rizal Technological University while Gab studies BS Computer Engineering at the University of the East. 
ICYDK, call centers also accept students.
They don't just accept those who are already graduates, they welcome students, too! Gab started working as an agent in the BPO industry pre-pandemic when he was in his first year of college and eventually became one of the trainers. He also continued the job while working from home during the pandemic.
Applying for a call center job is nerve-wracking—it involves a series of interviews and a lot of requirements to be submitted, so you really need to be prepared. "Pareho lang naman ang process sa college o hindi college student. Siguro mahirap kasi first job, kasi mag-aasikaso ka pa ng mga government IDs tapos papers kasi ako lang din naglakad ng mga 'yun. Mga isang linggo kong inayos 'yun," Gab shares. 
Again, an applicant doesn't need to have a college degree to apply—which is why the job is ideal for students who want to earn a bit on the side, gain work experience in preparation for their future careers, or just hone skills not otherwise taught in school. "I want to challenge myself in an unfamiliar environment and working as a call center agent helped me a lot with my character development. Hindi na ako masyadong mahiyain at alam ko na paano makipag-communicate sa ibang tao," Joyce shares.
ADVERTISEMENT - CONTINUE READING BELOW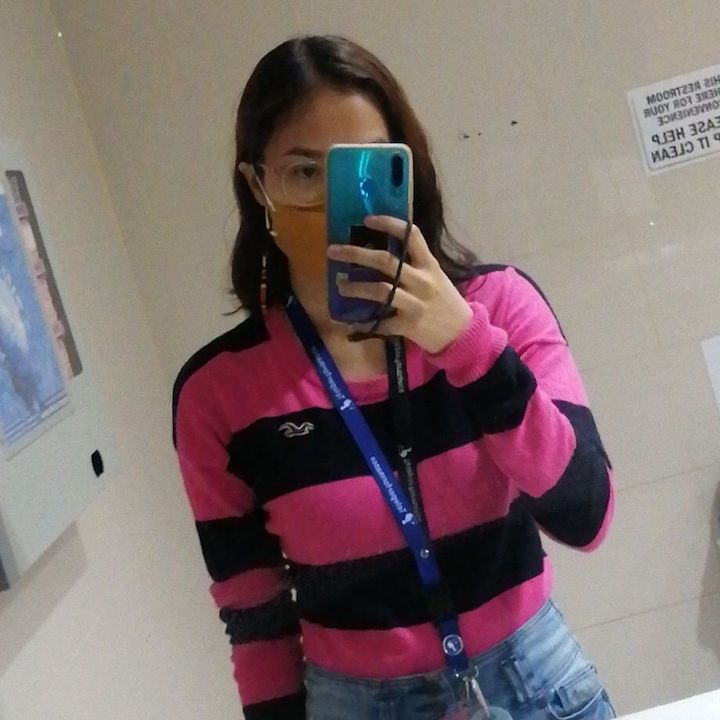 Call center agents encounter many challenges on the job
—from criticisms to demanding work hours

.

People who work in call centers often receive various criticisms from others. There are also misconceptions that most employees encounter every single day. "Ang sabi, mahirap daw yung trabaho, pero hindi naman ganoon in my own experience tsaka yung usual na sinasabing bagsakan daw ng mga patapon o hindi naka-graduate ang call center," Gab says. 

Another challenge would be the work hours. If you have plans to work in a call center, you need to learn to adjust your body clock, especially if you'll be assigned to work during what they often call a "graveyard shift."

Both Gab and Joyce had experienced the challenging work hours, and it was difficult for them at first. "So far ang challenging na naranasan ko sa work ay yung shifting schedules. Mahirap mag iba-iba ng sleeping pattern every week tapos nag-aaral pa ako. Kaya ang ginagawa ko ay nagta-time management nalang din ako," Joyce shares.

And believe it or not, they also work even on holidays, so you might want to inform your family and friends to tell you in advance if you have any occasions to attend. "Yung paga-adjust talaga ng body clock ang mahirap tsaka yung 'pag 'di ako nakakasama sa mga lakad ng family at barkada. Nakapag-adjust naman katawan ko on its own eventually tapos kapag may lakad naman, nagfa-file ako ng leave," Gab adds.

Another challenge on the job is encountering challenging customers. Some customers may not be as friendly or easy to talk to as others, so you'll need to have plenty of patience.
Being a working student isn't easy, but these two find ways to pull it off.
As a student, it requires a lot of time for you to do the assigned tasks especially now that we are in virtual mode, but staying focused on your goals could help keep you moving forward. For Joyce, she might occasionally vent on how tiring it is to work and study at the same time, but she never thought of giving up. "Nakakapagod siya pero iniisip ko lang yung goals at yung gusto kong marating sa buhay. Lagi ko sinasabi sa sarili ko na walang mangyayari kung susuko ka. Nandiyan naman ang family ko at si God. Alam kong tinutulungan niya ako palagi and He's the one who gives me strength to overcome the challenges na hinaharap ko every day," she adds. Drinking vitamins and meditating also help whenever she's feeling tired from work.
ADVERTISEMENT - CONTINUE READING BELOW
You get to meet new people who can relate to what you're experiencing.
There are a lot of adjustments to do once you get employed, one of which is learning how to socialize and work well with your colleagues. For Gab, it was hard for him to do so as a new hire. "Nahirapan ako lalo na bago pa lang ako. Fresh pa lang ako, wala pa kong kilala. Usually, 'pag call center ka may mga kakilala ka na. Although, na-overcome ko naman eventually dahil naging ka-close ko naman mga teammates ko. Tsaka madali lang din dahil ako yung pinakabata sa amin so parang ako na rin yung bunso sa kanila."
Joyce felt the same way during her first few days. "On my fifth day of training, my wavemates approached me and that's when I started socializing with them. Ngayon we treat each other as a family. Walang inggit, support lang. I guess ayun yung pinakamahalaga na mahanap mo sa work, yung friendship. Para at the end of your shift, may makakasama ka, may mapaglalabasan ng hinanakit, ng stress," she adds.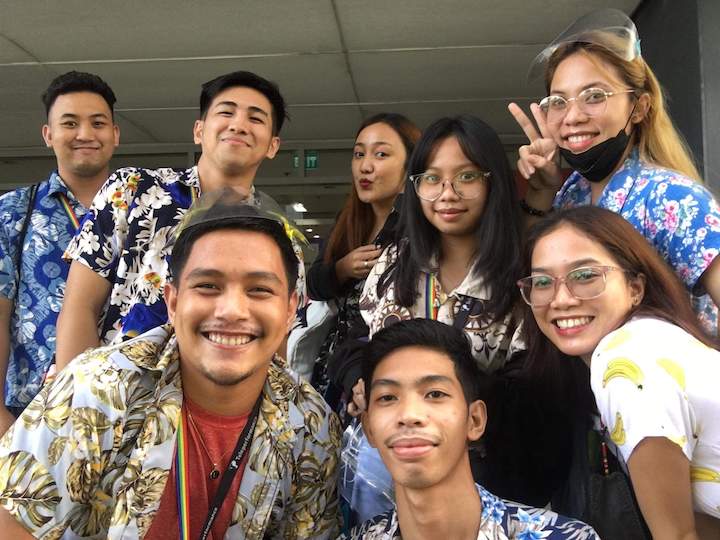 A call center setting may not be the healthiest environment given the demanding schedule and nature of the job, but it helps to have people around who will support you. "Sobrang friendly ng mga tao at hindi ka pinapabayaang bumagsak ng mga taong mas nakakataas na sa'yo. Tutulungan ka ng mga trainer kung paano mo maha-handle ang isang mahirap na sitwasyon. I also enjoyed being with my wavemates lalo na pag sumasagot ng live tickets. Nakaka-enjoy yung kakabahan ka before submitting your responses to your customers dahil non-voice account ako. Nakakapagod pero nakaka-enjoy na maranasan yung mga ganitong bagay," Joyce says. "Pinaka na-enjoy ko talaga ay yung chismisan, inuman kasama ang team, mga customers na araw-araw kong nakakausap at tsaka yung bonding ng buong team namin," Gab adds. 
Working in a call center gives a lot of benefits and opportunities to many—whether you're a fresh graduate or still a student. Others who are not working in this industry may say that there's no future in it, but there are a lot of employees with success stories that can prove to everyone that you can grow, improve, and be successful in the field.
READ MORE:
WATCH: What It's Like to Start a Small Business as a Student
What It's Like to Work as an English Tutor According to This Former Law Student
ADVERTISEMENT - CONTINUE READING BELOW
Juancho Trivino on Working in a BPO Company: 'It was unfamiliar territory for me'
Nicole Andersson Opened Up About Working Multiple Jobs to Get By in College