Features
What It's Like #GrowingUpWithLenientParents
When your parents have more chill than you.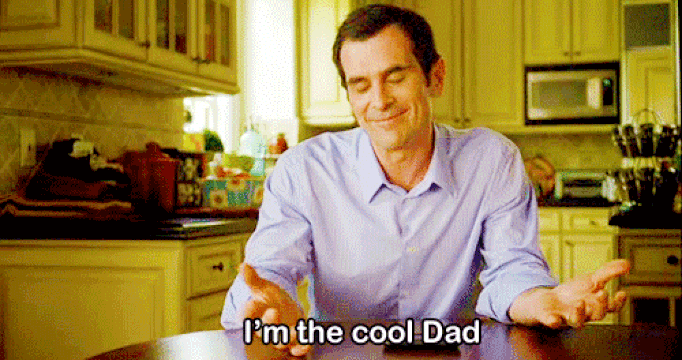 IMAGE ABC/Giphy
Your parents will always be there for you. They'll be beside you for the fun times and they'll be with you through the tough times. But not all parents are the same. Some can be pretty strict and some can be pretty lenient, while others are in between. We got an idea on what it's like to grow up with strict parents before. Now, we're getting a few ideas on what it's like having lenient parents when the hashtag trended on Twitter recently. Race your hands if you can relate to one, two, or all of these tweets!
1. No questions will be asked whenever you go out of the house.
#GrowingUpWithLenientParents saying "im going" instead of "can i go?"

— jenniferrrrrr (@zaraftastrid) June 29, 2016
2. You can make plans with your friends right away because you know the 'rents will be ~*chill*~ about it.
#GrowingUpWithLenientParents making plans with your friends w/o asking first bc you know they'll say yes.

ADVERTISEMENT - CONTINUE READING BELOW

— ty (@JayMaria2k12) June 29, 2016
3. So when you say you're going to ask permission, your friends kinda know you're lying because you never do that.
#GrowingUpWithLenientParents when I say "I'll ask my mom" it means "I don't want to go"

— squinn (@SavannahCrowder) June 29, 2016
4. You sometimes end up playing parents to your siblings.
#GrowingUpWithLenientParents: having to step in as deputy parent to set your siblings straight like: https://t.co/xZQQ8csB5u

CONTINUE READING BELOW

Recommended Videos

— Esmé Ara'resa (@theFiveEs) June 29, 2016
5. They sometimes make excuses for you.
When your parents lie to the school that you're "sick" just because you're not in a mood to go to the school.#GrowingUpWithLenientParents

— Komal Shahid. (@ArmedWithWords) June 29, 2016
6. It gets uncomfortable at times when your friends come over and they get too close with your parents.
#GrowingUpWithLenientParents ur friends feeling comfortable enough to tell ur mom all their business

— Victoria Secret (@_victoriuh) June 29, 2016
7. There are even moments when you're the one who ends up worrying about them because they get home later than you. Why???
#growingupwithlenientparents

When you're the one wondering where tf they are at 2 in the morning ????

ADVERTISEMENT - CONTINUE READING BELOW

— Jlo ?? (@Jlo_Rawls) June 29, 2016
8. But the truth is, you know that you really haven't done anything serious yet that will cause them to discipline you. So you better be careful.
#GrowingUpWithLenientParents my parents are half strict, half lenient. You'll never know what kind of Hannah Montana they'll pull that day

— elita (@yesitselita) June 29, 2016
9. Also, there's a high chance that Asian kids won't be able to relate to the trending topic. #RealTalk
Is there an Asian person in the world who can relate to #GrowingUpWithLenientParents. Reveal yourself.

— Aisha Sultan (@AishaS) June 29, 2016
Know more things we should feature on the website? Leave a comment below or tweet us @candymagdotcom. We always love hearing from you. :)
They also received an award!
They come in five cool colorways!
Coincidentally, Pink Sweat$ got engaged to girlfriend JL Bunny just a day before.
What's more motivating than "studying" with seven Grammy-nominated superstars?
The university was the first school to apply for the limited face-to-face classes in the country.
Why anyone would say something THIS HORRIBLE is beyond me.
Jeanette opened up about her experience as a young actress in Hollywood.
Screenshot your fave for future reference.
They will no longer consider the proposal after objections on social media.
From The Candy Bulletin Community