Features
What I Thought Beauty Was Like
When did you realize what beauty was really all about?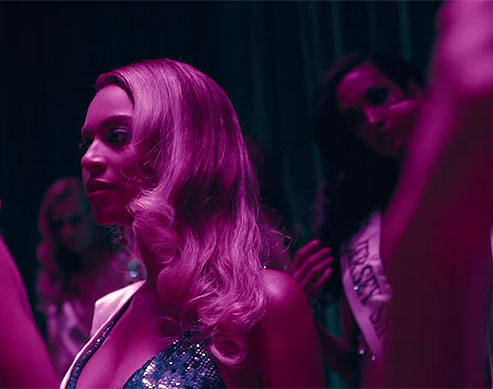 PHOTO Ivory Music & Video
When I was a little girl, I thought I knew a thing or two about beauty. Beauty, in the eyes of a seven-year-old, was seen in Barbie dolls clad in sparkly pink mini dresses. Beauty was seeing women lined up to compete in beauty pageants. Women in long, expensive gowns I couldn't buy, who had perfect hair that bounced whenever they walk, who had long legs cradled in sky-high heels. Women dolled up to perfection.
When I turned fifteen, I still thought I knew what beauty was all about. Beauty, at fifteen, felt like showing ribcages in two-piece bikinis while some lifeguard would wink his eye to call my attention. Skinny was a requirement. Skinny was beautiful. How so? Look at the supermodels, look at all the dresses and jeans I wanted to fit but didn't, look at the cellulite in my thighs I desperately wanted to get rid of. Look at the saleslady trying to keep from laughing because I asked for a size zero. There was a void inside knowing what beauty was like at fifteen. My body was empty, cobwebs forming inside my stomach just so the burgers and pizza wouldn't show in bulges.
ADVERTISEMENT - CONTINUE READING BELOW
Was it really like this?
But now I know better because in the end I was completely wrong. This beauty I had thought of at seven, at fifteen, was something I had made up in my mind with the ideas of others. It was nothing close to what beauty was really like. I have come to know that beauty is flawed, flawed with scars of acne, scars from a wound you got from the first time learning to ride the bicycle. Beauty is made up of broken hearts, rejections, and doubts rolled into one. But beauty is also courage, the courage to get through these doubts and insecurities every waking day. It doesn't come in sizes, in tape measurements, or weighing scales. Because the difference is what makes it appealing. Beauty is many different things, and all of us are.
You can be as tall as a supermodel, or too short to reach the top shelf in the library. You may be thin or curvier than others, but know that you are beautiful. Beautiful enough to have no second thoughts about it.
ADVERTISEMENT - CONTINUE READING BELOW
Alve Jane Aranton blogs at sheisthepaperbackwriter.tumblr.com
Carlos Yulo, Filipino gymnastics superstar, comes from humble beginnings.
Knowing how to operate a vehicle is a good ~adulting~ skill to have.
Tom Riddle's diary not included.
They even beat this generation's music legends Taylor Swift and Ed Sheeran!
"You both acknowledge that growing individually doesn't mean growing apart."
Wait... she has a sister?!
Even the optional plastic bags in supermarkets.
"She's like my sister," Jacob shares.
Not too keen on blinding your prof with a very extra highlight? This Claudia Sulewski-approved trick might help.
GLG holds various workshops for the different aspects of comic making, like writing, storyboarding, drawing, coloring, and paneling.
Merry Christmas, K-drama fans!
The official opening of the 2019 SEA Games was graced by none other than Filipino Olympian gold medalists we used to read about in grade school textbooks!