As far as I remember, my mother has never told me she loved me. 
She didn't tell me when I was an impressionable middle schooler who struggled with Math and cried over fractions nearly every night. I went through three different tutors and failed numerous exams before my mom, a BS Math graduate herself, realized that she had to take matters in her own hands. She'd spend all weekend finding 10-minute Math drills and writing word problems about speed, distance, and time. I'd end up in tears by the end of every session because she scolded me for "not paying attention" whenever I'd get a particularly difficult question wrong. 
"That's not even part of the test's coverage," 11-year-old me told her after she forced me to study in advance. "You'll thank me later," she'd dismiss, a phrase that I would continue to hear over and over again throughout the course of my childhood. Then, as if nothing happened, we would eat a full home-cooked dinner in complete silence, too weary to start a conversation that would probably turn into an argument. 
ADVERTISEMENT - CONTINUE READING BELOW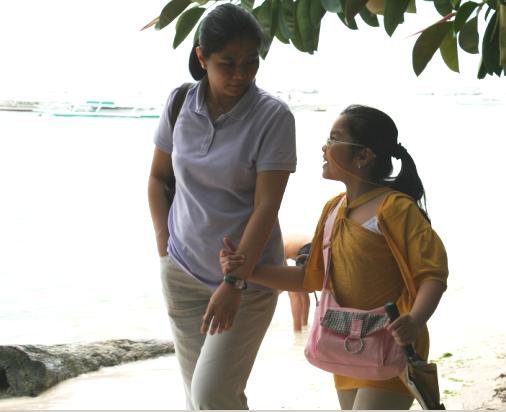 She still didn't tell me when I eventually reached my teen years and started preparing for college. My mom typically pushed me to get good grades in school, but the pressure was tenfold by the time entrance exam season rolled around. She enrolled me in one of the best review centers along Katipunan and bought mountains of practice books. At some point, she started waking me up at 4 a.m. every day just so I could squeeze in extra study time before heading to class. 
Again, she would repeatedly tell me that I'd end up "thanking her later." My mental health got messy fast, but this time, I knew better than to cry in front of her. "She won't understand," I thought to myself while answering my eighth sample exam of the night. "She can't even tell me she loves me." 
Amidst my sleep deprivation and bubbling anxiety, my mom managed to get me alert and ready at 5 a.m. on every entrance exam day. As I ate breakfast, my older brother gave me last-minute tips and my father reminded me to take things easy. Meanwhile, my mother stayed quiet as usual. Without as much as a "good luck," she handed me a lunch box packed with all kinds of treats before I went to our car. My mother was so consistent that I could tell you what my baon was before I even opened the bag—fresh apples chopped into bite-sized slices, white rice with steamed chicken, mildly seasoned just the way I liked it, and a new pack of Curly Tops to help me survive the dreaded Math portion. 
ADVERTISEMENT - CONTINUE READING BELOW
I somehow managed to get into all of the universities I applied to except my dream school. A few days shy of Christmas, I found out that my name wasn't on the list of passers during my senior class' Christmas party. It honestly didn't bother me that much until my mom told me that I could have worked harder. I was so ashamed of myself. 
ALSO READ: 5 Pieces of Advice From My Mom That I'll Forever Cherish
Approaching my twenties years later, I finally hit my stride and started doing well in college. Aside from being the news editor of our school's official newspaper, I was writing for several local publications and preparing to graduate with honors. Even then—even when I finally reached her impossibly high standards—she didn't tell me she loved me. I didn't hear an "I'm proud of you," a "good job," or even a simple "congratulations." By that time, I'd already convinced myself that we're way past words now and it's far too late for any sort of affection or apology.
ADVERTISEMENT - CONTINUE READING BELOW
Since my mom never told me she loved me, I grew up believing that I didn't really know what love was. I spent most of my time in an all-girls school where love was openly expressed in public displays of affection and grand gestures. Although I had no one to talk to at home, I enjoyed care packages, extravagant promposals, and constant compliments from my circle of friends. 
To them, saying "I love you" was no biggie. I heard it several times every day—before a challenging exam, during a shared lunch period, and after an impromptu cram session at Starbucks. I heard it so often that it felt like God's way of making up for the verbal neglect I experienced during my childhood. Consequently, I valued the importance of speaking up and words naturally became my thing. I was the friend who proofread research papers, teared up at beautiful poetry, and penned handwritten letters for Christmas. 
ADVERTISEMENT - CONTINUE READING BELOW
Still, I never told my mom I loved her. 
I didn't tell her all those times she cried in secret after fights with my father. I didn't tell her when she prematurely gave birth to my younger brother at 43 years old, when we searched for the perfect prom dress for hours on end, when she did household chores until midnight after our househelp left without prior notice. Even when she got diagnosed with stage three cancer on a random morning, I still couldn't bring myself to say the words I myself longed to hear.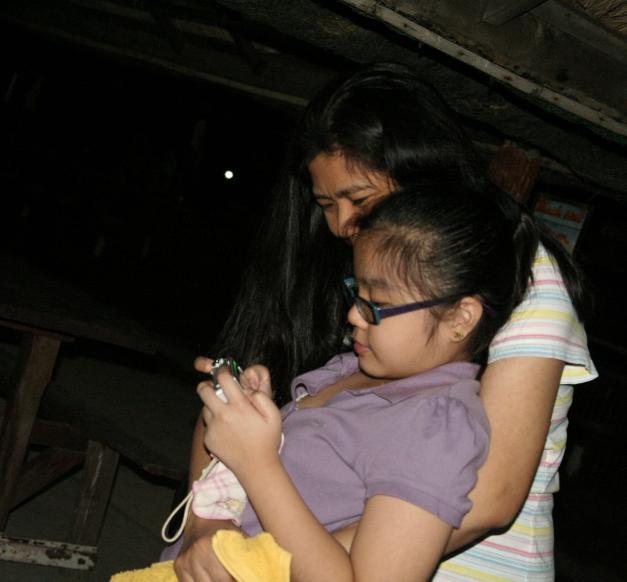 ADVERTISEMENT - CONTINUE READING BELOW
Now, I'm a working young adult at 22 years old and have finally reached the "later" that she would always refer to. Only in retrospect do I realize that I did grow up in a household full of love, just not the kind of love I was ready to understand. My mom loved me in small gestures that made the world of a difference, in everyday sacrifices that inconvenienced her for my favor. 
She moves her work calls and doctor's appointments just so our family driver can take me home after I finish event coverages late at night. She asks me to pick out a strawberry cake for her birthday because she knows it's my favorite. She writes meticulous meal plans and vegan grocery lists every week based on my picky eating preferences and unpredictable GERD diet. She pays for nearly all my expenses even though I already have a salary of my own, from my Spotify subscription to my condo's association dues. 
ADVERTISEMENT - CONTINUE READING BELOW
It would be an understatement to say that my mom provides me with all my needs. It isn't enough for her to simply meet my standards; she exceeds them consistently and expects nothing less of me as well. She strives for what's best for me because she loves me wholly, constantly, and unconditionally—forget sugar coated words and hasty promises.
My mom's love is brutal, painful, and far from perfect, but it has never, ever failed me. Her love is an endless well of comfort, strength, and wisdom that's only ever guilty of giving too much. It's the kind of love that three little words, and all the other words for that matter, couldn't possibly encapsulate. 
My mom has never told me she loved me, and yet I know that no one else in this world could possibly love me more. She doesn't need to say anything. I already heard her loud and clear. 
ADVERTISEMENT - CONTINUE READING BELOW
I love you too, Mama.