Features
What Are Your Thoughts On The Cybercrime Prevention Act?
We want to know what YOU think.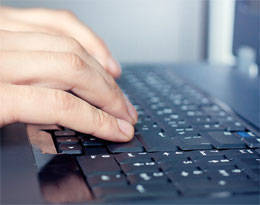 photo courtesy of sxc.hu
Signed by the President of the Republic of the Philippines along with the House of Representatives and the Senate, Republic Act No. 10175 or "An act defining cybercrime, providing for the prevention, investigation, suppression and the imposition of penalties therefor and for other purposes" has been enforced today, October 3, after its approval on September 12.
A lot of netizens have been expressing their outrage by changing their profile pictures to black, posting shaded status messages, and some even blacking out their websites as a sign of protest.
While there are provisions that make this law beneficial to us, some are questioning if there are provisions that threaten the Filipinos' right to freedom of speech.
We want to know. Have you read it? Do you agree that we need a Cybercrime Prevention Act? Let us know your thoughts in the comments below.
<>
Carlos Yulo, Filipino gymnastics superstar, comes from humble beginnings.
Knowing how to operate a vehicle is a good ~adulting~ skill to have.
Tom Riddle's diary not included.
They even beat this generation's music legends Taylor Swift and Ed Sheeran!
"You both acknowledge that growing individually doesn't mean growing apart."
Wait... she has a sister?!
Even the optional plastic bags in supermarkets.
"She's like my sister," Jacob shares.
Not too keen on blinding your prof with a very extra highlight? This Claudia Sulewski-approved trick might help.
GLG holds various workshops for the different aspects of comic making, like writing, storyboarding, drawing, coloring, and paneling.
Merry Christmas, K-drama fans!
The official opening of the 2019 SEA Games was graced by none other than Filipino Olympian gold medalists we used to read about in grade school textbooks!