Features
What Are Your Thoughts On The Cybercrime Prevention Act?
We want to know what YOU think.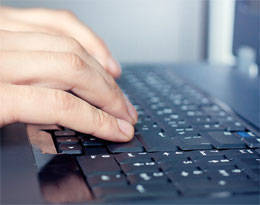 photo courtesy of sxc.hu
Signed by the President of the Republic of the Philippines along with the House of Representatives and the Senate, Republic Act No. 10175 or "An act defining cybercrime, providing for the prevention, investigation, suppression and the imposition of penalties therefor and for other purposes" has been enforced today, October 3, after its approval on September 12.
A lot of netizens have been expressing their outrage by changing their profile pictures to black, posting shaded status messages, and some even blacking out their websites as a sign of protest.
While there are provisions that make this law beneficial to us, some are questioning if there are provisions that threaten the Filipinos' right to freedom of speech.
We want to know. Have you read it? Do you agree that we need a Cybercrime Prevention Act? Let us know your thoughts in the comments below.
<>
All you need is coffee, hot water, and milk sugar is optional!
What's your best and worst trait as a friend?
Stock your freezer with your all-time Jollibee favorites!
Make the most out of your time in self-quarantine!
It's okay to take it slow.
Are you ready to elect the next Philippine president?
A lot of them are apps we haven't heard of before.
We're sure you've seen portraits on your feed.