We won't attempt to answer the Mad Hatter's famous question, "Why is a raven like a writing desk?" because we really don't know. But we do know this: Alice in Wonderland can be the most fitting theme inspiration for a quirky debutante.
Mimic Alice's adventure down the rabbit hole by incorporating fanciful details—like tea sets, clocks, and playing cards—into your debut. You may even add deliberately clashing elements to capture the kookiness of the book and movie. For more fun, your menu can also be Wonderland-inspired. Serve sumptuous cakes and bottled drinks, and don't forget to mark them with "Eat me" and "Drink me" labels.
Let our moodboard below help you plan a party that celebrates your eccentric personality.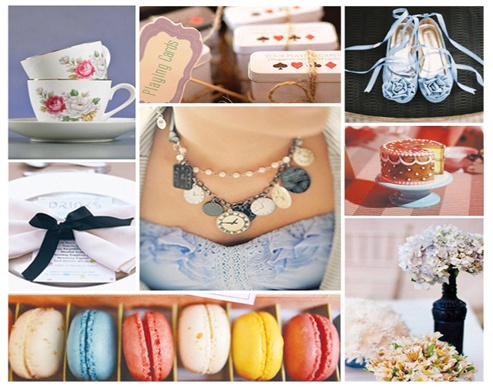 ADVERTISEMENT - CONTINUE READING BELOW