Features
We're Looking For Candymag.com Correspondents!
The search for the third batch of Candymag.com Correspondents is on! Will you be one of the lucky hopefuls? :)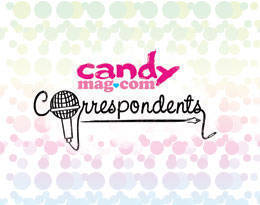 We can't believe that we're on Year 3 of our search for Candymag.com Correspondents! The past 2 years have been amazing and we can't wait to meet the next batch of girls (and boys?) who will join our team.
This year, we've decided to change up the rules a little. Read the list below and accomplish everything if you want to be a Correspondent. We promise it's super easy and if you love everything about being a teen, we're pretty sure you're a shoe-in for this fun job.
First, we want to know why you want to be a Candymag.com Correspondent. Being a Correspondent means you get to meet celebs, go to VIP events, and you have the privilege of representing Candymag.com. BUT it's not all fun and games. It also means meeting deadlines, doing legwork, and everything that comes with working for a teen website. Tell us why you're the perfect candidate in 300 words or less so we know if you're the one we're looking for.
Our new section, Candy Buzz, is a springboard for would-be contributors. We want to know if you've got the eye for what's hot and what's happening. Post two items that will blow our minds (in a good way, of course) and we'll consider you!
Once you've got your essay and links, please send these to us through e-mail with a photo of yourself (make sure it's clear and not more than 400kb!). Please put the subject: CANDYMAG.COM CORRESPONDENTS 2012
Easy, right? What are you waiting for? We can't wait to read your entries!
ADVERTISEMENT - CONTINUE READING BELOW
CONTINUE READING BELOW
Recommended Videos
P.S.
You have to be 15-19 years old to be part of the team! :)
Deadline is on April 20, 2012 so make sure you send in your requirements by then!
The university was the first school to apply for the limited face-to-face classes in the country.
Why anyone would say something THIS HORRIBLE is beyond me.
Jeanette opened up about her experience as a young actress in Hollywood.
Screenshot your fave for future reference.
They will no longer consider the proposal after objections on social media.
Fare difference still applies.
Students from 21 different countries also participated.
From fashion designers to models
March isn't off to a great start for K-pop fans.
This meaningful and now-viral song has quite the story!
From The Candy Bulletin Community