1 Overreacting to an argument with your mom (ie, tearing up her embroidery work) is so unnecessary. It's easier to talk things out with a human mom than have to settle the score with a literal Mama Bear.
—Merida, Brave

2 One day, your annoying little sister is going to save your butt from a doomed, icy, cold, solitary life. Be nice to her already and save the drama for another day.
—Elsa, Frozen

3 Look up at the night sky every so often. You'll find magic there.
—Rapunzel, Tangled

4 Pretty boys who snag you with a love-at-first-sight vibe are worth the heartache. They'll lead you to someone who's worthy of your awesomeness.
—Anna, Frozen

5 It pays to be good to your furry friends. Have courage and be kind... after all, it takes a courageous and kind girl to befriend rats.
—Cinderella
ADVERTISEMENT - CONTINUE READING BELOW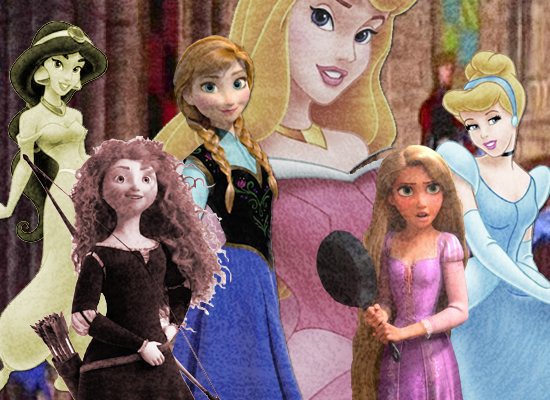 6 Excessive vanity will be the end of you. Love your reflection—just don't looove your reflection.
—Snow White

7 She may be ancient, but your grandma's got a lot of wisdom in her. Listen.
—Pocahontas

8 When doing arts and crafts, like experimenting on a spinning wheel, take care at all times. Wear a thimble, if possible.
—Sleeping Beauty

9 It's worth it to step out of your princess comfort zone from time to time. Street rats can teach you a thing or two about the world.
—Jasmine, Aladdin

10 You can win any battle just as long as you're smart enough to figure out a strategy.
—Mulan

READ MORE:
Dream Casting: Disney's Live Action Beauty and the Beast
Anna Kendrick Sings Like Your Fave Disney Princesses and She Sounds Great!
Princess Lessons 101: How To Be a Princess According To Cinderella
Who's your favorite Disney princess and what important life lesson have you learned from her? Leave a comment or tweet us @candymagdotcom to join in on the conversation!