Features
Verses by Sue Shih
10 poems that will make you feel ~feelings~ tonight.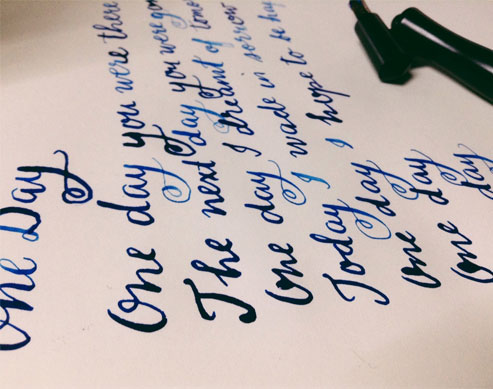 The Bridge
To talk to her, you talk through me.
But you see only her and see through me.
Do you even look at me?
Do you even see me?
If you only knew
I see only you.
I see no one but you.
--
One Day
One day you were there
The next day you were gone
One day I dreamt of tomorrow
Today I wade in sorrow
One day I hope to be happy again
One day
One day
--
Bus Ride
Every morning
I see you on the ride to school
You sit there on your own
So alone, yet so cool.
I wish I could sit next to you
And talk about the books you read
What music do you listen to?
What do you like? What do you need?
What is it you see out there
When you stare out your window?
What is it you think about?
Will I ever know?
--
Frenemies
You paint your lips red
And tell me to make mine black
You wear tight dresses
And choose one for me like a sack.
You say we're best friends
But I need to watch my back.
ADVERTISEMENT - CONTINUE READING BELOW
--
Cotton Candy
Cotton candy
So sweet
But fleeting
One minute there
The next one gone
Dissolved in air.
Like your promises of love
Puffed and airy
Pretend, not real
Like an elf or a fairy.
Quite scary.
--
Boy Next Door
You used to pull my pigtails
And call me awful names
You'd run away and hide
So I couldn't join your games.
But now we're all grown up
And my insides turn to mush
Whenever I run into you
My pulse quickens, my cheeks flush.
Will you ever think of me
The way you would a beau?
Have you noticed I'm not the little girl
That child you used to know?
--
Junior Bridesmaid
I watch you walk down the aisle
My big sister in a gown of white
Your face lit up by love and joy
Such a beautiful, radiant sight
The man you love adores you
You are truly meant to be
Someday I too hope to meet The One
And be the bride I dream to be.
ADVERTISEMENT - CONTINUE READING BELOW
--
Family
At the end of the day
There will always be family
When your heart has been shattered into a million pieces
They will be there to pick up the shards
And ask no questions
But hold you while you sob
Till eventually you stop shaking
Breathe in the silence
And slowly heal till you are whole again.
--
Cold Eyes
You used to have eyes of fire
Smoldering embers
That bore into my soul
Oh, how I remember.
But the light has dimmed
Your eyes are cold
The excitement has waned
Our story is now old.
How I wish we could start things over
Rekindle the flame
And stop pointing fingers
Over who is to blame.
--
Hello
Hello
I just met you
You just met me
But it feels like I've known you before
At some other time
In some other space
I know you
You know me
This was meant to be
Hello
#TalaNation on a different level!
Showing vulnerability doesn't make you less independent.
I was young, supposedly halfway through my first college degree, working several side hustles to pay the bills with zero savings.
You don't have to splurge a lot on an expensive model for its high-quality camera to get started with vlogging.
Straight from Lana Condor and Noah Centineo, no biggie!
Just like in your darkest times, your college friends were there with you during the best days of your life.
Pasig City government aims to allow more scholars to have free tuition and higher incentives.
The last remaining speakers of a dying language wanted help to preserve their heritage.
The Big Bad Wold Book Sale is back for its third year!
Unti-unti ka na ngang nakaka-move on, nagkakapera ka pa.
As much as it sucks, pining over them won't do you any good.
There's a different mindset for every spot.