In life, we're made to believe that one of the indicators of success is when we get employed by top-tier corporations. Sure, it looks good on the resume, and there are other benefits to it, too. But there are also other non-traditional career paths that's just as fulfilling and validating.
Darla Mae is a magna cum laude who graduated with a degree in Development Communication from University of the Philippines Los Baños. After graduating in 2018, Darla worked for the Department of Science and Technology for two years. While her academic achievements and credentials could easily land her a stable job in a good company, Darla chose to leave the 9-to-5 life to freelance instead.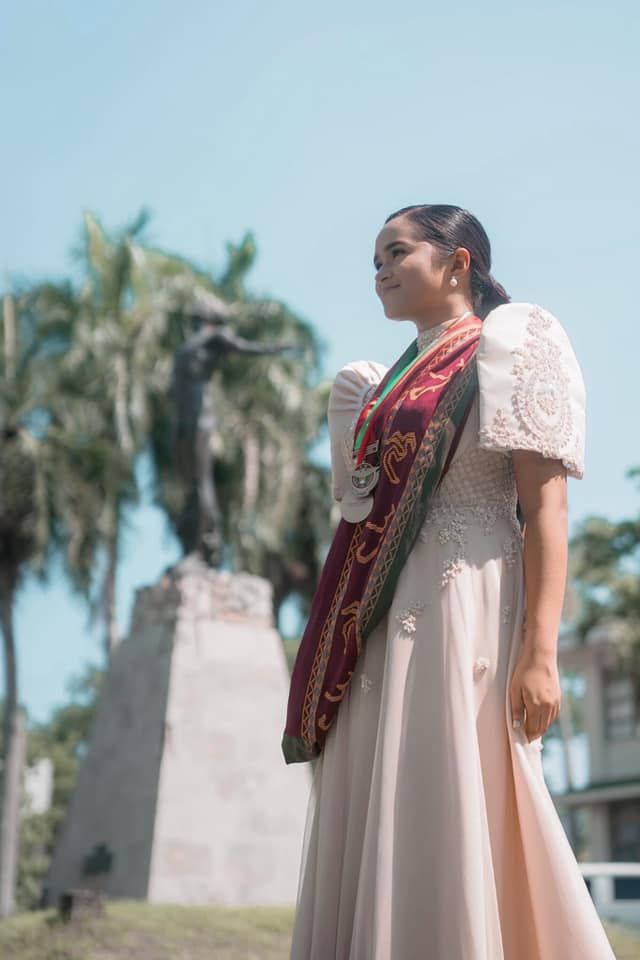 ADVERTISEMENT - CONTINUE READING BELOW
Now, Darla wears many hats as a social media manager, brand strategist, and coach, and she isn't looking back. In a now-viral Facebook post, Darla opened up about the nature of freelancing, and how some people have judged her for settling for the unconventional career path despite having the supposed advantage Latin honors can give you when job hunting.
Magna cum laude pero freelancer lang?
"Sayang naman course at talent mo."
"Magaling ka naman, eh. Mag-apply ka lang sa mga kumpanya."
"Mas maganda future mo sa dati mong work."
"Maghanap ka na lang ng matinong trabaho."
"Di naman yan stable, mahirap dyan."
And the never-ending list of questions... asking WHY we (seemingly) chose not to REACH our DREAMS. Hay nako
Pero ano ba talaga ang isang "freelancer"?
Freelancer is also a type of job. Yun nga lang, you're considered as self-employed plus you have the freedom to decide how you'll deliver your services.
ADVERTISEMENT - CONTINUE READING BELOW
Pwedeng hourly rate, project based, etc.
Pwedeng freelance writer, freelance graphic artist, freelance SEO expert, freelance funnel builder, website developer, consultant, and all the jobs you can think of.
But what I realized is...
This seems to be different because schools trained us to be employees rather than being entrepreneurs.
Natatandaan mo ba dati, sabi sa atin, "Mag-aral ka nang mabuti para makapasok ka sa magandang kumpanya"
Pero syempre, depende pa rin sa'yo yan.
Most of us want to be in an office, while others prefer to work in their own terms.
Of course, choosing to do freelance also requires hard work. Not because you're earning dollars means it's a get-rich-quick scheme. Lahat naman pinaghihirapan.
But... Can we just normalize letting people do their thing? If they succeed, let's celebrate with them. If they don't (yet), then let's cheer for them.
Let's stop being judgmental.
ADVERTISEMENT - CONTINUE READING BELOW
It's not your life to live.
We work quietly but have lots of wins everyday. ?? Ikaw, anong kwentong freelance mo?
PS. My family is very supportive. ???? Posted this to motivate and inspire.
Candy reached out to Darla to ask about her experience with freelancing, and here's what we learned:
The 9-to-5 life is not for everyone, and that's okay.
Some people thrive in a corporate setting, while others do better when they have a little more freedom to explore their options independently. "When I was in my 9-to-5 job, I struggled not being able to show skills and passion to work, doing repetitive jobs which became boring," Darla tells Candy. "I then began to realize the need to look for work that can fulfill my passion and dreams. When I started being a freelancer, I no longer find Mondays dreading anymore, now it is more than exciting!
"I finally achieved 'work-life balance,' with the freedom to choose what, when, and where to work. And this also saves you a lot of time from commuting! I remember leaving my house at 5 a.m. just to get to the office at 8 a.m., leave the office at 5 p.m. and arrive home at 8 p.m. With this career, I am now able to spend more time with my family, and wake up whenever I want to."
ADVERTISEMENT - CONTINUE READING BELOW
At the same time, freelancing isn't for all.
It sounds like a dream to become your own boss and be able to have full control of your daily schedule. But the harsh reality is that, freelancing is also not exactly for everyone. "We have different preferences when it comes to work, if you don't like feeling isolated or juggling multiple clients, it might be not fit for you," says Darla. "But for those who can't let go of their daytime jobs, they can still do freelance work to generate extra income."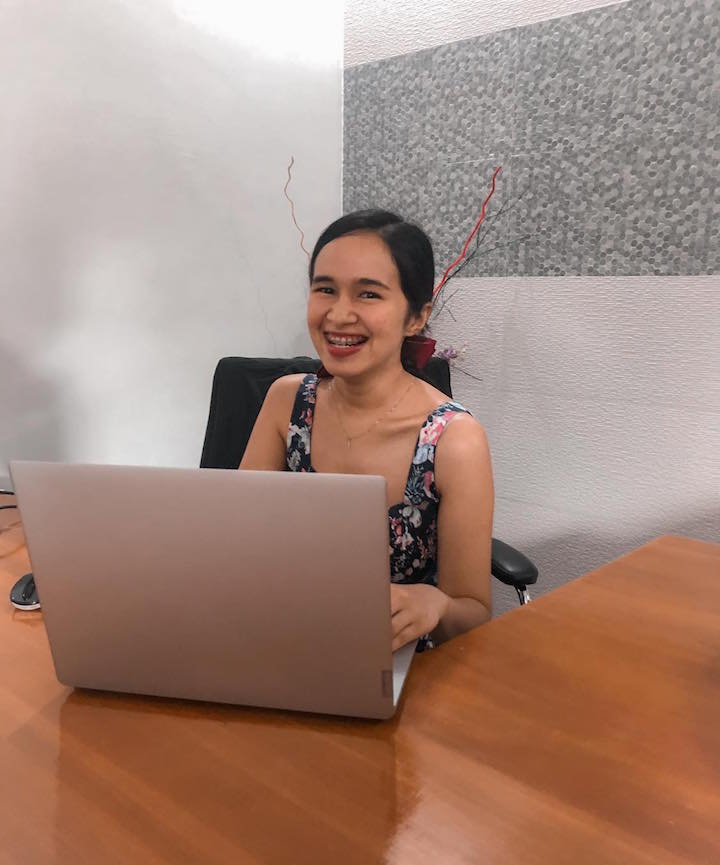 ADVERTISEMENT - CONTINUE READING BELOW
You have to really put in the work to generate income.
"Many people say that doing freelance work gives you inconsistent work and cash flow," says Darla. "But if you consistently show up and produce remarkable results, clients will be the one to come to you. I also realized when many businesses shut down during the pandemic, that people's jobs are not permanent, but one thing is for sure: YOUR SKILLS ARE."
Ultimately, it's about choosing which setup would help you grow.
While there are many perks to freelancing, Darla advises that it still needs careful assessment and consideration of various factors and reasons. Just because you have more time on your hands doesn't necessarily mean you won't be putting in the hard work. "For students, it might be better for you to try freelancing part-time so that you will know if this would work for you. But, I'm telling you, freelancing is fun!"
ADVERTISEMENT - CONTINUE READING BELOW
In the end, it's not about what people might say about your career path, it's about what you think will help you reach your career goals. Darla shares, "The most important thing you should remember is DOING what you are PASSIONATE ABOUT. Don't think of what other people may say. Always strive for what you think will help you grow and happy."
***
#WATCHCANDY: Subscribe to Candy Magazine on YouTube and follow @candymagdotcom on Tiktok for guides to college life and beyond.