Features
Here's What One UP Student Has to Say on UP's GE Reform
#StrengthenGeneralEducation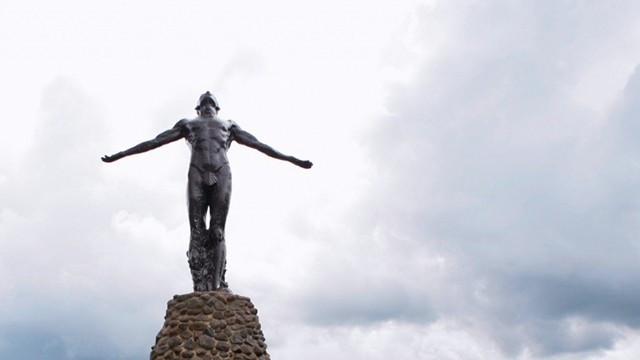 IMAGE UP System | twitter.com/upsystem
Campaign season in UP is one most colorful, and the university council elections are a big deal. Imagine choosing and voting for the people whom you think will represent you and your beliefs for the next academic year and the years ahead, and these people running have big shoes to fill. 
During this season, candidates are hounded with questions regarding important issues both inside and out of the university. One of the many issues right now is the General Education (GE) Reform. Aside from taking the majors per course, students are also required to take general electives, such as Philippine History, Philosophy, and various other courses in the scientific, arts, and social science fields. Now that the University Council voted for the GE Reform proposal during the UP Diliman General Education Conference last March 20, 2017, a minimum of 21 units of GEs, from the original 45, will be required for students to take starting 2018.
ADVERTISEMENT - CONTINUE READING BELOW
>
The GE Reform program has received much criticism in the past few years, and up until the present, students and professors alike continue to express their strong opposition towards it.
I am currently a third year student in the university, and I've taken most of my 45 units of general electives already. As a student, I can attest to the advantages of taking this amount of GE courses in college.
The 45-unit general education program seeks to promote holistic development, nationalism, and critical thinking. It's an avenue to relearn, and maybe even unlearn, the things first  taught to us.
It is claimed that the K-12 program makes some of the GE units dispensable, but I, and many others, think otherwise.
The League of College Councils, composed of the local college councils of UP Diliman, conducted a study that resulted with 92.3% of students opposing the reduction of units. And though there is merit in wanting to better equip students in their specialized fields, this shouldn't be done at the expense of general education. Why not improve the quality of education in the college and in the country instead? And yes, it is a difficult task, this one, and the 45-unit GE program was never perfect, but it is a space for students and professors to think beyond the stereotypes of society and to share their thoughts and advocacies, under the university's liberal orientation, to the world.
ADVERTISEMENT - CONTINUE READING BELOW
There are several more issues regarding the GE Reform that I have not discussed here. But at the end of the day, the Iskolar ng Bayan believes, at least I hope that many of us believe, that the 45-unit GE program I and many others enjoyed is crucial in the development of the students.
These students are the future of the Philippines, and equipping them with further interdisciplinary knowledge and quality education will aid them better in straying from personal gain while developing a strong sense of nationalism to serve the country and its people.
UP student or not, do you think students will benefit from fewer general education subjects? 
Looking to sport the long-haired look?
It's actually not an either-or situation.
Here's a list of amazing, albeit fictional, personalities from another world that inspire us to be our authentic selves.
I will have to say that it is by far one the best decisions I have made in my whole life.
Isa is part of Candy Rookies 2020, a group of influential and aspirational college students handpicked to represent #GenerationCandy in the year to come.
It's the best time to pick up a new hobby and put those notebooks to use.
We can't handle this breakup!
For days when you need an instant outfit inspo that's still campus-appropriate.
It could very well be one of the world's largest volcanoes.
From consistently badmouthing another friend behind their backs to making snide comments sneakily disguised as compliments, here's how to deal with a tricky friendship.
From sisig to bulalo, the North has a lot to offer.