The student-athlete life isn't an easy one. Juggling grueling, dual schedules of sports and studies is a demanding task, and while many university athletes are scholars, they're not often called to the scholarly life.
There are, however, a few select student athletes who mastered both balls and books alike. These student athletes even managed to graduate with distinction — leaving university not just with a diploma in tow, but with Latin honors, as well.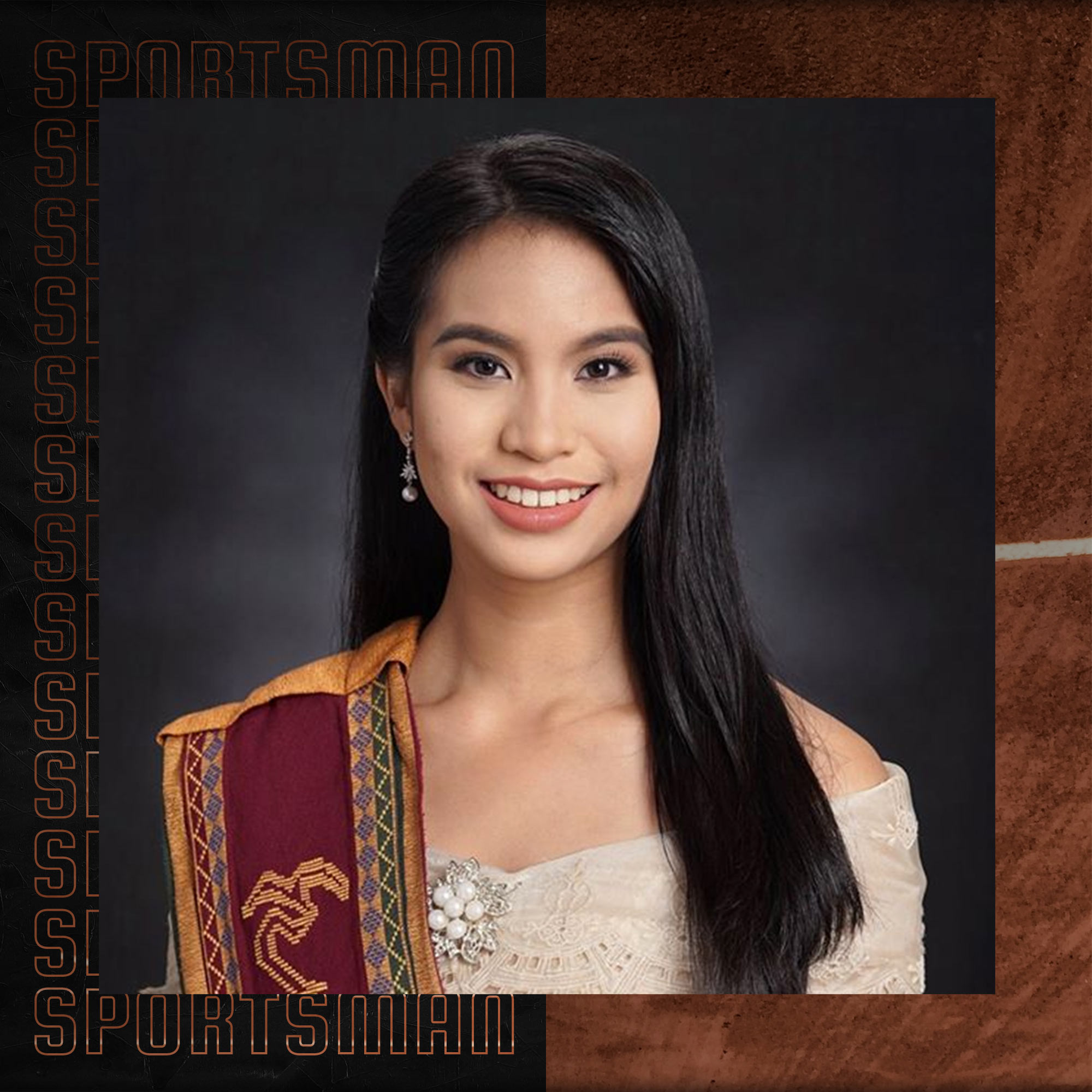 ADVERTISEMENT - CONTINUE READING BELOW
Jamie Lim
In 2019, Jamie Lim — yes, the daughter of Samboy "Skywalker" Lim — graduated summa cum laude. In Math. Let that sink in for a moment.
In an interview with Spin.ph, Lim said academics was actually her priority all throughout her student years. 
When she graduated, she returned to the sport she loved, karate, and tried to get back in shape in time for the December Southeast Asian Games. The last-minute training paid off: She ruled the women's +61 kg kumite category. 
A summa cum laude and a SEA Games gold medal? 2019 was really Jamie Lim's year.
Carolyn Tan-Chi
Quinito Henson mused that Carolyn Tan-Chi had possibly made history when this Ateneo Lady Eagle graduated summa cum laude back in 2006.
"It's not often a varsity athlete graduates with honors," said the sports commentator in an article in the Philippine Star.
This basketball player finished her studies with a degree in psychology. She later entered medical school, getting both a degree in medicine and business administration. Tan-Chi is also a gospel singer and a homeschooling advocate.
Johan Aguilar
Getting into De La Salle on a swimming scholarship, Johan Aguilar didn't choose the easy way out. He decided to double major in Applied Economics and Applied Corporate Management — training in the very early morning, heading to class during the day, training again, and then devoting his nights to his books, as he told Rappler's Naveen Ganglani. 
His hard work paid off. He graduated magna cum laude from the university, and was also a three-time UAAP swimming MVP.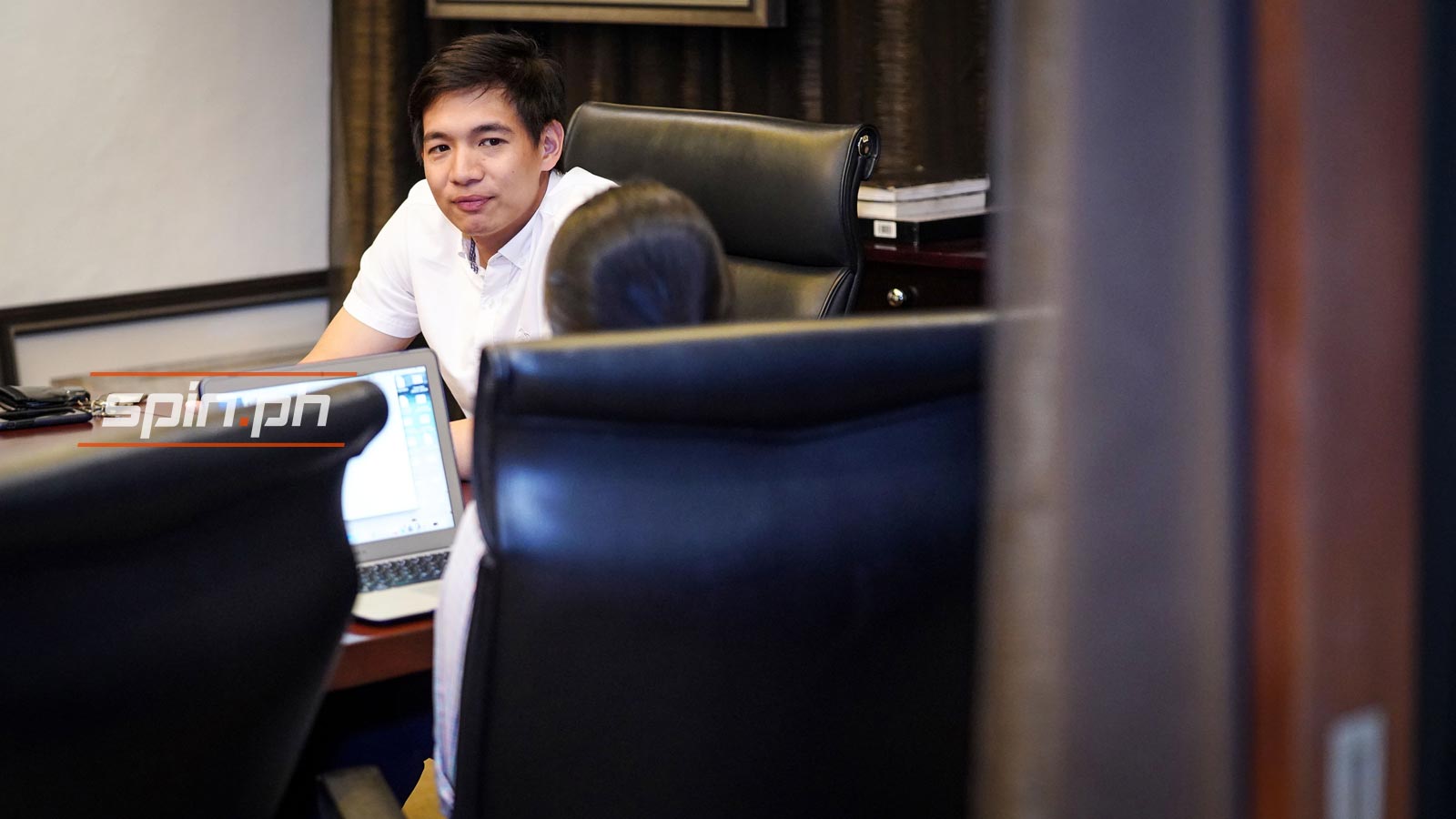 ADVERTISEMENT - CONTINUE READING BELOW
Chris Tiu
The list of degrees Chris Tiu has under his belt is mind-boggling. In 2008, he graduated from Ateneo with a double degree in two of the toughest courses in the school: management engineering and applied mathematics (major in mathematical finance). If those weren't enough, he also had a minor in Chinese studies.
Oh, and he also graduated cum laude.
In his final year with the Blue Eagles, the team ended a six-year dry spell and brought home the UAAP championship. 
After graduation, he still pursued basketball, captaining the national team and getting drafted by Rain or Shine. Tiu finally hung up his jersey last year.
Kathy Bersola
Not content with graduating summa cum laude in 2017 with a degree in sports science, Kathy neither gave up her books nor her volleyball as she went straight to med school while making waves in the PVL.
Up to now, we have no idea how she does it.
ADVERTISEMENT - CONTINUE READING BELOW
"Halos every week may exams," she told Spin.ph last year. 
Her secret? "Sipag lang talaga tapos dedication. Neither kasi can't suffer. Like you can't give 50-50 lang, kailangan 100-100 talaga so 200 percent akong nagwo-work ngayon."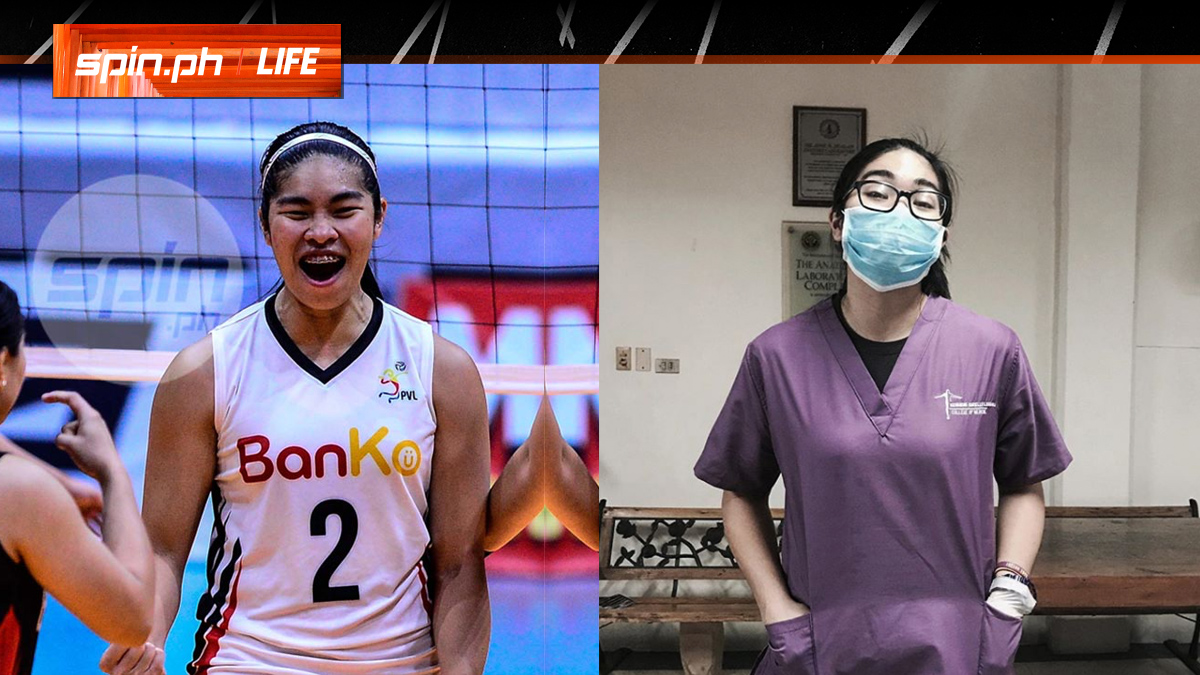 Today, she forms a formidable quintet with Jam Ferrer, Nicole Tiamzon, Dzi Gervacio, and Sue Roces in the BanKo Perlas Spikers.
ADVERTISEMENT - CONTINUE READING BELOW
JR Gallarza
While being a workhorse for the UP Fighting Maroons, JR Gallarza also graduated from the state university with Magna Cum Laude honors. His degree? Education.
For this achievement, Spin.ph feted him as the Sportsman Who Excelled Academically in our annual Sportsman of the Year awards back in 2016. 
In his acceptance speech, Gallarza said, "Thank you, University of the Philippines, for my four-and-a-half-years of life." 
After graduation, Gallarza did not pursue basketball. Instead, he moved to Canada.
This year, during the pandemic, he gave back to his home university, writing on Facebook that he's willing to sponsor the tuition fees of several student-athletes. After all, he knows exactly how that feels.
Mickey Ingles
As a winger for the Ateneo Blue Booters, Mickey Ingles led his team to an unprecedented three-peat in the UAAP's football arena from 2004 to 2006. In 2006, he was awarded the UAAP's Athlete-Scholar of the Year. 
ADVERTISEMENT - CONTINUE READING BELOW
He stayed active in football even as he entered further studies as well as law school, playing in the Shanghai International Football League and the homegrown UFL. He went on to achieve something very few, if any, professional athletes have ever done: top the bar exams in 2012.  
As a lawyer, he now advises athletes and organizations as a pioneer in the growing field of sports law. He's also the author of an upcoming fantasy novel from Summit Books.
Jett Manuel
While part of the UP Maroons, Manuel pursued a degree in Civil Engineering. He graduated with cum laude honors, while distinguishing himself enough as one of the standouts in a team that had languished in the UAAP.
After graduation, Manuel took on two dragons at once: studying for the Engineering board while preparing for the PBA draft. He split his time between training and studies, but as the licensure exam approached, "any available time in the day, if I wasn't eating, training or sleeping, I'd be studying maybe around 8 to 10 hours a day," he told Spin.ph in an interview.
ADVERTISEMENT - CONTINUE READING BELOW
He passed the exam, and possibly became the only PBA player to be a licensed engineer.
He was selected 12th in the 2017 PBA draft, but elected early on in 2019 to leave Barangay Ginebra to focus on his engineering career.
Janelle Mae Frayna
The country's first female chess grandmaster is also a genius off the board. 
She may have taken five years instead of the usual four to graduate with a degree in BS Psychology from Far Eastern University, but that was because she took a year off to focus on her sport. Frayna graduated in 2017 with summa cum laude honors.
In her valedictory address, she quoted fellow chess grandmaster Gary Kasparov, "Don't you know that hard work is a talent?"
BONUS: Isaac Go
We would be remiss if we didn't mention Isaac Go, who helped the Ateneo Blue Eagles secure a three-peat while studying for a degree in Management of Applied Chemistry. He finished college with a ring and two consecutive first honors. His grade point average upon graduation was 3.7, or just 0.3 points short of Ateneo's perfect 4.0.
ADVERTISEMENT - CONTINUE READING BELOW
He graduated June 2019, and then a few months later, was part of the squad that ruled UAAP Season 82 as he plunged straight into his masterals. 
"It's always about sacrifice and understanding what you really do. Balance everything and understand that you have to listen to your body," he told SPIN Life.
His studies continue, even as he was snapped up by Columbian Dyip as PBA's overall number one draft pick.