Features
To The Person Who Left Me Hanging
We all have that one person, the person that leaves without reason and forgets to close the door. Here's to them and all the words we couldn't bear to say.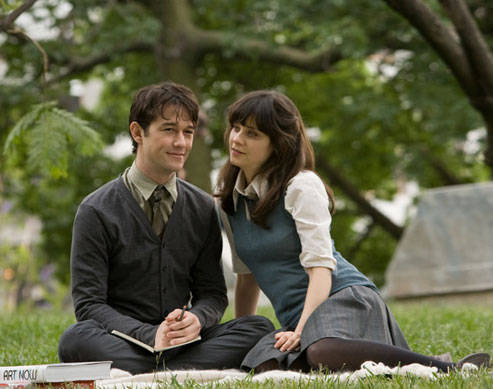 PHOTO Fox Searchlight
It gets easier. It goes away.
They said.
I want it back. We can try again.
I said.
It's not something that could be fixed.
You said.
It's like every day I had fallen harder and I could tell by your smile that you knew. You lulled me into a false sense of security—the security of thinking you felt the same. I know I should have been more careful, but you should have been less selfish. Yes, things may have gotten hard but if you just tried to fix it then maybe we wouldn't be where we are now. We could have started over if we had just tried. But instead you chose to decide on your own; the decision to see what you wanted to see which meant seeing that it wasn't enough for you.
Looking back, it still stings a little. I remember everything. The way you whisper, telling me that I was different, sent shivers down my spine every time. The way you would give me that reassuring smile and how I felt that that was enough. The way I thought this was going somewhere and how you knew it wasn't.
I still think about you more than I would actually care to admit. I still hear your voice inside my head, singing along to the very first song we had called ours. I'm not much for remembering, but I still remember that loud thump the door made when you chose to walk out of the debris of "us." And sometimes, I wish I walked right out with you.
Got your own story to share? We want to read your words! Shoot us an email at candymagazine @gmail.com and we just might publish your story!
\\\\\\\\\\\\\\\\\\\\\\\\\\\\\\\\\\\\\\\\\\\\\\\\\\\\\\\\\\\\\\\\\\
Get the latest updates from candy!
subscribe to our newsletter!
////////////////////////////////////////////////////////////////
Skip a makeup step with these beauty goodies!
Take pretty notes and study effectively with these tips!
Wait for a love like this. A love that is good to you, for you.
Are you up for this challenge?
Can't wait to see the actual gowns!
The up-and-coming musicians and childhood friends talk about their music, creative process, and why it's important to be woke.
Because when it comes to a great lip game, there's really no need to splurge!
A different language sheds new light on everyday terms.