Features
To The Person I Gave Up On
When do you decide that it's time to move on?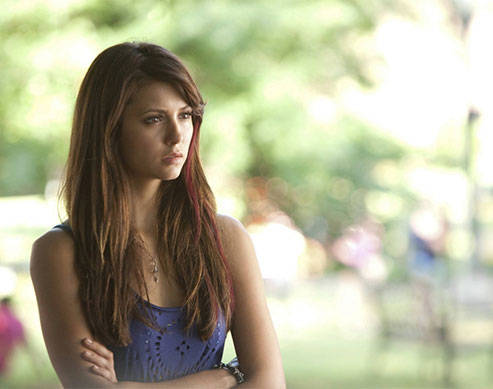 WORDS Hannah Garcia, PHOTO The CW
"We met at the wrong time. That's what I keep telling myself anyway. Maybe one day years from now, we'll meet in a coffee shop in a far away city somewhere and we could give it another shot," said something I saw on my Tumblr dashboard a few months ago.
The first time I read those words, I thought of you. And how things ended between the two of us. And how our relationship will never be the same. And how you'll never feel the same way about me. And how things would have turned out if I didn't do what I did and if you didn't let me do what I did.
Memories of us rushed to my mind. I felt an ache in my chest. Why would my heart hurt when I've already moved on? I don't know, but it did. Why would I feel sad and full of regret when I was the one who wanted to end what we had in the first place? I don't know, but I did. Why would I miss you? I don't know, but I did. I missed you.
ADVERTISEMENT - CONTINUE READING BELOW
Of course, the academic load I had for the second semester was enough to keep me busy and distracted. I had too much to do so I stopped thinking about you. I found myself moving on again. I was happy. I was back to my normal life, which was mostly family, friends, school work, church, and a few happy crushes. I was sure that I didn't miss you. Okay, I did miss you, but, I miss all of our high school classmates, so I guess it's safe to say that I missed you in a non-romantic way. My head was back in the game. I mean, the chances of us seeing each other again were slim to none, anyway, and with the requirements for each class, I was very sure I wouldn't get caught up in the "Gosh, I miss him I wish we were still together" emotions I once had.
ADVERTISEMENT - CONTINUE READING BELOW
CONTINUE READING BELOW
Recommended Videos
Boy, was I wrong. You were there last night in one of the events I waited for. You were there. I thought my friends were just teasing me when they said you were coming. I thought you weren't really going to come because you had final exams. But you were there. In the flesh. And words cannot describe how much I wanted to hug you, bury my face on your neck, and take you to a place where the two of us can talk. Like really talk, because the last time we did was during the start of this year, and reality check, this year is ending in a few more days.
But what happened again? Yes, that's right. We ignored each other. I felt like a fool. It was embarrassing. And I kept asking myself how we ended up this way. It's like we were with our friends, but we were divided into two—the people you were talking to, and the people I was talking to. I felt pathetic and helpless. At least the night ended with us saying two words to each other: "hi" and "bye."
ADVERTISEMENT - CONTINUE READING BELOW
I regret not talking to you last night. Then again, I always regret not talking to you. And I get jealous of the girls you talk to. I guess this is what I get for hurting you in the past? A little too hard to bear, but I'll take it. As long as you're happy.
Got your own story to share? We want to read your words! Shoot us an email at candymagazine @gmail.com and we just might publish your story!
Donny converted the family basement into his own "man cave."
You'd have to be wide awake at 3 a.m. to show up for class.
Want to become a doctor? This might help you decide.
Curious about what they were like as UP students?
Usual floods will soon be a thing of the past.
Loisa's house garnered mixed opinions from netizens.
'Jowa, jowa, jowa.' --Teddie
And the role of Good Boy goes to...
They were once Green Archers.
South Korea's revised law will give pop culture artists a chance to delay their military service.
From The Candy Bulletin Community