Features
To The Love That Burned The Brightest
Here's to you and what we had; the kind of love that put the stars and sun to shame.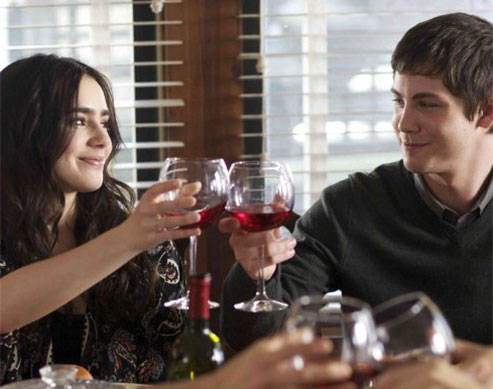 PHOTO Informant Media
You saw this as an opportunity to relish what love really is—or what love appears to be. And I saw this as an escape route, one that could help me forget about the past that we're all desperately trying to run away from. In spite of all of that, it felt real. We felt real. What we had felt so real that I knew I could never give it up. You tied knots around my heart that not even the strongest tug could undo. You made it nearly impossible not to fall for you.
That sideways smirk when we'd talk. Hook.
That tight squeeze on my shoulder. Line.
That hug that makes everything bad in the world go away. Sinker.
I can only remember that it hurt. It hurt when you'd forget. It hurt when you stopped trying. It hurt how you'd easily go. But most of all, it pained me the most when I just couldn't say no.
ADVERTISEMENT - CONTINUE READING BELOW
I guess it was easier to blame timing and the universe than admit you stopped trying. Phone calls grew shorter, text messages became late replies, and date night became an obligation instead of something that we'd look forward to all week. Nothing is quite as painful as realizing that you've been giving more than what you should have because then you would have to come to terms with the fact that he never gave much at all.
CONTINUE READING BELOW
Recommended Videos
I wanted the night-to-dawn phone calls back. I wanted the quick replies once more. I wanted date night to mean something to you again. I wanted the good to outweigh the bad. I wanted it to work. I wanted you to want all those things too. I just wanted to have things the way they once were but I can't make you want something you clearly don't.
From the moment you hooked, lined, and sunk me, you had me. You had me then and you could have had me now. I guess it was my fault for thinking all we needed were ourselves and love. We forgot that we needed hard work, patience, and consistency in the mix too. The thing about a love like ours is that we're too caught up in making the flame burn brighter and brighter that we forget that flames just leave us with ashes.
ADVERTISEMENT - CONTINUE READING BELOW
Got your own story to share? We want to read your words! Shoot us an email at candymagazine @gmail.com and we just might publish your story!
They take their jobs as YouTubers very seriously.
In this week's #CaughtOnCandy, we're putting the spotlight on this TikTok star.
This sandal is the perfect combination of comfort and style.
She also works with big brands like Lazada and SM.
Ever wondered what kind of relationship advice you'd get from Nadine if she was your friend?
Landfall likely Sunday to Monday.
They used to train together in South Korea.
Meet May Myat Noe, the model who caught the envy of PSJ fangirls.
Here's what to watch on Netflix while we patiently wait for "Crazy Rich Asians 2."
In case you can't help but admire the clean and customizable aesthetic of iOS 14.
From The Candy Bulletin Community