Features
To The Last Person Who Got Under My Skin
I'm not quite sure if it's love.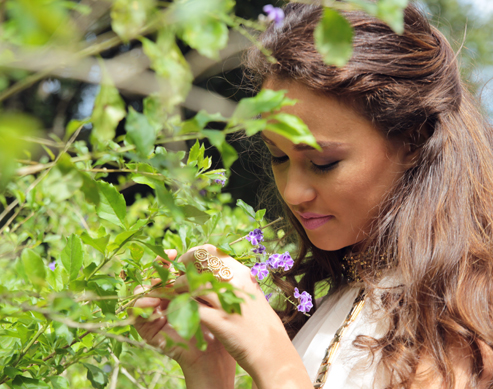 eunoia (n.) beautiful thinking; a well mind
nirvana (n.) a state of not caring at all
sophrosyne (n.) a sound mind due to prudence and awareness of one's true self, resulting in genuine happiness
To the last person who got under my skin,
I haven't felt like this for months now. I haven't felt so happy and relieved.
It hit me, after watching Silver Linings Playbook, that your mind conquers your body. It programs your system to a goal or an intention and you'll do everything and anything for it.
Yet it doesn't banish the chances of bumping into occurrences you have always tried to avoid, occurrences that you cannot avoid eternally.
I haven't felt like this for months now. I haven't felt so happy and relieved. What do they call this? Bliss, maybe? Here's how it feels. It feels as light as a feather. It's like I'm floating. The light has never been this bright and the walls were never as white. The little plant on the corner of the kitchen is perfectly positioned.
ADVERTISEMENT - CONTINUE READING BELOW
My smile is now involuntary.
Although I might have been miserable for the past days, I have come to think that what had happened was meant to be. Not that we were supposed to end up in a wedding but you were meant to teach me something. I am not entirely sure what it is but here is what I learned: you will think that something is really what it appears to be but truth is, it's not. It's something bigger than the immediate inference. It's something truer than your impulse. There's this one moment when you stop whatever you're doing and your accounts hit you. Your eyes widen and you unconsciously smile. Then, there is a glint of joy different from all the others, and that anvil in your chest turns to dust.
CONTINUE READING BELOW
Recommended Videos
I am back on track. I can finally function well.
Thank you for letting me know that I can still feel. Thank you for a snippet of a fairytale. You'd always say "forever." Our affection is not forever. Forever is the entire existence of what you have labeled as "us."
ADVERTISEMENT - CONTINUE READING BELOW
Maybe you were right when you said I wasn't really in love with you and that I was just in love with the idea of you. You don't exactly know what it is until one magical moment. But I felt what I felt and I meant what I spoke to you.
Don't get me wrong, I do not feel tearful while I write down all of these pieces of you. I do feel a sting, but I am not sad. What I am feeling right now is some kind of eunoia, nirvana, or sophrosyne. It's all positive thinking and authentic and typical. I am grateful that at one point of my living, someone brought into concrete existence all the fictions and motion pictures I have encountered. I will never forget the way you made me feel and the way I felt for you even though I'm not quite sure if it is love.
ADVERTISEMENT - CONTINUE READING BELOW
Love,
Valerie G. Durias, 16 years old
She had to fly back to Japan during GCQ.
You can apply to join, or nominate someone you think needs one.
Only 10% of the world population are lefties.
He's practically like Mike Ross (minus all the fraud and deception).
The project was organized in Oriental Mindoro.
Online classes aren't easy at all.
That right about crushes our Joey King and Taylor Zakhar Perez dating dreams.
Try this hack and find the right toner for you.
Sadya or just a pure mistake?
Is law school something you want to pursue?
From The Candy Bulletin Community