Features
To the Girl Who Thinks Everything is Working Against Her Favor
A letter from Janella Salvador.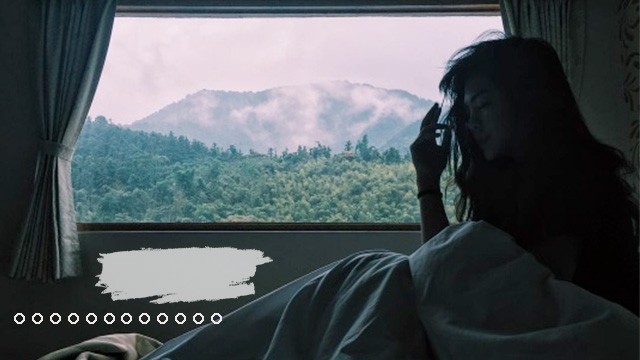 IMAGE Janella Salvador | instagram.com/superjanella
There are times when no matter how hard you try, nothing is ever going as planned and it really feels like the universe conspired to give you (and only you) a terrible, horrible, no good, very bad day...or month...or year. It kind of makes you question whatever evil deed you have done to deserve such bad luck. But guess what? You are not the only one who feels this way. And more importantly, know that it gets better. Take it from Janella Salvador who went (and still probably does go) through situations like this. Below is her wonderful message of encouragement for some of her Instagram followers who are going through the exact same thing.
ADVERTISEMENT - CONTINUE READING BELOW
"Tonight I would like to dedicate this to all of us who feel like no matter how hard we work, things just don't seem to fall into place. To those who know how it feels like to always try to think positive, but end up with disappointing results instead. To those who always ask, 'where did I go wrong?' and are too hard on themselves. To those who know what it's like to have their dreams crumpled by this judgmental world. I can go on and on, but I just want you all to know that I go through this, too. You have no idea. It really does screw you up.
But then I always remind myself of this: GOD HAS PLANS. He will never desert you.
Sometimes, you have to go through pain so when joy comes, you will learn its value.
We have to trust in His plans, because things don't always turn out the way we expect them to. So the next time something goes wrong, remember that the future has something even better in store for you. You just have to do everything you can possibly do, and leave the rest to him."
ADVERTISEMENT - CONTINUE READING BELOW
If you're desperate for a cut, YouTube is your best friend.
She recently sang it again during an Instagram Live with husband Taylor Goldsmith!
They also had a short jam session!
"I was genuinely afraid I would die, because that is what it felt like."
If you haven't already picked up on that.
It'll be just like the good, old days-except now, you can watch it any time, anywhere.
Molo has since posted his public apology online via Instagram stories.
Finally, something to look forward to.
This is just heartbreaking.
For "a different kind of positive," as designer Ram Silva puts it.
All you need is coffee, hot water, and milk sugar is optional!