Features
To the Girl He Left for Me
I'm thankful you were in his life.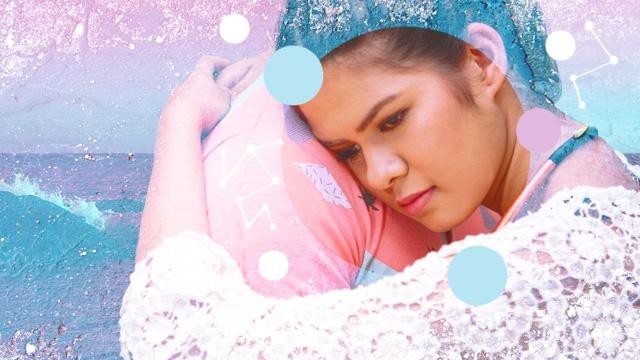 IMAGE Clare Magno
You and I couldn't be any more different from each other. From the way we dress to the way we talk, you could never find two people who were more unlike each other. One thing though that we both grudgingly have to admit, is that we do have one thing in common. One thing that we both wish we never had in common and that is the undeniable truth that we are both in love with the same guy, the same guy who has broken your heart and mended mine.
For the record, I never meant to fall in love with him. Nothing happened really intimate happened to us until he broke up with you. I even told myself no matter how attractive he was, I'd never destroy a relationship because I saw the way you guys looked at each other. You were the light in his life but somewhere along the way, the light that you brought started to dim. You guys were beginning to fall apart, growing into different people who wanted even more different things. There was no denying that there was still love between you two but it started becoming questionable if it was the right kind of love. And I found myself with him in those moments of these revelations he had about you two, without ever meaning to. It was like fate was always pushing the two of us together when it was most vital that we were. I became the person he turned to on all those lonely nights you weren't there, where all we did was talk and talk for hours. I had never had more meaningful or intellectual conversations, the way I did with him. Before I knew it, I was in love with him already but I chose not to do anything about it. Even if the butterflies in my stomach were raging and the fires of my heart burned relentlessly, I remained his friend who he'd talk to because as I said I did not want to be a home wrecker.
ADVERTISEMENT - CONTINUE READING BELOW
CONTINUE READING BELOW
Recommended Videos
The only thing I did not ever consider was him bulldozing the home you two created for yourselves and asking me to build a new one for the both of us. I was both shocked and confused when he told me he loved me and asked if I felt the same way. I never, in a million years, could fathom that someone as amazing as him could love me back, could destroy something he had so lovingly created out of love for me. He told me not to blame myself because I had done nothing wrong. So, I gave in to my heart's deepest and most kept desire. I thought to myself if this was something wrong, if this was something that was never meant to be then I would not have this feeling of utmost certainty that this was what was always meant to be. I just wish it didn't have to be this way for you but at the same time I'm thankful.
ADVERTISEMENT - CONTINUE READING BELOW
Maybe he needed to learn the wrong kind of love first before finally settling on the right one because he did love you. You were his first love and I would be a liar if I said I wasn't jealous of that. You have so much of him that I will never have but at the same time I'm grateful for that. I'm grateful that you loved him so much. I'm grateful that you made him smile on his darkest days and taught him how to pick out the perfect polo. I'm thankful that you took him on a journey I'm not sure I could have. Sometimes, I wish you both had never met so that this mess never existed but in the end I realized that things happen for a reason. For all I know, him and I would never have met if you hadn't entered his life.
ADVERTISEMENT - CONTINUE READING BELOW
Lastly, I want you to know I'm sorry for what happened between the two of you. You are genuinely a lovely person who didn't deserve the kind of pain him leaving you caused. I'm sorry that you had to lose your first love but I'm not sorry that he did leave you. In the end, it was the right thing to do and you both knew it. All I hope for now is that one day you're able to find someone who will be able to be everything that your first love could never be for you. I hope one day you find happiness again in the smile of someone who makes your heart beat faster than it ever has. You deserve that more than anyone I know.
The country might follow price increases in the US and other territories.
Aside from being the perfect anthem for broken hearts, the song is also gaining attention for its supposed backstory.
If you're thinking of leaving WhatsApp.
Most reported cases don't lead to prison sentences.
The Philippines is part of the list!
It's never too early to start being more concerned about finances.
From The Candy Bulletin Community