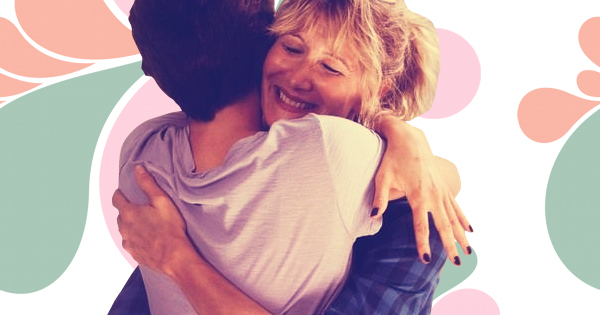 Looking back, there's really only one person who has been there for me throughout my life's entirety, and that's you, mom. It took me a long while to realize it—a lot of instances where I was humiliated and in denial—but you are just the perfect fit for the description. Through thick and thin, you were there. Truly, you are the best-est friend I could ever have.
The fact that I can call you at any time of the day is just one of the many things that makes you an amazing friend. I can talk to you incessantly about anything, knowing that you will hold no judgment against me. You accept me for who I am, and you mold me to be who I want to become. I can tell you my secrets without any hesitation, because I know that you will always listen; you will always offer the best advice. When I feel locked out of the world, you let me back in with just one embrace. You are my cheerleader and my motivation to keep pushing through the harsh realities of life.
ADVERTISEMENT - CONTINUE READING BELOW
We may disagree, we may have our misunderstandings, we have conflicts, just like in any other friendship. It annoys me to no end when we can't see eye to eye, when you insist that you are right and I am wrong. But for some reason, I can never stay mad at you for too long. Seeing you tear up is never a good sight for me. No matter the situation, we always seem to fall back into our pattern—we accept our differences and move on. A simple look is enough to communicate our apologies to each other, it's enough to say "let go".
ADVERTISEMENT - CONTINUE READING BELOW
You're the only one who can make me swallow my pride—whenever I'm too high up the ladder, you reach your arm out just to keep me grounded. Likewise, whenever I drag myself down, you unearth me to make me believe in myself again. When I feel misunderstood, you go out of your way just to give me the support that I need. You are my compass—with you by my side, I know I'll never get lost.
ADVERTISEMENT - CONTINUE READING BELOW
You are my first friend, and having you for that long a time in my life is something that is of immeasurable value. From nursing me inside your womb, to setting my hair for a dance recital, up until helping me mend through my first heartbreak—you've been there, and I have always been grateful for it. It's quite a long shot to repay every effort that you've made for my sake, but having you as my rock is what gives me hope that someday, I can compensate for the sacrifices you've given.
No place is too far for you, no road is too long. No altitude is too high, no wave is too strong. You will always be there, and I can always count on it. You are my mother. You are my best friend.
Got your own story to tell? Drop us an email at candymagazine @gmail.com! We'd love to hear what you have to say. If you're lucky, you just might get published in this space, too! Please indicate if you want to remain anonymous. We're also looking for artwork and illustrations to use with the stories, so please send some in if you want to be featured!
ADVERTISEMENT - CONTINUE READING BELOW