Features
Three Outlets That Speak Openly About Mental Health
Helpful, informative, and entertaining!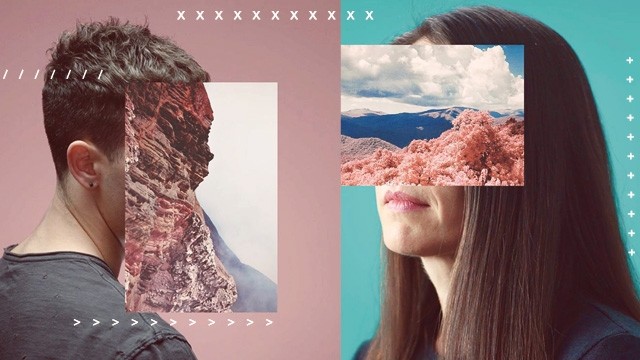 IMAGE Anxy | instagram.com/anxymag
According to the World Health Organization, about 350 million people of all ages around the globe suffer from depression. It's quite a huge number and yet there's still stigma when it comes to discussing mental health issues. Like being depressed is just kaartehan or being OC is just as simple as wanting to keep things organized. It's a serious matter that should be taken seriously and these outlets listed below help make people understand that by speaking openly about the issue as honest and as true to themselves as they can.
Anxy
anxymag.com
Not a self-help manual and most definitely not a therapist's scientific read, Anxy is a magazine with beautifully designed pages filled with equally beautiful essays, features, visual stories, and the like from people with anxiety, depression, and other mental health issues. It aims to speak openly about mental health and erase the shame anxys feel when talking about their condition, rather than correcting or fixing how their readers feel.  
ADVERTISEMENT - CONTINUE READING BELOW
The Shrinking Ninja
theshrinkingninja.wordpress.com
Not everyone has the courage to come out and say they have mental health issues, especially if you're a well-known writer and have a good number of followers, but Pam Pastor did just that. Not only did Pam, who's a writer and editor for the Philippine Daily Inquirer, author of two books, and a well-known blogger among many others, come out and share with her readers that she has clinical depression and anxiety disorder, she also put up a blog to talk about topics involving mental health and the many things that come with it (anxiety, medication, seeing a shrink, etc.), in the hopes of destigmatizing it. Here she shares the serious, fun, and funny stuff about living with depression and crushing it one post at a time.
Laura Lejeune
Laura Lejeune is a pink-haired YouTuber from the United Kingdom who devotes her channel to discussing topics like social anxiety, eating disorders, self-harm, self-care, recovery, and other mental health concerns. What's nice about her is she's honest with her viewers. She tells her stories and advice like she would tell it to a loved one. Whether you want to learn more about mental health issues or are looking for relatable personal stories, Laura's channel can definitely be of help.
ADVERTISEMENT - CONTINUE READING BELOW
Got more outlets to recommend to fellow Candy Girls? Feel free to share them in the comments section below!
We rounded up some simple reminders that might help you get through this hectic week.
PSA: They're all REALLY CUTE.
Note to self: You having a hard time does not equate to you being less smart.
"You suddenly or sometimes won't feel so smart anymore."
Constant cups of coffee, panic attacks before exams, eyebags for days, and tons of memes about stress. Sound familiar?
If it's something you've meticulously mulled over and thought long and hard about, then you're not marupok because of it.
Trade in your old iPhone for the iPhone 11!
As part of the #BreakTheStigma campaign, mental health experts and advocates say there is nothing wrong with asking for and needing help.
Carlie Hanson is definitely someone to watch for!
Because coffee is LIFE, no matter where you are.
Contrary to popular belief, it's rare for people to find the "perfect" first job!