Features
This is What it Feels Like to Graduate from College
Spoiler alert: may involve head bopping.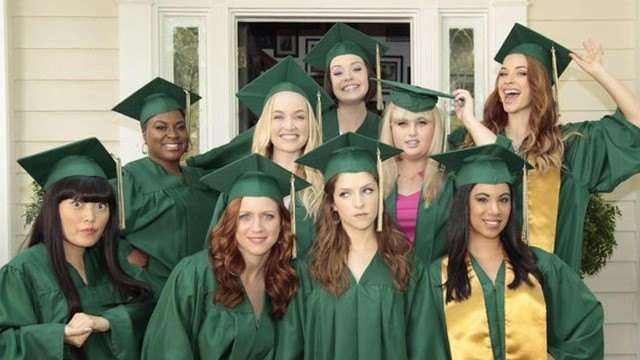 IMAGE Universal Pictures
Anyone who is (or has been) in college can attest that while it's hella fun, it's also no walk in the park. There are deadlines to meet, exams to ace, extracurricular activities to attend to, and so much more. Which is why, the moment you find out that you're graduating, you feel an overwhelming sense of pride, joy, and excitement all rolled into one. And these guys from De La Salle University's La Salle Dance Company-Street basically sum up what it feels like to *~finally~* finish the course! Watch the video uploaded by Martin Padilla below: 
"We've been dancing together since our freshman year in college, and we thought it would be fun to end it that way as well," says Martin. And dance (and entertain) they did! Could this be the beginning of many viral graduation videos to come?
How are you planning to celebrate your graduation?
\\\\\\\\\\\\\\\\\\\\\\\\\\\\\\\\\\\\\\\\\\\\\\\\\\\\\\\\\\\\\\\\\\
Get the latest updates from candy!
subscribe to our newsletter!
////////////////////////////////////////////////////////////////
You know you'll regret it.
You don't even have to leave the house!
From digital art to photography to mixed media, Filipino artists show that creativity is never lost in our people.
Skip a makeup step with these beauty goodies!
Take pretty notes and study effectively with these tips!
Wait for a love like this. A love that is good to you, for you.
Are you up for this challenge?
Can't wait to see the actual gowns!