Features
This Is What Happens When You Choose the Wrong Course in College
It's going to be a "fake it till you make it day" every day.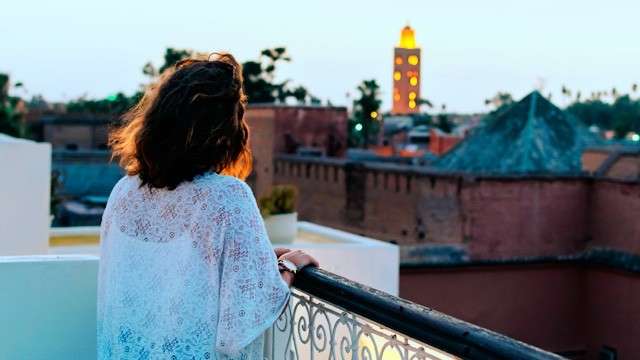 IMAGE Pexels
College is a game of survival every day. One wherein no character is permanent—not even yours; where there is no guaranteed power; where you face a different battlefield one room after another. It is downright tiring and consuming, but the drive to have that degree will keep you fighting no matter the cost. Lucky are those who are sustained by their determination to pursue the degree that will prepare them for the real world while allowing them to live their passion. They are the ones who are willing to get up every day and face the long day ahead with optimism radiating in their eyes.
Sadly, not everyone has this luxury. There are those who enter the wrong battlefield. Those who were meant to sing but are in closed doors, solving mathematical equations; those who were born to write but are collecting blood; those who belong to the stage but are in the field instead—it is the toughest for these people. The ones who choose the wrong course in college have it the worst, every day.
ADVERTISEMENT - CONTINUE READING BELOW
The thing is, you don't realize this fault in an instant. You're there, maybe in your first year or junior year, convinced that you got your life all together, until it hits you—your course is not the one for you. Once you realize this, you will be shaken to the core. You will endure a process that will either make you or break you, and only those strong enough will prevail.
First, your weariness will surge. You will get more tired day after day. Now that you have accepted the truth that you really don't like your course, studying will become a burden. Anything related to your course will make you worn-out, you can't even fathom the exhaustion from within. You're spent because you no longer find the value of what you're doing.
Second, it's going to be a "fake it till you make it day" every day. You push yourself to get out of bed, and you fake that smile for rest of the day because you know you can't crumble in public. You will wonder why you chose your course but you will try to comply and survive it. However, you're doing it all for the sake of your record or for your parents. Your efforts will be in vain because there is no heart to what you're doing. There is no intrinsic motivation so you're as good as empty inside.
ADVERTISEMENT - CONTINUE READING BELOW
Third, your performance will decrease promptly. You might be a consistent honor student but once you lose the essence to keep excelling, this will surely reflect in your grades. Your thoughts will be so crowded you might find yourself spacing out all the time, failing practical exams, committing consecutive absences in class, and more. Not having the innate inspiration to learn will drag you down.
Fourth, it's going to be one terrible ride of "what ifs." "What if I learned what I really wanted to do beforehand?" "What if I fought for the course I really wanted to take?" "What if I didn't succumb to the pressure caused by my loved ones?" "What if I placed my own happiness first?" You will rethink all your decisions and question every single time you missed to save you from being in this state of your life. You're going to drown in all the scenarios you create in your head, and no one can help you on this. Not even the most sensible and trusted people you have can empathize with you this time.
ADVERTISEMENT - CONTINUE READING BELOW
Fifth, the uncertainty of shifting courses will haunt you all the time. You've finally reached your peak, and you are now finally considering a resolve. You are now brave enough to chase your dreams and do what you actually want to do but there's a long list of things yet to be considered. There's the possibility of graduating late; the crisis of your future career path; the practical aspect of your decision; the take of your parents on this; the roles you have to sacrifice; the time, energy, and resources spent—these are only a few of the hurdles you have to face in order to make the soundest decision. There is no assurance that shifting courses is the right decision to make, which is why this will definitely consume you.
Lastly, your future will be greatly affected. If there's anything that's at stake big time, it's your future. Choosing the wrong course in college will ripple to your future. You might choose to endure and get that degree but when you get employed and still not like what you're doing, you will never be productive. You might regret all the chances you didn't take and blame all matters for your current state. You're not just suffering for the now, you might also end up suffering until the end.
ADVERTISEMENT - CONTINUE READING BELOW
Not being able to study the course you want to take is a dilemma one shouldn't undermine. There is nothing more heartbreaking than knowing you will never know how it feels like to wake up every day and be enthusiastic about getting out of bed, going to school, and learning something new about what you actually love.
When we were graduating high school students, we were relentlessly told of the horror college will bring. We received insights here and there, we felt like we were stuffed with too much information already, only to realize now, that one could give us all the advice to prepare for college, but none could ever warn us about the dreading terror choosing the wrong course would bring. We just suffer it.
Want to share your personal stories? Feel free to share them with us by leaving a comment below or tweeting @candymagdotcom!
How much should we rely on them to capture our personalities?
Guys, it wouldn't hurt to add a twist to your go-to look!
Shop with an advocacy in mind!
Is IF advisable for a college student's busy lifestyle?
"Planado na, booked na ang trips."
Share your routines, too!
The next Miss Universe Philippines is said to receive the biggest cash prize in the history of Philippine pageantry.
While there is still a long way to go, it's become so much easier to find like-minded people who share the same cause.
It's a game for those who love to play around and break the rules.
Truth is, you don't need to spend a lot to achieve the feed of your dreams or build your portfolio.
Now's your chance to give back.