Having cool, powerful, smart, strong, brilliant women to look up to as a young girl is awesome. But Mara Lecocq, founder and co-creator of Secret Code thinks it can get more awesome than that—by introducing young girls to the most powerful role model they'll ever meet: themselves!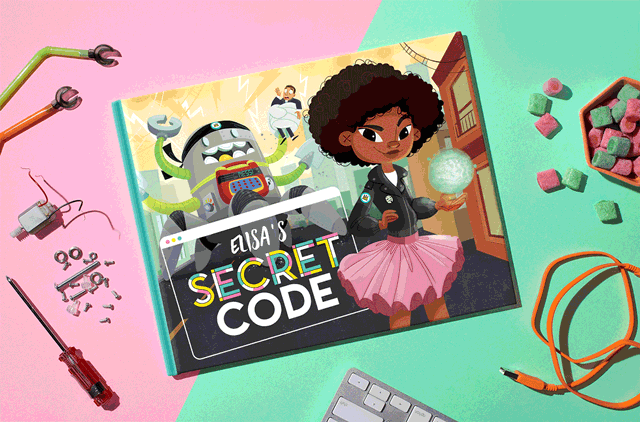 Mara and her team created a book, which parents can personalize to make their kids the tech hero (aka lead character) in the story. They can customize the name, hairstyle, and skin color of their child so when they read the book, they'll be inspired by who they see on the pages and understand that they can be whoever they want to be.
Watch the video below for a dose of empowerment.
Who are your role models? Does it include you?
ADVERTISEMENT - CONTINUE READING BELOW