Features
This Girl Said A Very Important Thing About Body-Shaming
"Girls: Wear whatever the hell you want."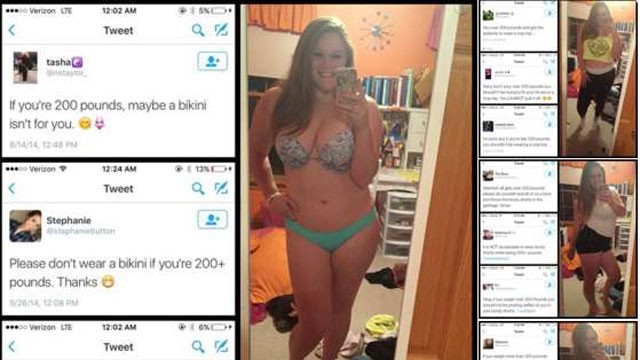 Twitter (@_spetty)
Everyone has an opinion. People comment on how you wear your hair, how much makeup you put on your face, and sometimes even what you wear. But this 20-year-old student from Ohio, put it so simply in one powerful statement.
Though the tweets were not directed at her, Sara Petty felt like she had to do something about it. Posting photos of herself in a bikini, in a crop top, in leggings, and short shorts, she tweeted: "Girls, wear whatever the hell you want."
ADVERTISEMENT - CONTINUE READING BELOW
And we agree. We love her message of empowerment and body positivity. Whatever your body type, wear whatever's comfortable you regardless of what everyone says. You're the only one who can decide what clothes you wear.
H/T: Huffpost Teen
The kind of wholesome content we all love to see.
Being away from each other teaches you to cherish every moment together even more.
Your Moon sign is all about your most intimate feelings, fears, and desires.
Gotta stay cool, fresh, and iwas pawis.
Remember the show Codename: Terrius when it was aired on ABS-CBN?
At 23, he is the youngest elected mayor in the country.
Rest in peace, Coach Aric.