You might've cried your eyes out to Soul or Coco, or sang along to Tangled and at the edge of your seat to Spider-Man: Into the Spider-Verse. Maybe sobbed to Kimi No Nawa as well.
In any case, making these animated films isn't a cakewalk—concept art, scripting, storyboarding, character design and movements, modeling, texturing, lighting, and voice-overs—these may only seem like steps on paper, but when executed, these steps take years. Pixar disclosed an animated film of theirs takes four to seven years to create. Spider-Man: Into the Spider-Verse was created in four years with 800 people working together. 
Animation isn't easy—it takes blood, sweat, tears, and complete dedication of time and effort to breathe life into this form of art. Hanns Scheewe, 19, did this, and A Love Letter from Space was born.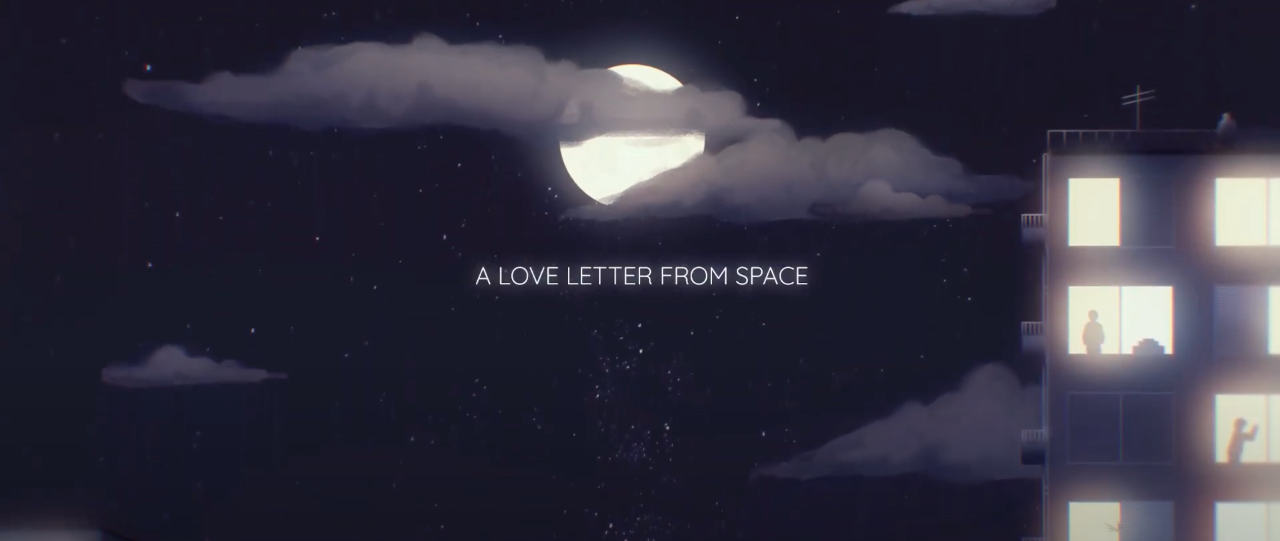 ADVERTISEMENT - CONTINUE READING BELOW
Only a freshman at the Ateneo de Manila University majoring in BFA Information Design, Hanns told CANDY that he's always been in love with making films, and he dreams of becoming a filmmaker in the future. In a time where connections are made digital and physical contact is diminished, however, Hanns and his friends couldn't shoot and produce the movies they planned over the summer. So, stuck in the four corners of his room, he turned to the idea of animating a film instead—for the first time. Like a true artist, he wanted to step out of his comfort zone and "learn the general workflow and process of animation." And look where trying new things got him!
A Love Letter from Space, Hanss shared, is told from the point of view of a character expressing their feelings to their significant other, and is centered on the reality of having to choose between them and a dream career—and how difficult making this choice is. Sounds like a real tear-jerker already.
ADVERTISEMENT - CONTINUE READING BELOW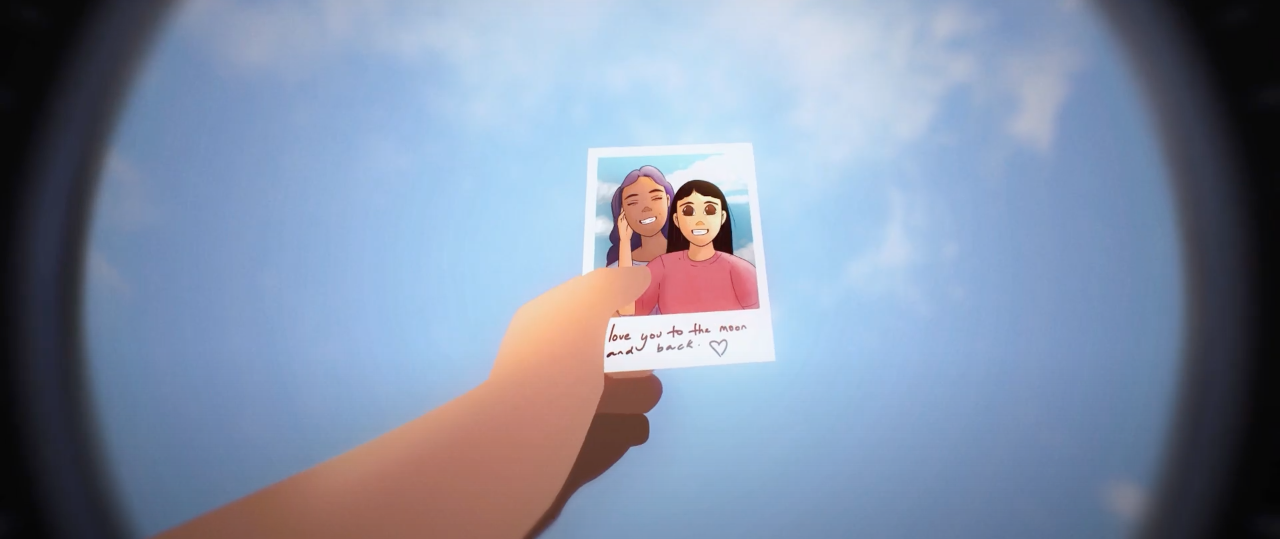 Hanns came up with the idea and wrote the script early in April, and was able to publish it publicly in November. It wasn't a smooth ride, though. Because of school and other personal commitments, there were several breaks in the process of making A Love Letter from Space. 
ADVERTISEMENT - CONTINUE READING BELOW
His process? He wrote the script first, and chose the perfect voice for his narration (fun fact: it's his Creative Writing professor, Ms. Chris Lacdao!). Next, he decided to work on his expertise—the backgrounds, using a mixture of techniques: blending vector art with digital painting and 3D rendering. Finally, he worked on the character animations—which he found the most difficult part—and added post-processing effects and sound designing. 
When asked what his inspiration was for the story and the graphic style, Hanns said, "I was mostly inspired by my limitations and comfort zones. This was my first animated film ever, so I wanted the pace to be relaxed and not contain any complex movements. This dictated the slow, almost sad, tone. I struggle with making backgrounds, but I really love making outer space scenes. My art in general has themes of space and stars incorporated into it, so I wanted to come up with a story that could include these."
ADVERTISEMENT - CONTINUE READING BELOW
Hanns told CANDY he initially wanted his film to be in 3D, but ultimately realized that it would be difficult with his inexperience in this form and his vision for the characters. So, he settled on taking a mixed approach: most of the backgrounds created in 2D, but some of the space scenes created in 3D. "I digitally painted some assets, and decided on using vector animation for the characters, since that was one of the animation techniques I had used previously," Hanns shared.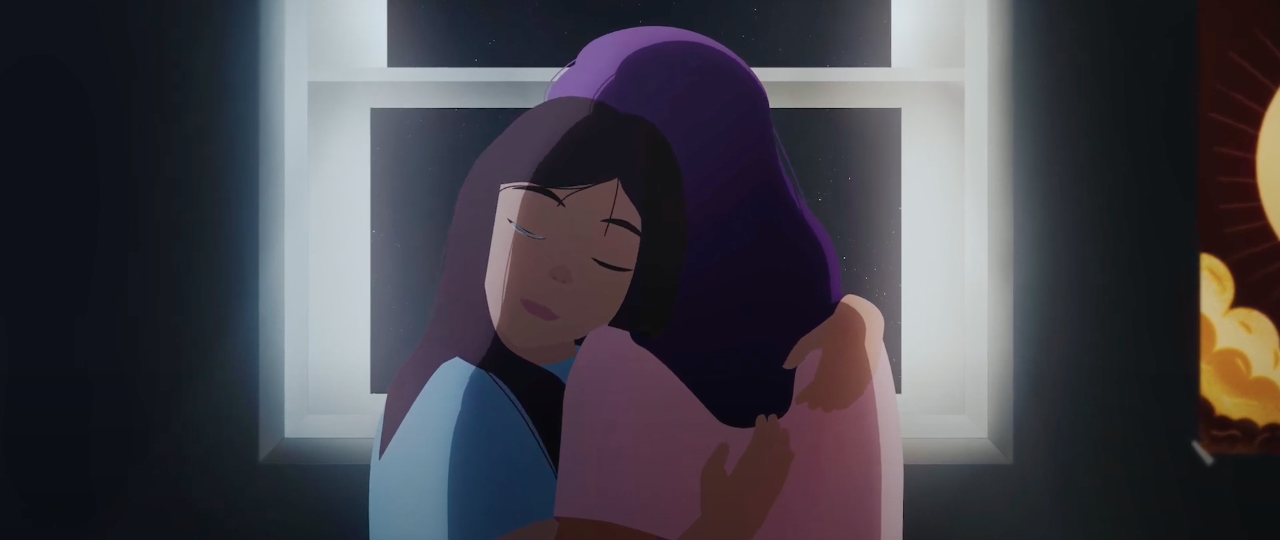 ADVERTISEMENT - CONTINUE READING BELOW
He's been making videos since he was in 7th grade—focused on visual effects at first. Two years later, he dabbled in motion graphics for school projects, and adapted these skills to some basic character animation. With A Love Letter from Space, Hanns was able to experiment with mixing frame by frame animation with vector animation. His experience with using multiple programs for years certainly helped, however, get this: all of what Hanns knows in animation is from watching YouTube tutorials!
But, as they say, you don't get it right the first time—art like animation requires practice and practice and practice. "I struggled so much," Hanns said. "I had to learn a lot of new things [since this was my first animated film]. It was really hard to keep myself motivated to finish this, especially with an ongoing internship and online class. I stopped this animation twice, but I'm glad I decided to pick it up a third time."
ADVERTISEMENT - CONTINUE READING BELOW
We are, too. In terms of the music, Hanns also shared that it was beyond his comfort zone, but that it was a joy to make. He had to listen nonstop to his favorite instrumental pieces and film scores, trying to learn how they structured the music. Hanns said, "It was also difficult to learn how to compose it by ear, since I had forgotten everything I learned from my piano lessons years ago."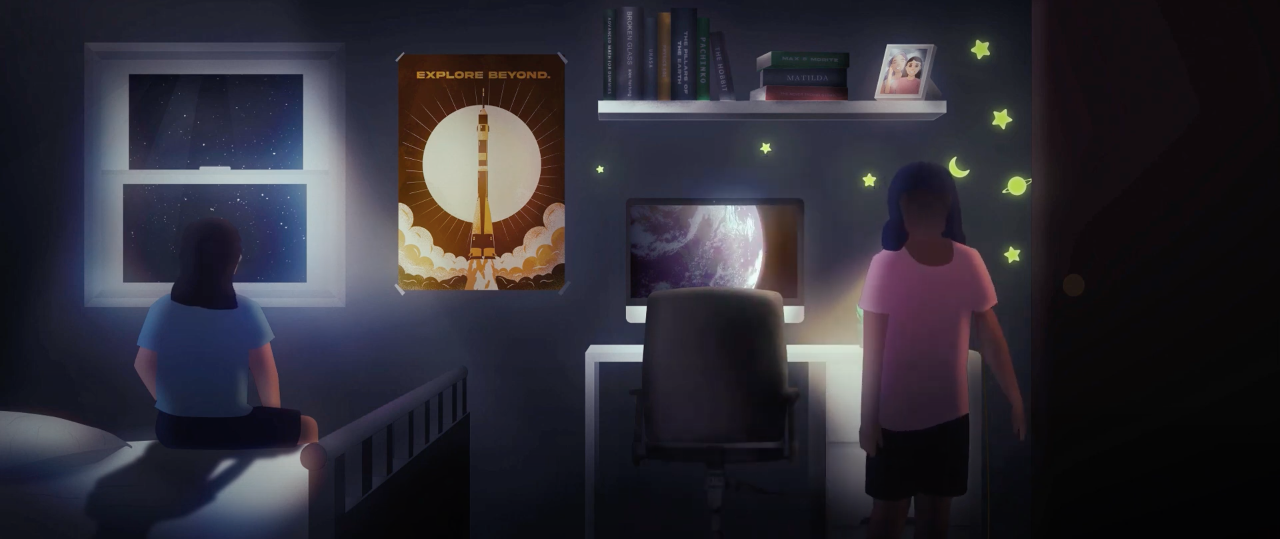 ADVERTISEMENT - CONTINUE READING BELOW
It's definitely amazing how much effort and time and dedication Hanns poured to this project, and it's definitely admirable that he found the confidence to share this with other people despite being "super nervous." The artist told CANDY that he usually gets "super scared" when posting any of his art, but that it was multiplied because he'd been working on this short film for a long time. "I was also really relieved, as I had finally finished it," Hanns added. And because it's a different feeling altogether when artists receive support from their loved ones on their creations: "I felt really touched when my friends messaged me about how they felt about the animation."
After the success of A Love Letter from Space, Hanns is currently working on his second animated short film, and he has a non-animated film planned for later in the year. Hanns also shared that aside from filmmaking, he enjoys making 3D art and photo manipulations.
ADVERTISEMENT - CONTINUE READING BELOW
See his art on his Instragram and Twitter, and watch Hanns's other short films on his YouTube channel. Watch A Love Letter from Space below.
***
#WATCHCANDY: Subscribe to Candy Magazine on YouTube and follow @candymagdotcom on Tiktok for guides to college life and beyond.