Features
Things To Remember When You And Your Best Friend Have Grown Apart
Because some people are meant to stay in your heart but not in your life.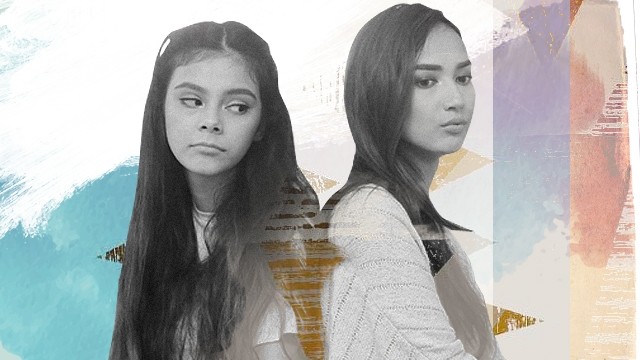 ART Trixie Ison
The idea of losing your best friend is frightening. It's something we'd never expect to happen in a million years. Didn't  we all make a pact with our best friends to be Best Friends 5ever? But sometimes, no matter how long you've known each other and how close you are to your best friend, things can change and a day will arrive when you come to the painful realization that you have indeed grown apart. If your relationship with your BFF has run its course, here are a few things to remember.
 No matter what happens, they will always ALWAYS care for you.
You and your best friend may now have a different set of friends or maybe you study in different schools and a lot of other things between you may have changed but know that the reality is that, and this is true for the both of you, you will always love and care for each other. You have a special place in their heart, and your best friend in yours. So if one day you find yourself longing for their familiar presence, know that you still have someone to run to. Because even if you have drifted apart, nothing and no one can change the bond you guys have formed throughout the years.
ADVERTISEMENT - CONTINUE READING BELOW
CONTINUE READING BELOW
Recommended Videos
If you still want your friendship to work, you'll do something to fix it.
First off, forget about pride and everything else because this is your best friend that we're talking about. She's the one you call at one in the morning when something's bothering you. She's the one who you promised to be the maid of honor in your wedding. She's the one you call when something amazing happens to you. She's the one who's been with you every step of the way, who has seen you when you were at your worst and at your best during this whole amazing journey called life. Are you willing to lose that person? Things might be hard at the beginning and feelings might get hurt but if the both of you are willing to reconcile and fix what has been broken, everything will be forgiven and your friendship will be rekindled. Tell her how you feel and listen to her side. Be honest and be open. It might take some time to bring back that close relationship but small efforts go a long way.
ADVERTISEMENT - CONTINUE READING BELOW
But if there's really nothing else you can do, then understanding and acceptance is key.
If things ended on a bad note and you are certain that whatever you had can't be brought back again, then learn to accept that your friendship has reached its end. There's no other way around it but to acknowledge that indeed, you guys have grown apart. The best thing you can do now is to focus your time and energy to your other friends and make sure that this time, your friendship will survive whatever life throws at you and hopefully, you guys can fulfill your promise to be best friends forever.
Memories stay forever.
Not every friendship is meant to last forever but the memories you have with your best friend can. Sometimes, people can only stay in your heart but not in your life. Cherish the moments you've spent with your best friend and always keep it close to you. Focus on the positive things, the learnings and the unforgettable memories that friendship brought you and always be grateful. You may have drifted apart and things may not be the same anymore between you two but remember that both of you shared something more important than anything else: friendship. It may have not lasted forever, but every moment spent with her is worth keeping.
ADVERTISEMENT - CONTINUE READING BELOW
Have you ever heard of the *Off-Facebook Activity* tool?
At The British School Manila, students use social media to foster a sense of belonging.
Here's a little throwback that will make your day!
The security issues detected "may have been actively exploited" by hackers.
"No matter how hard we tried to make it work, it wasn't meant to be."
Take your pick from this list of self-care apps and mood trackers.
It's happening in stores and online!
It isn't an easy feat even for the regular students like us.
In case you're curious about what kind of jobs are currently available in the market.
For when you're feeling adventurous.
You can spend Happy Hour watching the sunset!
From The Candy Bulletin Community