What makes performing art remarkable as an art form is that none of the performances is quite the same. However, as we all know, the pandemic has also prompted the entertainment industry to go online. If you're curious about how thespians managed to adapt through a remote setup, Eulysis Robles, a graduate of the Philippine Normal University (PNU), shares his experiences as a member of the university's student theater organization.
"I remember in our first year, there's this day when we need to register sa mga interest clubs and organizations sa university pero hindi ako makapunta. Then in-update na lang ako ng kaklase ko na i-register niya raw ako sa theater and sa isang org pero sa theater lang ako tumuloy. I was scheduled for an initial audition and tuloy tuloy na," Euly recalled.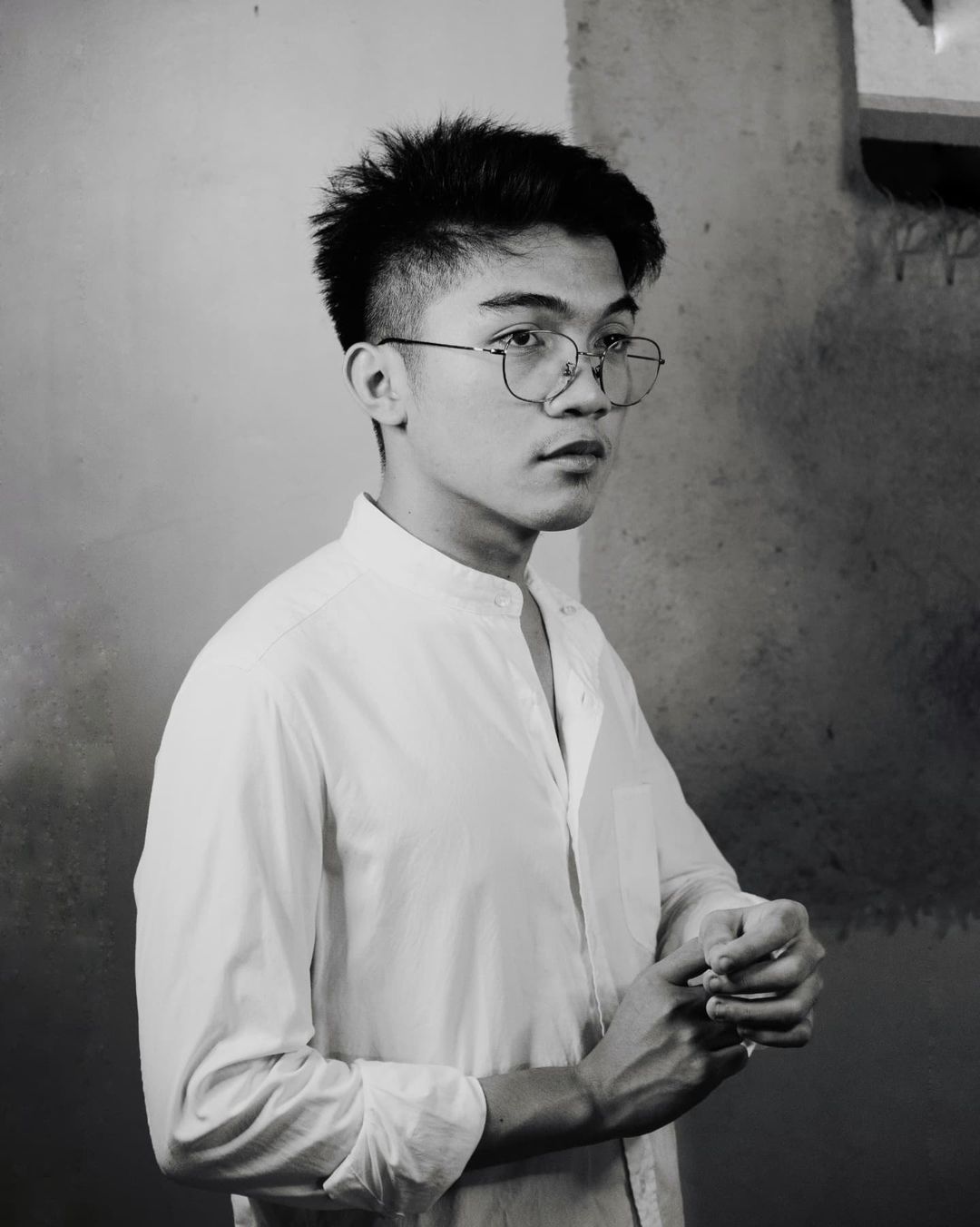 According to Euly, if it wasn't for his friend, he wouldn't go to the audition at all. "Sinabi ko sa sarili ko na kung hindi siya mag a-audition, hindi rin ako mag a-audition. Luckily, we both graduated as thespians and hindi ko ngayon ma-imagine ang college life ko na hindi ako sumali sa theater organization na 'yon," he said.
ADVERTISEMENT - CONTINUE READING BELOW
Defining a thespian
"If you look up 'thespian' in the online dictionary, its definition somehow undermines what we do. Based on my experience as a former member of a student theater org, para kang nag-double degree program, you really need to make time for it. It's no joke."
"We were also trained to be versatile. A lot of people have this assumption na theater ay acting acting lang pero hindi. Being involved in its process, I can say that it also molded me holistically. Yung portrayal lang yung nakikita sa stage pero there's a lot of stories to tell behind the performance," he added.
He also shared about one of his favorite shows and the actor he looks up to the most. "One of my favorite shows is 'Sindak 1941: Ang Filipinas sa Panahon ng Hapon.' I think that was the first time that I experienced watching a theater production live. Aside from it being a historical musical production, I learned a lot about how they worked with the set—the blockings and dimensions…"
"When it comes to actors, Sir Mon Confiado is really one of a kind. He immerses himself talaga sa character na pinu-portray niya. He studies the character really well, and he was successful in making each character iconic— that is every actor's dream to make. I learned a lot from his performances, especially on how to build or create the character from scratch," he said.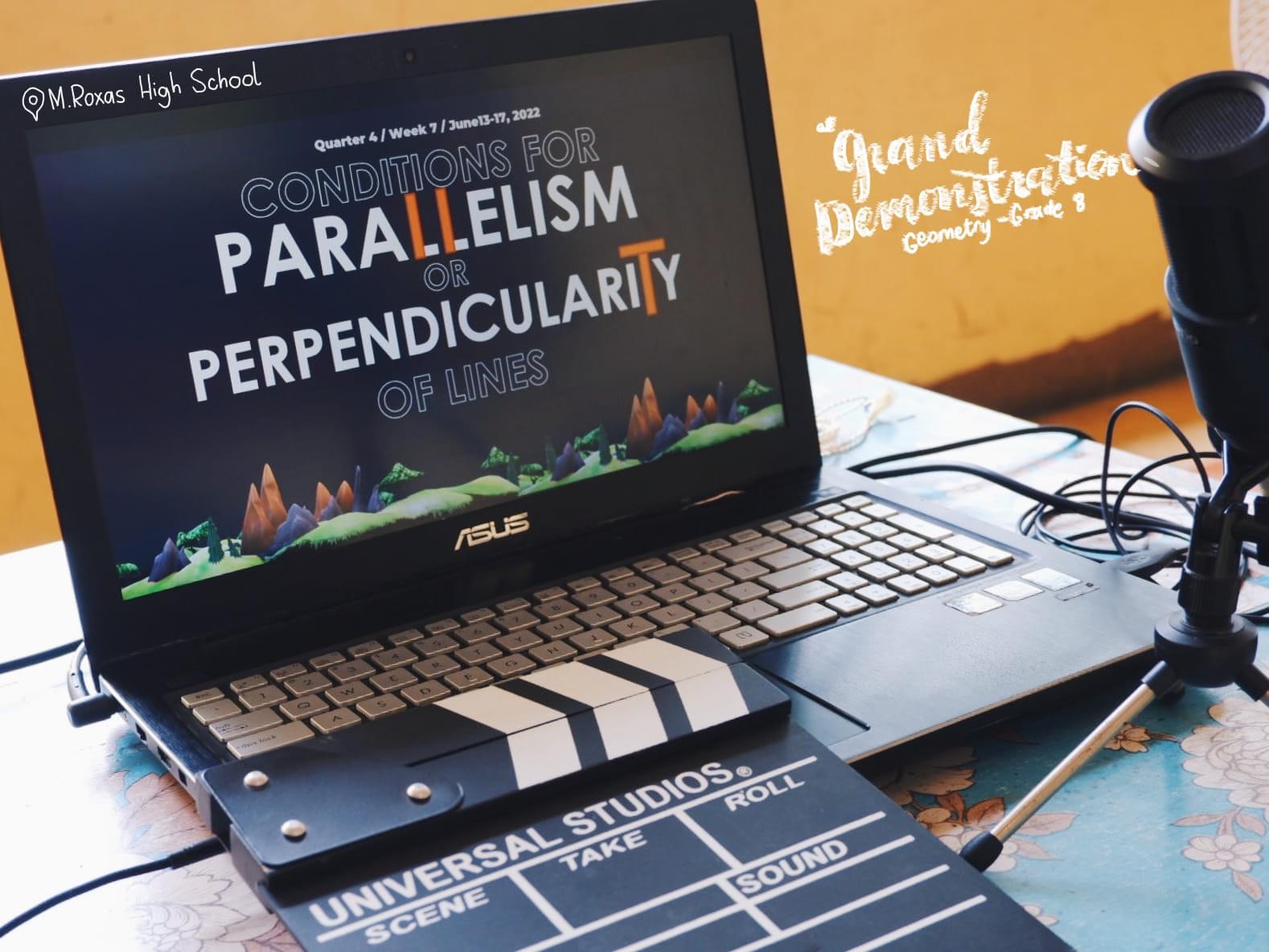 Being a thespian may have its advantages, but according to Euly, there are also expectations he had to live up to outside of the organization. 
"When I became a thespian, I realized kadikit na ng pagkatao namin yung salitang creative at magaling. Whenever we have group activities in class that require such an aspect, kami agad ang napu-push to lead," he said. Yet, he acknowledged that such challenges paved the way for him to be a creative educator. 
"In my case, I really think of new ways on how to make Mathematics fun, especially in selecting appropriate learning experiences for the kids. I always try to incorporate theater and arts in my demonstration teachings. Theater also helped me to be more confident in myself and with the things I can do," he said.
Dealing with the challenges 
He shared how the pandemic and remote setup had also taken a toll on their process as an organization.
"Doing theater online was very draining since we couldn't afford to have our usual rehearsals. We didn't have any other options but to adapt to the new normal. We worked hand-in-hand as members to still make it work online. We attended training and got helpful advice from our alumni. That transition was really one of the most challenging experiences we had since we're used to acting on stage," he shared.
He also emphasized how they're not filmmakers but had to learn related skills.
"We had to carefully edit the video clips for the production and at that time, we didn't have any members who had deep knowledge of such things. We experienced online rehearsals via Google Meeting or Zoom which was far from the usual theater we know," he further elaborated.
ADVERTISEMENT - CONTINUE READING BELOW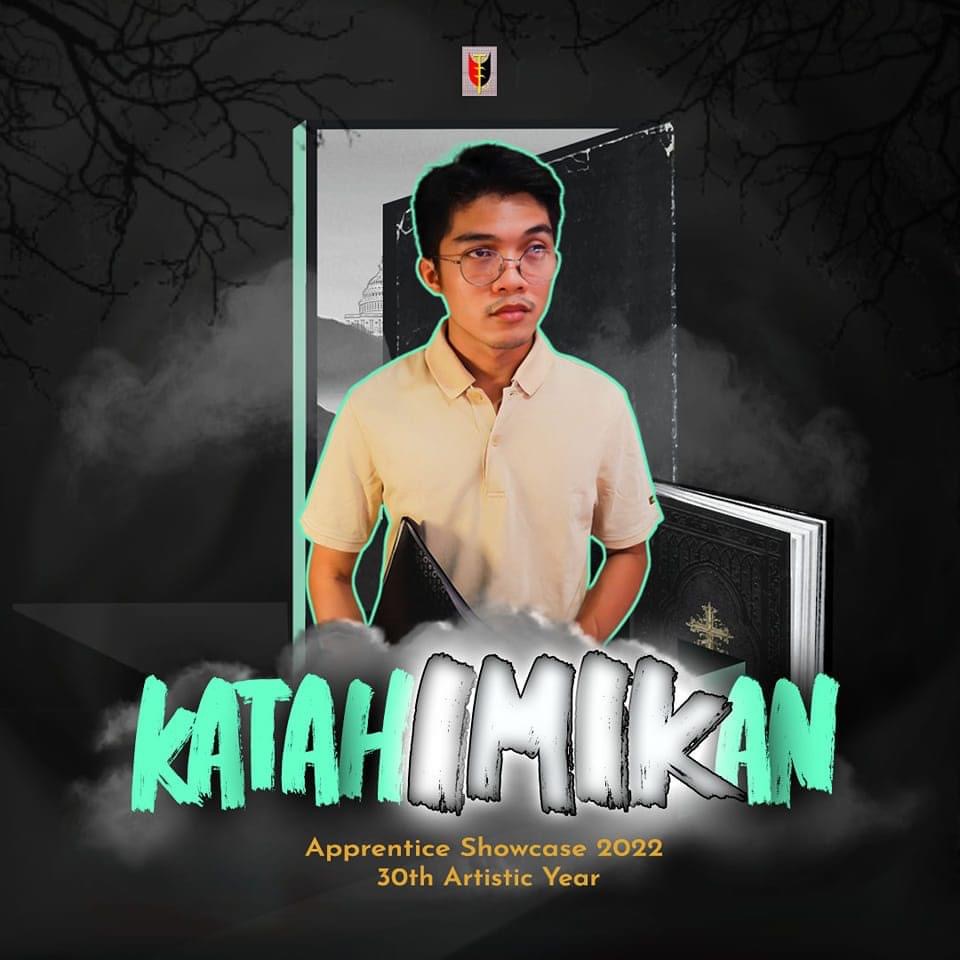 Despite all the challenges, Euly shared some of the things he'll always look back to in his four years of being a thespian. 
"I will surely look back to our first curtain call during our Apprentice Showcase in 2018. It was our first production and also the beginning of our wonderful journey as an organization."
"Aside from that, I will also look back at our usual night rehearsals. Hindi man minsan nakakapag-dinner dahil may curfew sa dorm, we had our siomai rice session before we started our rehearsals instead. Sobrang fulfilling but nakakapanghinayang pa rin… paano kaya kung hindi nagka-pandemic?" he thought out loud.
Dedicating one's self
Euly was also able to perform with some theater icons during the campaign of a presidential candidate as a volunteer. 
"After the flash mob, we got so emotional because, for most of us, that was our first performance ever since the pandemic happened. I love that we inspired other people to do the same flash mob in different places in the country. In that way, they touched and reached places na hindi gaanong napupuntahan during the campaign."
"The tandem we campaigned for somehow pushed the artists beyond the usual ways of campaigning. I really felt that I belong to the group, and sobrang saya to be surrounded by creative people. I didn't actually feel exhausted because I really enjoyed what we did that season," he shared.
"Siguro, my tip for aspiring thespians is to just trust and enjoy the process—i-immerse lang ang sarili. Mahaba man ang pagdaraanan at hindi siya palaging masaya, halos lahat mae-experience mo at marami ka namang matutunan," he advised.
"As long as you know the reason why you joined [a theater organization] and work with the other members to achieve its goal, mission, and vision, it will all be worth it in the end," he added. 
ADVERTISEMENT - CONTINUE READING BELOW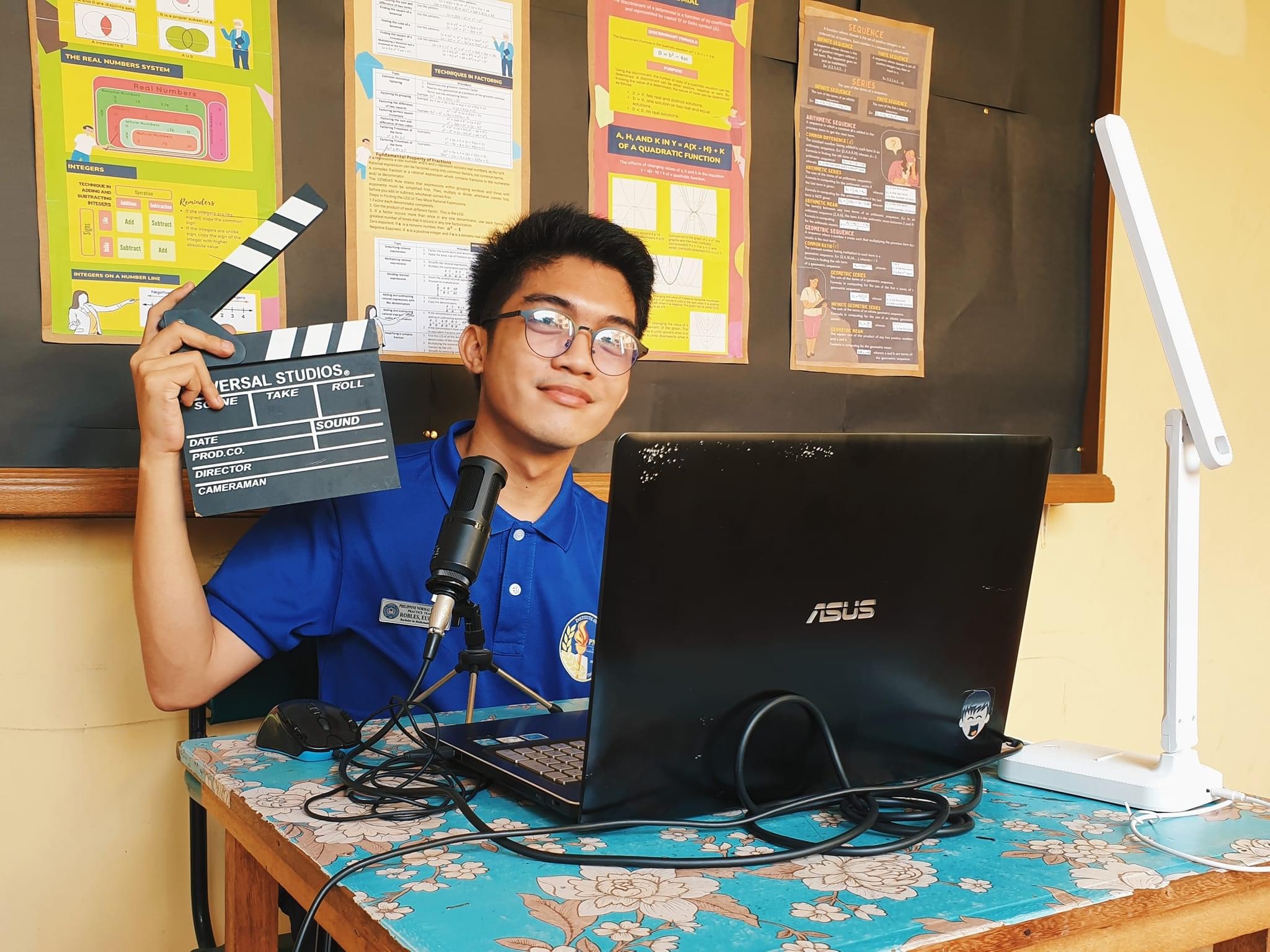 Weeks after his graduation, Euly landed a job at San Beda College Alabang as a junior high school Mathematics teacher. He also looks forward to being part of another creative theater project in the future. "Calling or sign na lang siguro hinihintay," he jokingly said.
Answers have been edited for length and clarity.