Features
These Tweets Prove That There's More to Abuse Than Physical Abuse
It's not all about the scars on your skin.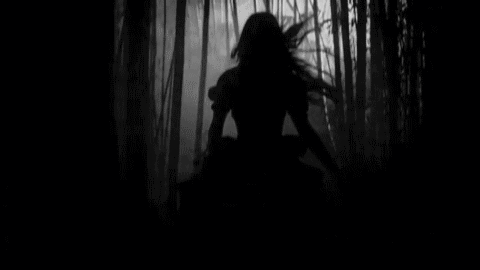 GIF Tumblr (imsleepykitty)
When we think of relationship abuse, we automatically think it's about being hit, slapped on the face, pushed to the wall, or even about obtaining scars and bruises on your skin. But the recent trending hashtag on Twitter, #MaybeHeDoesntHitYou, brings our attention to the type of relationship abuse we don't talk about often. (via ATTN.com)
Artist Zahira Kelly created the hashtag this month, and people started tweeting and sharing their thoughts on the matter.
#maybeHeDoesntHitYou but threw a huuuge raging weeks long miserable fit coz u cut your hair 'without his permission'.

— Planet Thickness (@bad_dominicana) May 2, 2016
Twitter users shared a few signs that one is in an abusive relationship. It might be in the way your partner controls you and tells you what to do.
#MaybeHeDoesntHitYou but he uses your weakness of being able to forgive easily so he can walk all over you and he knows you'll never get mad

— sofia (@sofiggle) May 12, 2016
#MaybeHeDoesntHitYou but he controls what u wear, who u talk to, distances u from friends, and tries to make himself the only thing u have.

— Alexis Isabel (@lexi4prez) May 12, 2016
#MaybeHeDoesntHitYou but he manipulates you into thinking that you're ugly, worthless, stupid and undeserving of all the good things in life

— Feminism Matters™ (@WeNeedFeminlsm) May 11, 2016
#MaybeHeDoesntHitYou but he's conditioned you into thinking you're supposed to ask him before you hang out with other male friends

— jih like lolita (@nangatse) May 9, 2016
It might also be in the way he tries to stop you from leaving the relationship in any way that he can, even if it involves his life and you feeling unworthy of anything good in life.
#MaybeHeDoesntHitYou but he tells you he'll kill himself if you break up with him.

— Jenny Jaffe (@jennyjaffe) May 11, 2016
#MaybeHeDoesntHitYou but he never lets you forget that he could leave you for someone prettier, less "slutty," less emotional, less damaged.

— Ella Dawson (@brosandprose) May 9, 2016
#MaybeHeDoesntHitYou but he makes sure you believe that you're too broken/damaged to ever be wanted by anyone else

— Just Juanita (@Just_Juanita) May 9, 2016
If you're in an abusive relationship, remember that you don't have to stay. It may be hard to believe this because he's conditioned you to think so little of yourself, but know that someone will always find you worthy of the best kind of love in this world.
ADVERTISEMENT - CONTINUE READING BELOW
Are you in an abusive relationship and in need of help? Contact the Philippine Commission on Women at (02) 736-5249 or (02) 736-7712.
Dress like these K-pop stars for a day.
Knowing what acne on different parts of our faces mean might help us get to the root of the skin issue better.
Spending an extra year in college shouldn't feel like the end of the world.
This year's Shell National Students Arts Competition (NSAC) theme is "ImagineNation."
By 2020, aspiring shoemakers will be able to take TESDA-certified training programs in shoe technology!
Wondering what to expect for the competition on Sunday?
Put these movies on, catch these inspiring quotes, and remind yourself that you deserve to be loved and to grow, with or without your S.O.
For instance, UP MBS welcomes students from any university, college graduates, and even professionals!
From the master crammer to the sleeping beauty.
Do you thrive on working late nights and dread waking up early to get to school?
The student-artist talks about how he got started on portraiture and food art, his most memorable piece, and his advice to fellow student-artists.