Features
These Students Prove You Can Make a Difference at Any Age
Impressive!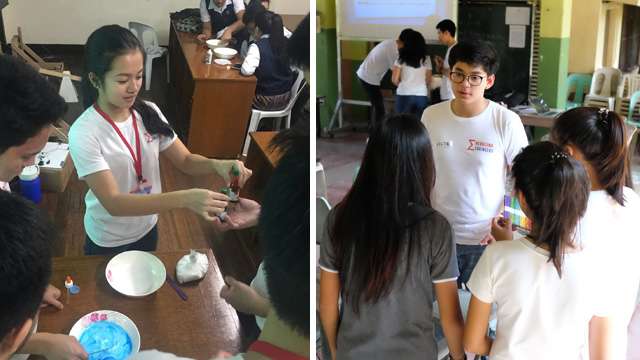 IMAGE Energizing Engineers
Justin Ramirez and Annika Allado, Energizing Engineers
At 17 and 16 years old, Justin Ramirez and Annika Allado are the President and Vice President of Energizing Engineers, an organization that conducts workshops at underprivileged schools, teaching simple engineering concepts by demonstrating fun experiments. "We focus on four disciplines of engineering: civil, mechanical, electrical, and chemical," Annika says. "We try to make our lessons as exciting for the children as possible. In chemistry, for example, we make slime with the kids, to teach them about molecules and bonding."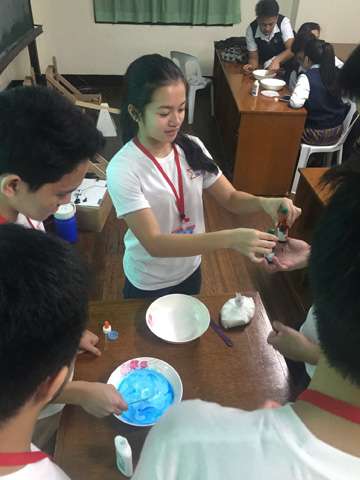 IMAGE Energizing Engineers
ADVERTISEMENT - CONTINUE READING BELOW
As President, Justin conceptualizes new ways to teach kids about engineering. Since inheriting the organization from the founder, who has since left for college abroad, Justin has added more interactive activities in order to best engage the kids. Along with a team consisting of one other student from Ateneo High School and two from International School Manila, Justin and Annika go to public schools in the provinces, sometimes missing a day or two of their own classes, to execute their lesson plans and inspire the kids.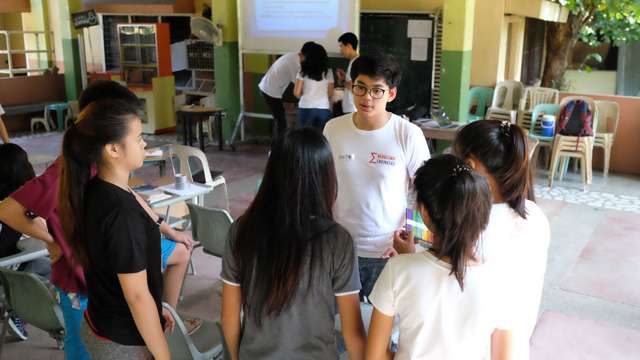 ADVERTISEMENT - CONTINUE READING BELOW
"My passion for science grew from doing fun educational activities as a child, like making glowsticks," Justin says. "I want the kids, who don't have the resources to do these activities, to experience the same wonder and awe that I did. Our mission is to show kids that engineering can be fun, and hopefully, inspire them to pursue careers in engineering. We need good engineers to solve the big problems in our country."
To learn more about Energizing Engineers, visit their website here.
Andrea Lee, Right Start
Over the summer, 16-year-old Andrea Lee volunteered at an NGO called Right Start, a community-focused center in West Crame dedicated to providing a "creative caring space" for the public school children in the area. The center caters to hundreds of children every day, offering various lessons, a weekly worship service, and special workshops led by volunteers, such as Andrea, who teach what they are passionate about. Having been involved in theater at her school, Andrea independently created a drama workshop which culminated in a short film, wholly written and acted by the children.
ADVERTISEMENT - CONTINUE READING BELOW
"Right Start allowed me to build a workshop centered around acting and theater so the kids would have the opportunity to experience something they had never done before," Andrea says. "Through drama and theater, you gain confidence, improve your speaking skills, and learn to empathize with other people and their situations."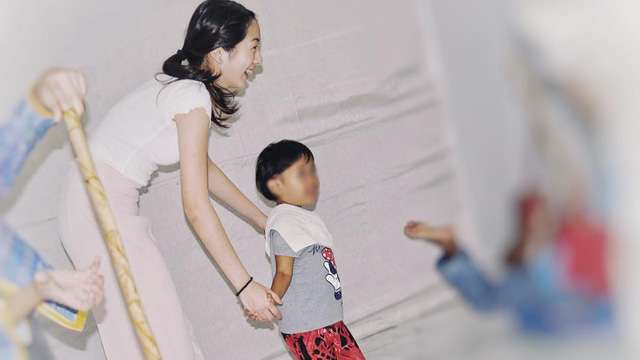 ADVERTISEMENT - CONTINUE READING BELOW
When Andrea and the kids gathered on the final day to watch the film, they stunned even themselves. "It was made using iMovie, a selfie stick, and a cellphone—yet it felt like we were all watching a Hollywood premiere," Andrea says.
"Though my summer workshop is over for now, the kids have started another project on their own," she says, excited to see how she has impacted the children. "I recently visited and saw the beginnings of props made from recycled paper scraps."
Andrea is currently working on creating a curriculum for her next workshop, this one to be centered around creative writing, another subject close to her heart.
"I have a lot of exciting things planned!" Andrea exclaims. "I can't wait to share them with the kids soon."
To learn more about Right Start, visit their website here.
There are also useful tips for showering your cat and cutting their nails. #NEED
Who else is excited for an all new season of "Kingdom"?
It's honestly a pretty decent amount for extra income!
Here's a little guide to get you ready for post-college life.
More Hyun Bin content coming our way!
Makati has plenty of heritage and culture.
These are the styling mistakes you're probably making.
It's the new takeover trend in food.
You might be rekindling an old relationship, but you also wouldn't want to cut ties with other people in the process.
Craving that crispy CLOY goodness?
One college student shares her experience of being a former working student.
The network's franchise is set to expire in March 2020.