Wish you could go back to prom season and relive that special night over and over again? We feel you! That's why we loved looking at these amazing photos from the Pond's Prom Perfect tour! The wonderful people at Pond's went from school to school last February to make prom night more magical by crowning 100 lovely ladies who embody beauty, grace, and confidence.
The Pond's team surprised the girls with a huge white wall of roses and a photo booth where they could take lots of pictures to make their night more memorable. Cuties Sam Concepcion, Xian Lim, and Daniel Matsunaga were also present and danced the night away with the #PondsPromPerfect girls! To help Candy Girls achieve their pretty party faces, Pond's also gave away two beauty essentials for prom season: Acne Clear White Facial Scrub and White Beauty Cream.
Prom Essentials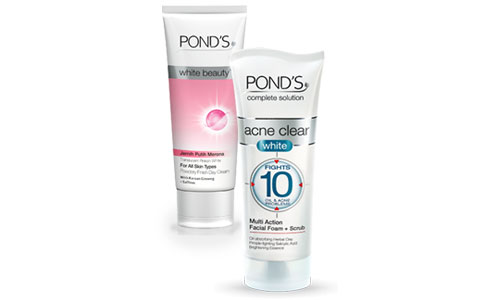 From prep week to prom night, Pond's Acne Clear White Facial Scrub is the best for ensuring spotless, radiant skin. It's a 10-in-1 solution that fights oil and acne and whitens your skin. The best part? It contains herbal clay, smoothening scrub beads, brightening essence, and salicylic acid, which is great for your sensitive teen skin! Pond's White Beauty Cream also serves as the best starter for perfectly glowing skin. It contains Korean ginseng saffron that purifies your skin deeply so you can look fresh and healthy. The powdery finish it provides is a special addition to your prom night makeup look because it makes your skin instantly smooth and soft, minus the sticky feeling!
ADVERTISEMENT - CONTINUE READING BELOW
Launch the gallery below to see photos of the lovely ladies we spotted at the #PondsPromPerfect tour!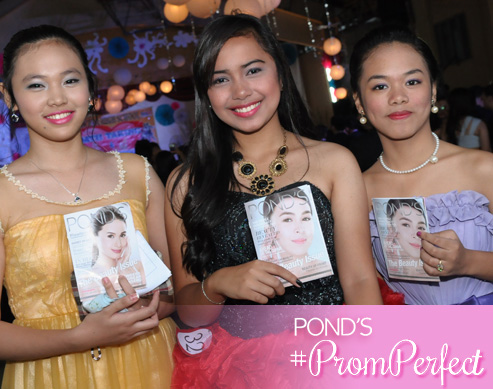 ADVERTISEMENT - CONTINUE READING BELOW