Features
The Ultimate Beach Trip Checklist
Let us help you prepare for a beach trip to remember.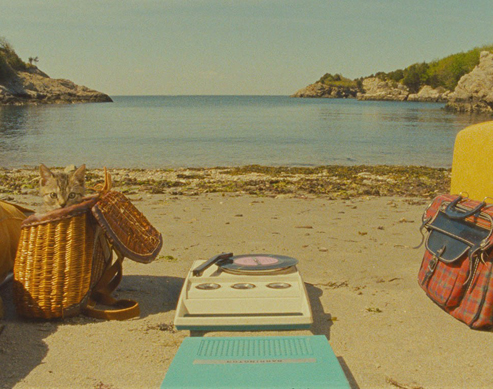 PHOTOS Indian Paintbrush
Summer is finally here, Candy Girls. While the heat may be unbearable, this is the perfect time to get out of the house and hit the beach. Here are a few things you need to prepare before digging your toes in the sand and the sea.
1 Sunscreen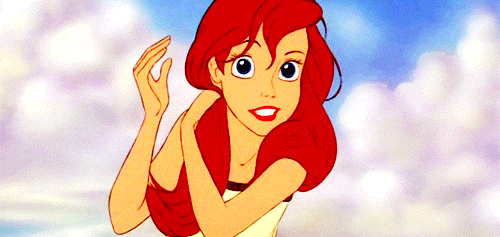 via giphy.com
ADVERTISEMENT - CONTINUE READING BELOW
First things first, you need to take care of your skin. The sun may feel good for your skin, but prolonged exposure can lead to harmful effects such as sunburn and later on, wrinkles. Make sure to lather up on some sunscreen before lounging on the sand. Your skin will thank you for it.
CONTINUE READING BELOW
Recommended Videos
2 Sunglasses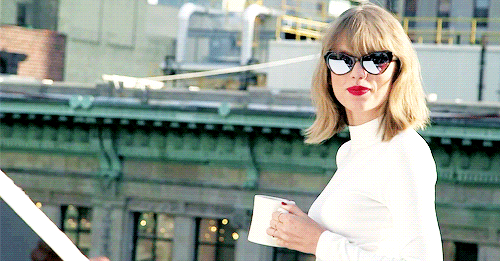 via giphy.com
ADVERTISEMENT - CONTINUE READING BELOW
The bright sunshine may be a welcome addition to your days spent indoors studying, but its glare can hurt your eyes. Protect your eyes and look ultra stylish in the process by donning your favourite sunglasses. It also helps hide your eyes as you stare or "casually glance" at cute guys on the beach.
3 Swimsuits and cover-ups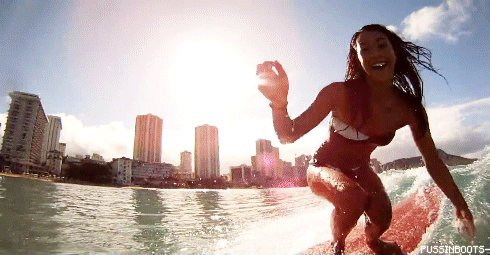 via giphy.com
ADVERTISEMENT - CONTINUE READING BELOW
Being out of school brings more freedom in your style, and the beach is the perfect place to show off your carefully curated summer outfits. Be beach-ready by wearing the cutest swimsuits, but do yourself a favor by wearing your favourite cover ups. Trust us, it gets cold as you leave the water and tumble onto the shore. You won't want sand to infiltrate your swimwear, do you?
4 Book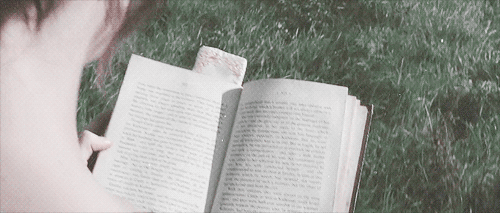 via giphy.com
ADVERTISEMENT - CONTINUE READING BELOW
Ah, the sound of waves crashing on the shore. It's the best background music as you get lost in your current read, isn't it? Bring along your favorite book for when you unwind after a swim. Better yet, bring along some pen and paper as well and get writing! The sun, sand, and sea will provide plenty of inspiration.
5 Summer playlist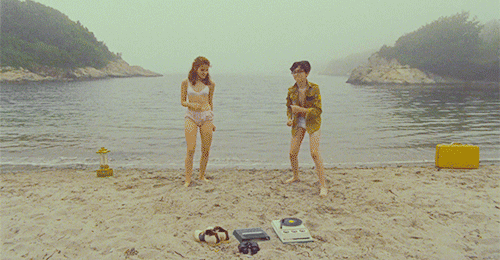 via giphy.com
ADVERTISEMENT - CONTINUE READING BELOW
Since we're on the topic of unwinding, craft a summer playlist for every beach trip mood: for dancing, for relaxing, for bonfires, the playlist possibilities are endless! Picking the perfect playlist also adds to the enjoyment of your activities as it helps put you in the right state of mind. Tote a portable speaker for the impromptu dance parties or your earphones for solitary listening!
6 Camera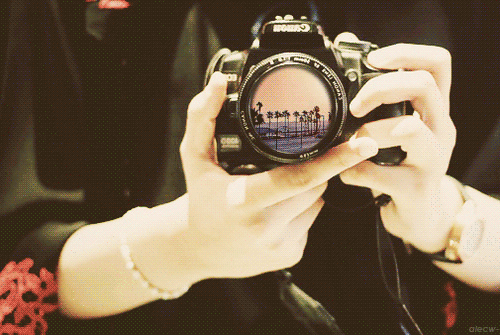 via giphy.com
ADVERTISEMENT - CONTINUE READING BELOW
In this day and age, the phrase "pictures or it didn't happen" rings true. Pack your trusty camera to capture your summer memories. The pictures will help you as you cope with separation anxiety once you're back in the city.
7 Loved ones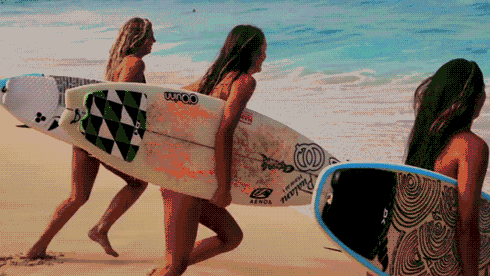 via giphy.com
Unless you're going to the beach for some me time and soul searching, the beach is best enjoyed with your family or friends. It'll be fun as you have people to catch up with after the stress of school. Having people with you will also make sand castles more fun, and don't forget about burying your feet and the sand and making your mermaid tail dreams come true.
ADVERTISEMENT - CONTINUE READING BELOW
Now you're all set to hit the beach. Tell us about your summer trips, Candy Girls. Have a happy summer!
From ice cream to cake to all sorts of spinoff drinks!
It's not easy, but it's worth it.
This hardworking actress seems to have mastered the art of staying grounded through family.
Thinking of taking up a course that isn't related to your SHS strand?
Yup, you wouldn't believe her net worth.
Bright and Win will work again in a series, not as lovers but as best friends.
Perfect for a relaxing afternoon getaway!
Here are a few pegs to start you off.
Plus other things to know about the PBB alum.
Meet Gabby Banaag, an 18-year-old student and founder of a tech organization.
Including the labor fee, landscape, and all the furniture inside.
From The Candy Bulletin Community