Features
The Things You Miss Out When You're Glued to Your Phone Screen
Drop the digital and turn your life around to include some analog fun. (Now shut that computer off and go).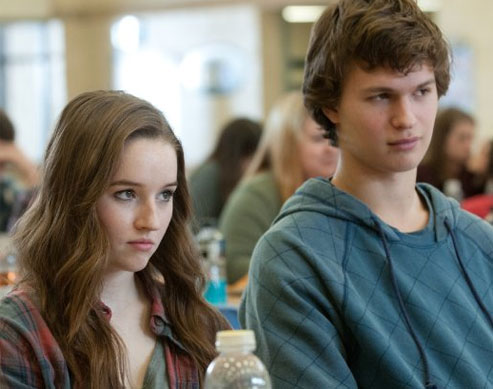 PHOTO Paramount Pictures
We hear you, life as you know it is virtually impossible without a phone these days. But consider, even for an extra 10 minutes, half hour, or full day how the proto-hipsters had fun (and a whole lot of person to person interaction) before computers, the smartphone, and social media became de rigeur.
5 minutes trying to get that darn Xbox to work = 5 minutes doing something physical.
If you think the only way for you to sneak in a workout in your day is by flipping on Just Dance, then consider old school, in the zone, PE instead. Whip out your jump rope—even just a minute on it is enough to break out the most major sweat you'll ever know in your life. Have some friends over? You can all take turns doing Double Dutch.
10 minutes to "destress" by ranting to your friend online = 10 minutes to take a walk outside.
Blowing off steam can help, but think of all the extra stimulation your senses are getting when you're ranting about someone while staring at the computer screen and listening to some high intensity tunes via Spotify. Shut down and go out by yourself for a brief 10-minute walk. Reconnect with nature (even if you live in a city) and calm yourself down by letting those toxic thoughts trail away and soften with every step.
ADVERTISEMENT - CONTINUE READING BELOW
CONTINUE READING BELOW
Recommended Videos
30 minutes to watch the latest episode of a show you don't even like = 30 minutes reading a book.
Entertainment, after all, doesn't have to mean sitting in front of a screen and letting your eyes and ears take in everything for you. Give your imagination some room to breathe by taking out a book—for extra proto-hipster inspiration, try a cult classic or a challenging novel from something on your English reading list. Not only will it give you more street cred, but if you actually find yourself liking the book, then you're opening yourself up to even more possibilities!
60 minutes snooping around people's photos on Instagram = 60 minutes focusing on yourself in a yoga class.
Instagram is a great way to reinvent yourself, or show off the aspects of your looks and personality that you really like (good on you for that #wokeuplikethis post). The flipside of the app is how it can program you to believe in that Instagram-perfection is real and turn you into a green-eyed monster hungry for post after post of people you love to hate and hate to love. Get out of that outward-looking headspace and tune into yourself through a yoga class. Whether you want to get your heart pumping or are in the mood for a gentle, breath-focused meditation class, dropping all things external and focusing solely on you can make you much more appreciative of all the imperfections that make you who you are. (Yup. Embrace the cheese and say Namaste!)
ADVERTISEMENT - CONTINUE READING BELOW
90 minutes going on a Snapchat marathon with god-knows-who = 90 minutes supporting local theater.
The world is a stage, and maybe SnapChat is your platform towards world domination, but… enriching your life with the inspiration that professional and live art bring can't hurt either. Local theater is rife with musicals, independently produced plays (sometimes staged in your nearby coffee houses!), and even ROTFL-inducing improv. You aren't just infusing your life with a bit of culture, you're also allowing artists to flourish, which makes for a pretty productive half-hour—don't you think?
And other facts about the student YouTuber!
Ellen Page was originally supposed to star in the film adaptation.
Based on their performance in the licensure examinations.
Save some time with these tricks.
The project is said to be pushing through in 2021.
Tthe Kapuso star also recently ventured into video game streaming.
The twins also disclosed that Mavy is the "boy version" of Carmina, while Cassy is the "girl version" of Zoren.
Acting is just one of the many things she has to offer.
Looking for the perfect Christmas gift?
Alden is using his quarantine hobby for a good cause.
From The Candy Bulletin Community