Being in quarantine for several months led many of us to rely on online shopping for necessities and even guilty pleasures. Many of us may or may not have taken advantage of monthly sales to shop, leading to an unhealthy amount of plastic waste at home.
A petition for e-commerce sites to lessen plastic use
In November 2020, more than 150 advocacy groups as well as individuals have petitioned for online shopping platforms to cut back on their packaging consumption to help reduce the amount of waste produced in the country. The huge monthly sales on popular e-commerce sites like Shopee and Lazada and the amount of purchases made through these events bring corresponding plastic waste that further aggravate the current pollution crisis of the country. "With the surge in e-shopping, especially during the COVID-19 pandemic, we cannot but be concerned about the huge amounts of plastic packaging produced, consumed, and disposed of by the multi-billion peso online retail industry," their statement says.
ADVERTISEMENT - CONTINUE READING BELOW
Their statement also included an action plan as a suggestion for online e-commerce platforms, which includes being transparent with their plastic footprint, implementing a plastic waste prevention and reduction policy, and transitioning to a more eco-friendly packaging option, among others.
Local groups taking action
Other groups have also launched their own initiatives in reducing the country's plastic footprint. One such group is The Plastic Flamingo, or simply called The Plaf. The Plaf is a social enterprise established in 2018 with the primary purpose of collecting and recycling marine-bound plastic waste. The group has since established several drop-off points across the metro so individuals who wish to contribute to their efforts can simply entrust their plastic waste with them.   
Learn more about The Plaf's initiative:
The Plaf has less than 20 employees, majority of which are women.
While its pilot project finds itself established in Manila, the founders of The Plaf are originally from France. CEO Francois Lesage moved to the Philippines to launch the enterprise after learning about the plastic crisis in Asia, particularly in the country. "When we heard about the plastic crisis specifically in Asia, we saw how the Philippines ranked Top 3 as a contributor to waste," Allison Tan, The Plaf's Communication & Marketing Associate, explains in an e-mail conversation with Candy. "The Plaf collects plastics before they get to the ocean. We believed that to tackle marine plastic pollution, we must first start on land."
ADVERTISEMENT - CONTINUE READING BELOW
Since its establishment, The Plaf has been operating with no more than 20 passionate individuals, 75 percent of which are women. Most of the work is done remotely, but The Plaf makes sure that the workers who have to be on-site strictly abide by health and safety policies. "We make sure our workers are following COVID-19 protocols whenever they are in the warehouse. However, the majority of the team works from home and manages the operational works remotely. We make sure that we make the best out of what we can, whether we are away or in our homes!"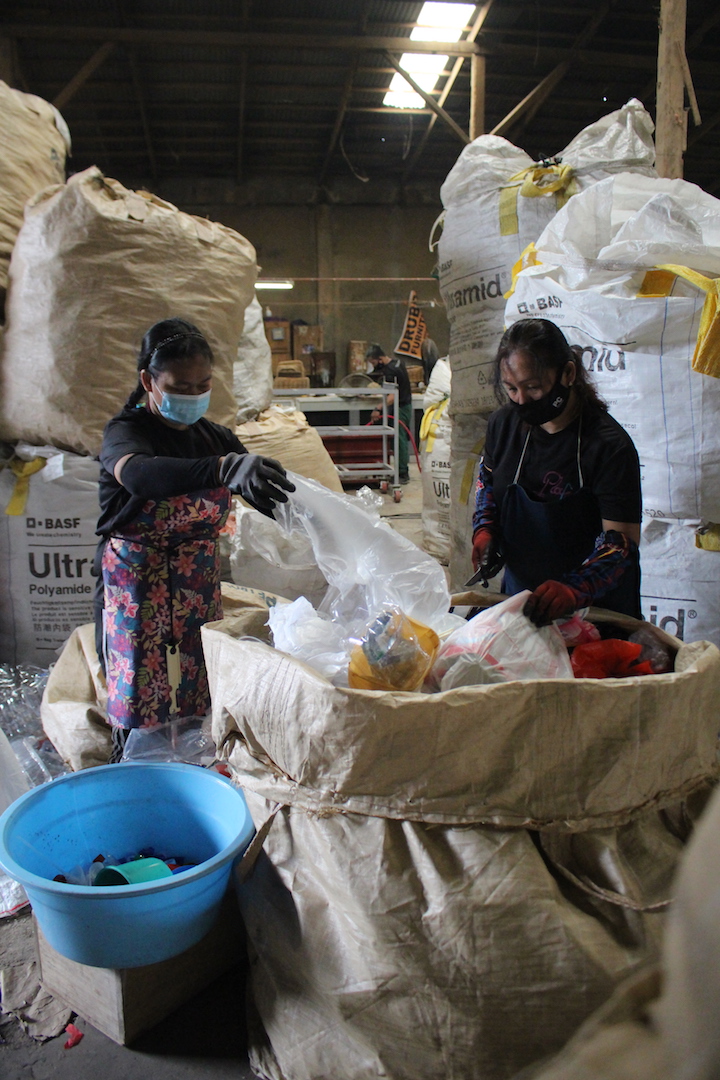 ADVERTISEMENT - CONTINUE READING BELOW
They turn plastics into useful commodities like eco-planks.
The group collects plastic waste through "The Plaf Loop" where they partner with locations around the metro to set up collection and drop-off points. "Once collected, we bring [the plastic waste] to our warehouse where these plastics are weighed, sorted, shredded, and mixed with additives. We perform the recycling production of 'plastic extrusion' where plastics are transformed into eco-lumbers, posts and planks, which can be used to create emergency shelters for the Filipino community."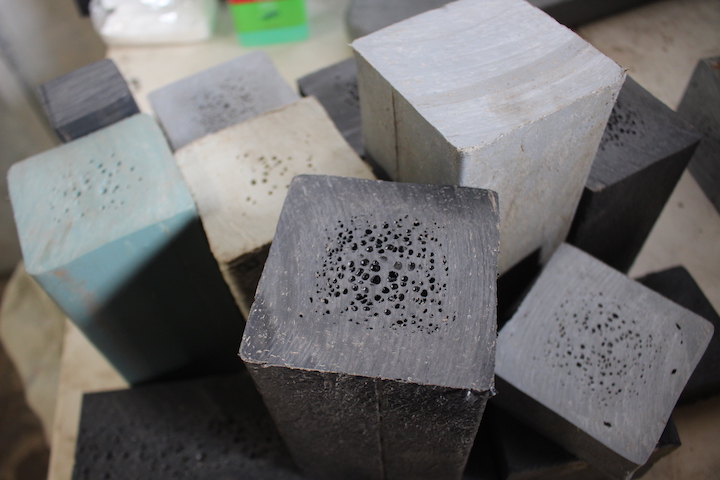 ADVERTISEMENT - CONTINUE READING BELOW
Communities, enterprises, and even regular individuals may donate the plastics they've amassed by dropping them off at any of the group's 10 drop-off points. You may check here for the list of drop-off points around Metro Manila. Interested parties may also apply to be a home collection point if they wish to volunteer.
They hope to launch their products in 2021.
The group has collected more than 40 tons of plastic waste already and they plan to collect and recycle around 2,000 tons every year by 2023. "Years ago, we have been focusing on collecting plastic, partnering with communities, companies, and the like. We took our time researching and experimenting on how plastics can be made into products that are made 100 percent recyclable. And because partnerships have been built and research has been accomplished, the team has become more productive. We are now focused on transforming," Allison says. In 2021, the team now hopes to officially launch the upcycled products they have been working on, particularly eco-lumbers. The Plaf hopes to use these upcycled eco-lumbers to build emergency shelters for the Filipino community. "We are also building outdoor furniture that can be used in homes, especially beach villas, resorts, and even public places," they add.
ADVERTISEMENT - CONTINUE READING BELOW
Visit The Plaf on their Facebook, Instagram, and official website. 
***
#WATCHCANDY: Subscribe to Candy Magazine on YouTube and follow @candymagdotcom on Tiktok for guides to college life and beyond.