Features
The Odds Against Bullying
Demi Lovato gives out a pop quiz on bullying.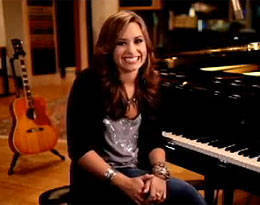 <>In
a study done in 2008
, it was discovered that violence experienced by children were actually started by their own peers. "Across three age ranges surveyed, the incidence of ridicule and teasing was reported to have been experienced by 50 percent among children in Grades 1 to 3; 67 percent among children in Grades 4 to 6; and 65 percent among children in high school." <>In 2009, there was actually a
National Training Program on Anti-Bullying
, conducted by the Department of Education. Why not start your own anti-bullying movement in your school? Stop bullying and start a friendship with your classmates who have been bullied. Remember, the bullying starts and stops with you! <>Related articles:
In A Bully's Eye
Demi Lovato Says No to Bullying
Joe Jonas Talks About Bullying
The kind of wholesome content we all love to see.
Being away from each other teaches you to cherish every moment together even more.
Your Moon sign is all about your most intimate feelings, fears, and desires.
Gotta stay cool, fresh, and iwas pawis.
Remember the show Codename: Terrius when it was aired on ABS-CBN?
At 23, he is the youngest elected mayor in the country.
Rest in peace, Coach Aric.