Features
The Great Escape
No matter how brave you are, sneaking out is usually a bad idea, as these girls' stories reveal.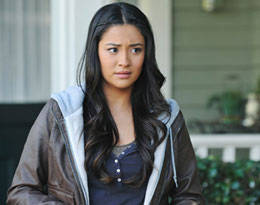 photo courtesy of ABC Family (Pretty Little Liars)
"It's all part of growing up," says Bev*, 21, about sneaking out. Indeed, teens love to go out without parental consent, expecting the plan to go off without a hitch. Sure, they feel anxious about getting caught, but they seldom realize that getting caught should actually be the least of their worries.
Close Encounters
Lia*, 21, snuck out a lot in sixth grade, when she was just 12. Her friends' parents allowed them to go out often, and since her folks were stricter, she'd go behind their backs to gallivant with her buddies.
"I was very bold and fearless then, even though I didn't really know what I was doing," Lia recalls. "I guess it was an adrenaline rush."
Lia would commute in cities she wasn't familiar with, often just guessing how to get from point A to point B. She usually ended up taking cabs by herself. "One time, I literally begged a taxi driver to lower the fare because I realized I was short on cash. Another time, I fell asleep on a long cab ride."
ADVERTISEMENT - CONTINUE READING BELOW
Her parents never caught on. It was only later that Lia realized how much she had taken her safety for granted. "I could have gotten lost, with no way to contact anyone, since cell phones weren't common then. I didn't realize it at the time, but I was constantly endangering myself."
Click on to the next page to read more stories.
All you need is coffee, hot water, and milk sugar is optional!
What's your best and worst trait as a friend?
Stock your freezer with your all-time Jollibee favorites!
Make the most out of your time in self-quarantine!
It's okay to take it slow.
Are you ready to elect the next Philippine president?
A lot of them are apps we haven't heard of before.
We're sure you've seen portraits on your feed.