It's summer time already! For most girls that might mean rest and relaxation, travel, or hanging out with friends. But summer isn't just all about a stress-free vacation, because it can also be about gaining new lessons, skills, and experiences through working! What better time to step out of your comfort zone and try the working world, than when you don't have school?
Regardless of the kind of job you might be looking for to keep yourself busy with these next two to five months, here are the do's and don't of finding and having a summer job!
1 DO choose a job you're happy with.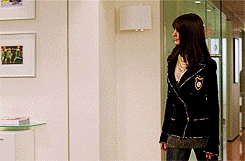 via giphy.com
ADVERTISEMENT - CONTINUE READING BELOW
ADVERTISEMENT - CONTINUE READING BELOW
If it's something you'll be doing every day or every week for the whole summer, it definitely has to be something you're enjoying! Why would you make it hard for yourself when summer is the only time you have away from all your heavy academic workload? Do yourself a favor and don't just pick for the prestige or don't be pressured into choosing anything to please others. Choose because it's really what you want to do!
2 DON'T make the decision based on the salary.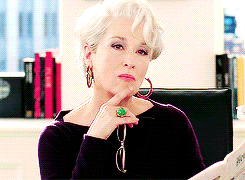 via giphy.com
ADVERTISEMENT - CONTINUE READING BELOW
Rather, do it for what the experience will give you! Yes, it's great to feel like you're earning some moolah over the break, but it's wrong to make it all about that! You're meeting new people, learning new skills, and gaining more knowledge at the same time during this job, so don't focus on the tangible "rewards" that a job opportunity can give you, and pay attention to what will really make you a better person.
3 DO research about the job and company before applying.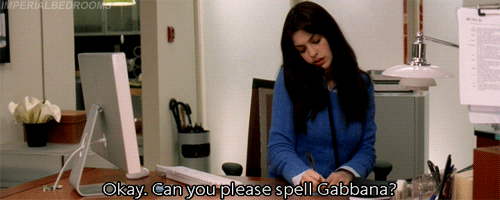 via giphy.com
ADVERTISEMENT - CONTINUE READING BELOW
Whether you heard about the job through an ad or through word of mouth, it's always good to double check first and to familiarize yourself with this prospective work opportunity. Whatever the job might be, research on the company first and see what they do, what you're getting into, and what your possible job might require! It's good to research so you know more about the group you'll work for when you apply and get interviewed, or also so that you're sure that this is really want cause some ads may be misleading!
4 DO update your resume.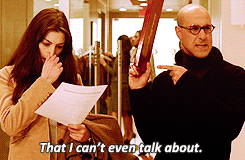 via giphy.com
ADVERTISEMENT - CONTINUE READING BELOW
When applying for a job, it's important that you have a resume! Don't worry if you don't have one yet, you will need it eventually in life, so it's good to start making it early especially if you're looking for a job this summer. A resume should have all your bio data, past work experience, organizational experience, skills and interests— basically it's everything your future employer needs to know about you and they use it as basis to hire you. Before applying for your job, make sure yours is updated and that the info is legit, of course!
5 DO consult with your parents.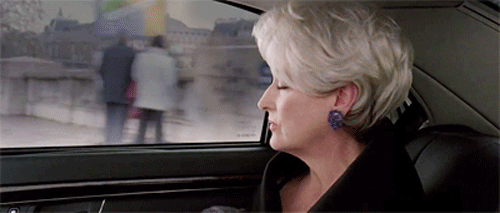 via giphy.com
ADVERTISEMENT - CONTINUE READING BELOW
Final step before taking on the job? Make sure you're clear with your parents first! They should know what you're up to and what you're getting into, so that they can help you out. Talk to them before deciding. You never know, they might have better options in mind!
6 DON'T make the summer all about your job.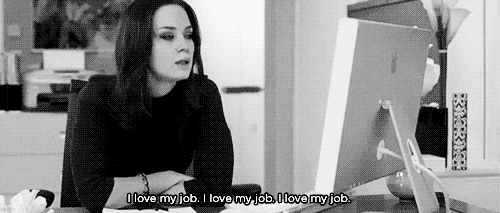 via giphy.com
ADVERTISEMENT - CONTINUE READING BELOW
When you finally get that job, just remember that summer is also about enjoyment just as much as it is about work, you're still a student after all. It's good to be focused on your tasks, but don't let your summer revolve around your work too much and also take the time to go out with friends and go out of town, or just chill and rest, too! You wouldn't want bags under your eyes the whole summer up until the school year, right?
7 DON'T take it for granted.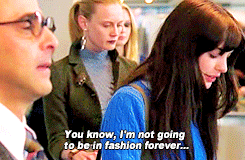 via giphy.com
ADVERTISEMENT - CONTINUE READING BELOW
Just because it's only a few months doesn't mean that you shouldn't take it seriously, either. You took the job knowing you had specific responsibilities, so you shouldn't slack off, sleep on the job, or end up being absent all the time. It's still a chance for you to gain a lot of new experiences. Don't just do it for the sake of doing it—still have a goal and aim for excellence in your job!
8 DO have fun.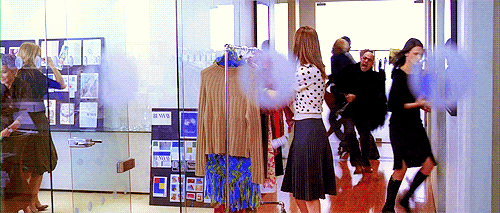 via giphy.com
ADVERTISEMENT - CONTINUE READING BELOW
Take notes and photos, stay connected with the people you meet, make every day something you look forward to, and don't regret getting this job! Again, summer is still supposed to be fun so go and have fun with your new workmates, while doing your tasks, or going to your office. Do everything with a smile and just enjoy this opportunity!
Are you planning to get a summer job? Share your thoughts and comments with us below or tweet us at @candymagdotcom.